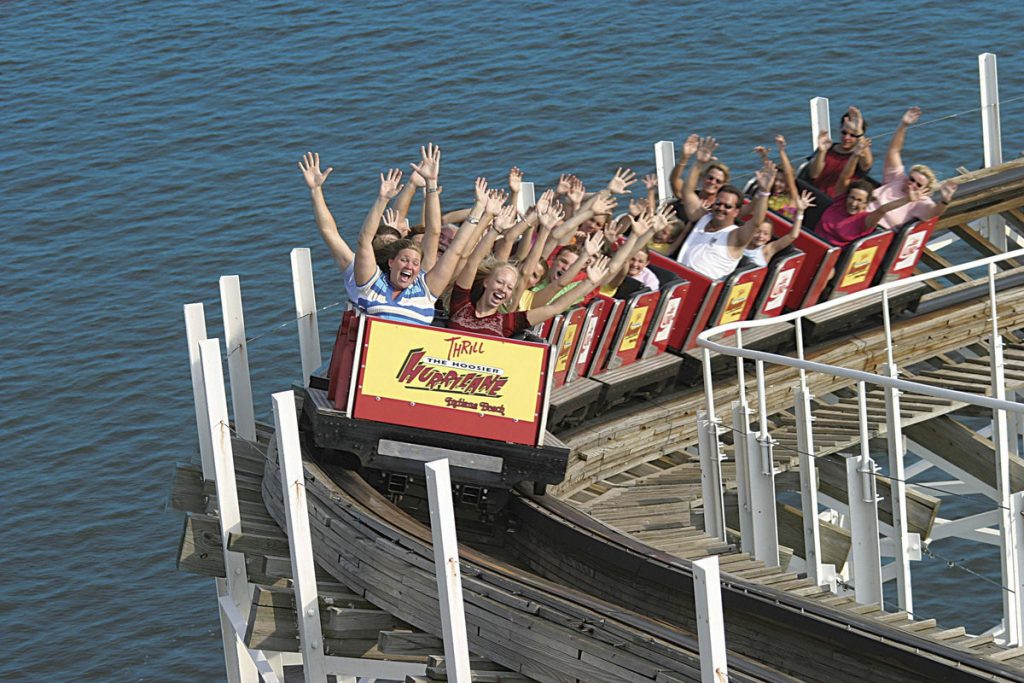 The Indiana Beach Amusement & Water Park Resort in Monticello has a new owner—a Chicago-area businessman who said the attraction could reopen as early as this summer.
"Once again it will become a family run Midwestern amusement park," said Gene Staples, president of Indiana Beach Holdings LLC, which bought the park from California-based Apex Parks Group.
Staples made his comments to the News & Review of Monticello, which broke the news of the deal.
Apex had announced in February that it would not be reopening the park this year, citing disappointing performance. That sparked whirlwind efforts to find a buyer to save the 94-year-old attraction.
The 376-acre park offers roller coasters, a water park, an arcade, mini golf, ziplines and children's rides, along with a boardwalk, a beach and campgrounds.
To help lure a buyer, White County officials assembled a $3 million incentive package.
Terms of the purchase were not disclosed.
In his interview with the News & Review, Staples described himself as an equity investor and businessperson who has been involved in transactions throughout Chicago and the Midwest.
"When this came about, I had the means to step in, had some initial discussions and saw an opportunity where I could be a potential wingman," Staples said.
"I can do something about preventing the loss of another one of America's icons, because they're becoming less and less. The vintage amusement park is fallen prey, unfortunately. We're losing Americana."
Staples said he hopes to open the park in July but acknowledged that the COVID-19 pandemic makes timing uncertain.
Please enable JavaScript to view this content.