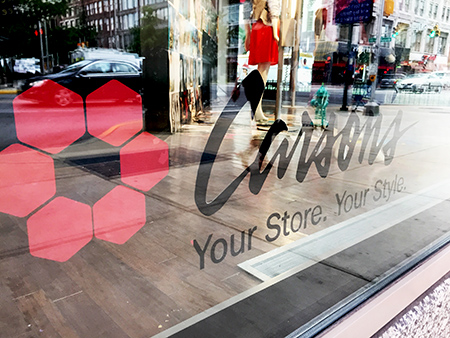 Downtown's Circle Centre announced on Thursday that it has hired the real estate firm CBRE to lease the top two floors of the mall's former Carson's department store space for office use.
In a written statement, Circle Centre Manager Nick Strause provided no details on plans for the first floor but said the second and third floors, which total 90,000 square feet, would be Class A office space, with abundant underground parking and the opportunity for building signage.
"Indianapolis' growth has shown a need for more office space," Strause said in his statement. "We are thrilled to be able to provide a solution."
The Carson's space has been vacant since April 2018, leaving a gaping hole in the nearly 800,000-square-foot property, which opened in 1995. The mall's other anchor department store, Nordstrom, closed in 2011.
Mall officials later converted the Nordstrom space into offices for The Indianapolis Star, restaurants and other uses.
Handling the leasing for Carson's top two floors will be CBRE's John Vandenbark and Beth Sallee.
"The fantastic, existing combination of retail, hospitality, dining and amenities at Circle Centre mall will be very attractive for prospective office tenants," Vandenbark, a senior vice president, said in a written statement. "Initial interest for leasing has been very strong and we are excited for what will come next in these spaces."
Please enable JavaScript to view this content.