It's a common phrase: A strong Indianapolis is good for central Indiana, and a strong central Indiana is good for Indianapolis.
But central Indiana elected officials want to do more than keep making that statement—they want to create a formal organization that could combine regional resources to pursue transformational projects.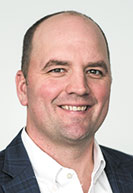 Conversations about how to get neighboring cities, towns and counties to operate as a cohesive region have been ongoing for years, but partnerships have been informal. And leaders say those ties could easily change with mayoral turnover in a municipal election.
"What I worry about is, this system has to live beyond personalities," said Fishers Mayor Scott Fadness, a Republican who has been leading conversations about regionalism. "We can't function like that."
That's why Fadness—along with the association Accelerating Indiana Municipalities, other mayors across the state and business industry leaders—are hoping state lawmakers will consider legislation next year that would establish the framework for a type of regional development authority they have dubbed an "investment hub."
"My goal before I leave this office is to see our region collectively act together," Fadness said.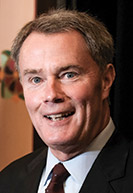 Lawmakers briefly discussed the idea during the 2019 legislative session but opted to explore it further in study committees this fall rather than finalizing the language.
Proponents of creating a regional authority framework argue that leaders in metropolitan areas of the state—not just Indianapolis—have to work together on big quality-of-life projects if Indiana wants to compete for jobs and residents.
But while regionalism seems to have broad support in concept, not all local elected officials are on board with the investment hub proposal specifically.
"I think it's a win to have moved past a debate on whether regionalism is a good thing," said Indianapolis Mayor Joe Hogsett, a Democrat. "But we may not see eye-to-eye on the best path forward."
State Rep. Ed DeLaney, D-Indianapolis, called investment hubs "a new layer of government."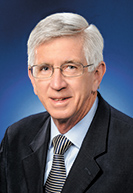 "I'm far from supportive of this idea," DeLaney said.
But Republican state Sen. Jim Merritt, who is running against Hogsett for mayor, seems more receptive to the proposal.
"I do believe a partnership with our fellow central Indiana counties is something we need to create really, really quick so we can compete," Merritt said. "There are some large projects, some large challenges coming down the line and it will help us flourish."
A problem now
The Central Indiana Conference of Elected Officials is a voluntary group of mayors and town council presidents from communities with populations of more than 10,000 in the Indianapolis area. The group has for years explored how to create a permanent regional body that could pursue transformational projects.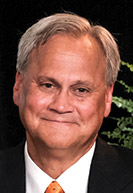 As part of that work, the group commissioned the Indiana University Public Policy Institute to research how the Indianapolis region compared with other metropolitan areas in key economic metrics, such as population, poverty, and job and wage growth.
The results were not flattering: Job growth at companies less than 5 years old is decreasing here while increasing in Denver and Austin, Texas; wages in the Nashville, Tennessee, area are growing twice as fast as they are here; and the number of people living in poverty is on the rise here even though Raleigh, North Carolina, has seen a drop in that number.
"We're falling behind our counterparts," AIM CEO Matt Greller said.
The research also looked at other metropolitan areas in the state, including Evansville, Fort Wayne and northwestern Indiana, and compared those places to counterparts throughout the country, such as Des Moines, Iowa, and Dayton, Ohio. Again, Indiana's regions generally fared worse than their competitors.
The places scoring well "weren't the sunny destinations, mountainous regions," Greller said. "That was really alarming."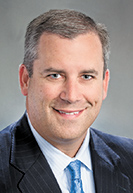 Fadness said the research uncovered one reason the Indianapolis area is struggling to keep up—money.
The city's per-capita revenue—from taxes and other sources—is much lower than that of many peers. In fact, the group estimates that Indianapolis receives $460 million less every year than it would if its per-capita income matched those of peer cities.
Even some local suburban communities, like Fishers, have a revenue gap. In Fishers, it means $26 million per year.
"That's like 25% of my budget," Fadness said.
Creating an investment hub
But instead of asking the state for money, Fadness said, he wants lawmakers to create a framework that lets local communities take on the responsibility of generating more revenue from taxes.
"We'll take the political risk," he said.
Greller said local officials hope lawmakers will be more receptive to that idea than one that requires the state to hand over more dollars.
"It's not just a plea for more money," Greller said. "It's a plea for a change in the way we do things."
The proposal from Fadness and AIM would allow at least two neighboring communities with a combined population of at least 100,000 to create an investment hub. If the minimum population threshold can't be met, a hub could be created with five neighboring communities.
To join, each municipality would be required to pass a resolution committing to the organization for 12 years or the length of the debt financing used for a project and agree to impose either a new local income tax, sales tax or food and beverage tax to pay for it. Each tax option would be capped at 1%.
The communities in each hub would have to agree on the type of tax to impose. That means if Fishers and Indianapolis created a hub, officials in both cities would have to agree to use either the income tax, sales tax or food and beverage tax option.
Half the tax revenue would go to the community that collected it, and half would go to the investment hub.
Fadness said if all the communities in the central Indiana region formed a hub, he estimates it could generate $50 million to $60 million annually that could be used for regional capital projects. That figure does not include the revenue each municipality would keep.
Communities would have some flexibility in determining the governing structure for each hub, like determining whether elected officials serve on the board and how votes would be weighted.
"At the end of the day, we have to keep it as flexible as possible," Greller said.
Merritt said that flexibility could make it more difficult to get lawmakers on board with the idea, because they will want to ensure each hub has checks and balances.
"That will have to be a negotiated point," he said.
The types of projects the hubs could undertake would vary, but proponents say the ideas would likely significantly improve a region. For example, in central Indiana, the hub could invest in development along the White River.
"Things that encourage people to come and live and stay, that's really what we're after," Greller said. "It's a very different approach from anything we've done in Indiana."
Fadness said the hubs would not take away power from any individual community. For example, say a community partnered in a hub with Fishers disagreed with the city's decision to transform the Nickel Plate Railroad into a multipurpose trail. That community could prevent the hub from investing in the trail. But it wouldn't be able to stop Fishers from pursuing the project within its own city limits.
"You have to go there and advocate for whatever your idea is," Fadness said.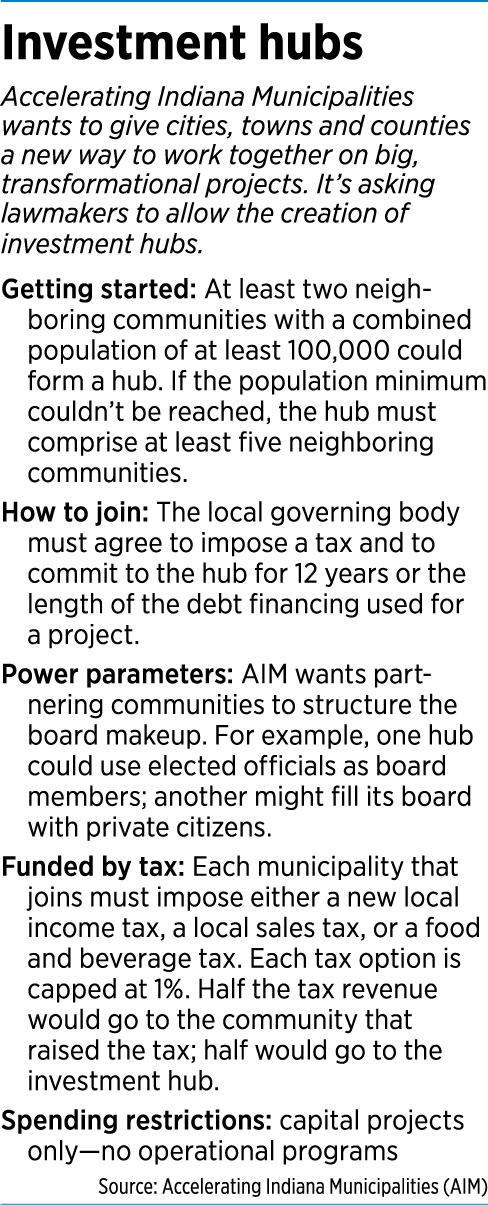 A familiar idea
Promoting regionalism is not new for the state or for central Indiana.
The state most recently dipped its toe into the idea in 2015 when then-Gov. Mike Pence and the Indiana General Assembly created the Regional Cities Initiative, which used tax amnesty dollars to split $126 million evenly among three regions for economic development.
Most state and local officials have nothing but praise for Regional Cities, which has generated a total investment of more than $1.2 billion so far, with additional projects still in progress.
But the amnesty program—which allows delinquent individual and corporate taxpayers to catch up on payments with no penalties—is not a recurring revenue stream.
"That revenue source is gone," said Lindsey Moss, chief government affairs officer and legislative counsel for AIM. "This idea builds on [Regional Cities]."
An investment hub also has similar qualities to the nine-county infrastructure fund Hogsett proposed earlier this year. His plan would create a regional fund that would pay for infrastructure improvements across the entire area by capturing a portion of income tax growth from each county.
The idea drew quick criticism from surrounding mayors, because Marion County likely would benefit more than it would contribute to the fund. But Hogsett argued that residents from surrounding counties benefit from Indianapolis roads, even though their tax dollars aren't paying to support the maintenance.
"I think the system as it is currently structured causes Marion County residents to bear an unfair burden on the maintenance of infrastructure that the entire region benefits from," Hogsett said.
Fadness said his proposal is much broader than Hogsett's, because an investment hub could pursue more than just road improvement.
"Our problems are well beyond road problems," Fadness said.
The other key difference is the funding mechanism. Hogsett's plan does not impose a new tax, while an investment hub would.
"I've made it clear to all the regional partners and I've made it clear to AIM that I personally do not support a tax increase on Marion County residents as a solution to the challenges that we face," Hogsett said.
Fadness said "nobody likes raising taxes," but that it's going to be necessary to tackle big projects, and the sales tax could be the best choice.
"It has the largest tax base, so you can generate probably the most tax out of it," he said.
Another new idea
The Indianapolis Metropolitan Planning Organization—which currently focuses only on transportation—is also proposing an idea that would allow it to operate independently of the city and broaden its mission.
MPO Executive Director Anna Gremling said the organization, which is mostly federally funded, could help with economic development, housing and water infrastructure. She said the group could pursue additional federal dollars as part of the broader scope.
But she doesn't see the proposal as competing with what AIM and Fadness are suggesting.
"I think they can complement," Gremling said. "I think there's an opportunity for collaboration."
Regardless, all the proposals face an uphill battle at the Statehouse next year. Lawmakers are meeting for what's called a short session, meaning it will last only about 10 weeks. Budgets are written during long sessions (which will next occur in 2021) so that's when lawmakers are more likely to debate tax-related policies.
"This is a long journey for this region," Merritt said.•
Please enable JavaScript to view this content.