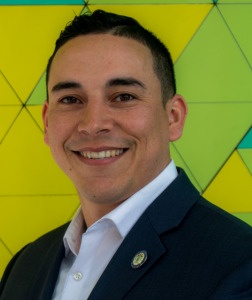 The Indianapolis Office of Public Health and Safety has filled a new leadership position dedicated to reducing violence, Mayor Joe Hogsett's administration announced Wednesday.
Tony Lopez was named deputy director of violence reduction and will oversee the city's peacemaker program, which is in the midst of hiring 50 people. The office also filled two other leadership positions.
"They are joining at a very pivotal time," Hogsett said at a monthly news conference Wednesday. "2022 will mark the beginning of several major public safety initiatives made possible both through city anti-violence funding from the council as well as the dollars that have been made available to us through the American Rescue Plan."
Lopez previously worked in the Indiana Department of Corrections and in reentry roles at PACE Indy and the Community Alliance of the Far Eastside. Most recently, he was a resource coordinator in the OPHS violence reduction team.
While working as a resource coordinator, Lopez connected "high-risk" residents with resources on employment, education and mentorship, according to the city. His new role will focus on the peacemaker program, in which peacemakers engage with those at risk of becoming perpetrators or victims of gun violence.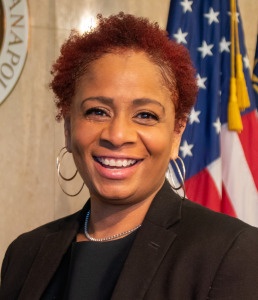 The new deputy director role has a $81,500 annual salary, according to OPHS spokeswoman Caroline Ellert.
OPHS could fill the 50 peacemaker positions called for in the city's latest anti-violence plan as soon as June, Director Lauren Rodriguez said at the news conference.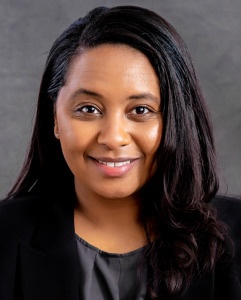 Carlette Duffy was promoted to OPHS deputy director of programming and management, where she'll focus on food, homelessness and housing. She'll be paid $85,000 annually.
Winta Gebremichael will fill Duffy's old role as director of re-entry. She'll head a new Community Justice Campus-based program helping people in jail prepare for life after release, with services such as interview or transportation help. She'll be paid $75,000 annually.
Please enable JavaScript to view this content.