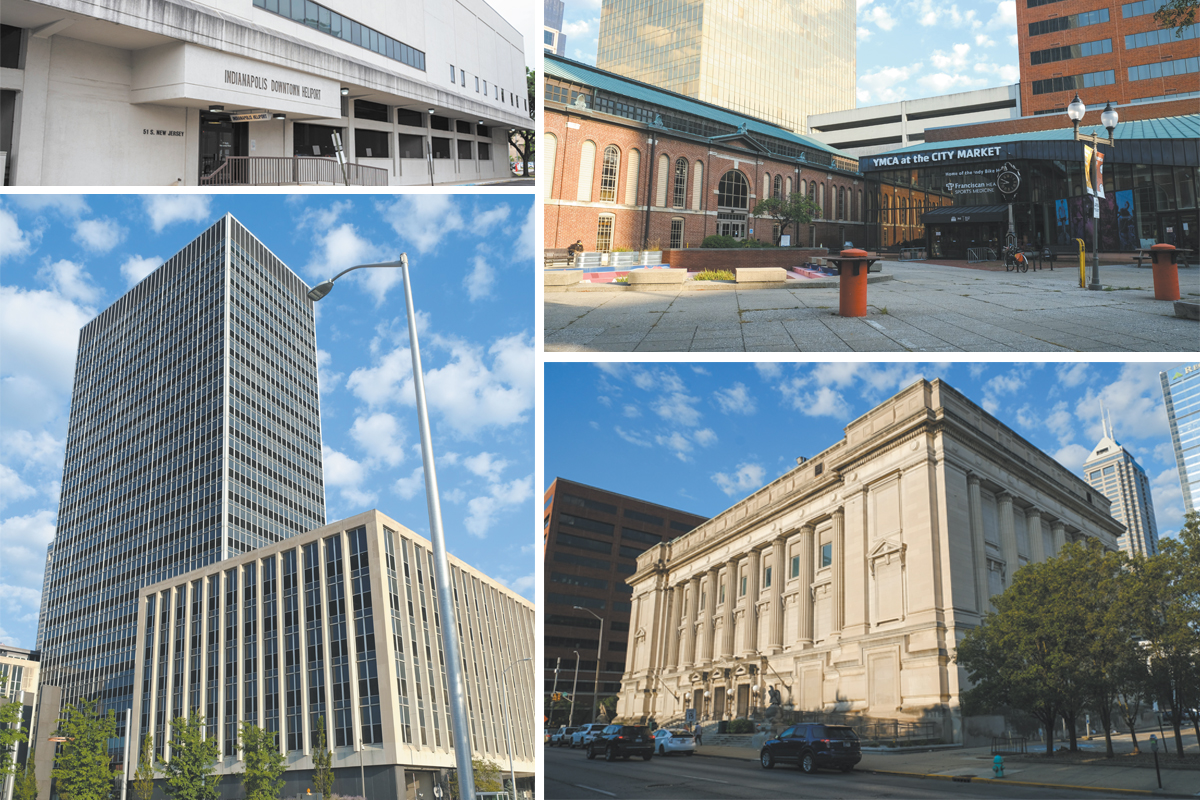 Roughly 17-1/2 acres of city-owned downtown property in various stages of the redevelopment process have local and regional firms chomping at the bit to make their mark on the city's skyline.
Already, city officials have put out requests for proposals for two properties—City Market and Jail II—with action expected on several more by the end of 2023. The list also includes the City-County Building, the downtown heliport, Jail I and Old City Hall.
The total acreage is believed to be the most land the city has made available for downtown projects since Unigov was established in 1970. And it doesn't include Circle Centre Mall, which has a private owner that is considering redevelopment options, likely in concert with the city.
Developers say the redevelopment likely to result from the city-controlled properties could transform downtown's Market East Cultural District, which is generally bounded by New York Street and railroad tracks from north to south, and Delaware Street and East Street from west to east. They predict an influx of housing, retail and flexible office space that could better connect downtown to the near-east side, just across the Interstate 65/70 barrier.
Most of the land would be considered in the core of downtown, but two sites—Jail II and the Arrestee Processing Center, which are being offered together—sit along the west side of the combined-interstates leg. On the east side of the highway is the beginning of Elevator Hill, the former Angie's List campus that is being redeveloped with housing, office and other commercial spaces.
So far, at least eight Indianapolis firms and one from Ohio have expressed interest in the proposal seeking ideas for the east-plaza portion of City Market and the adaptive reuse of Jail II.
Indianapolis-based TWG Development LLC participated in tours of both properties, a prerequisite to offering proposals for the sites, and is fleshing out its bids ahead of deadlines on March 11 and April 1, respectively.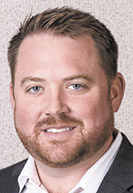 Tony Knoble, president of the firm, said that, while the city's various properties are coming up for bid gradually, he can't recall seeing so much city-owned land being positioned for new uses. Even so, he's confident the market will be able to cope with the influx.
"It is a lot of land at once, but I think there are some pretty good opportunities," he said. "I think downtown can handle it, and there needs to be some new product."
Knoble said his firm is interested in developing multifamily housing—which city officials have said they want more of in downtown's core—on any of the properties that become available. He added that including some affordable units, which the city requires for new multifamily projects, could serve the market well because most downtown housing is at or near market rate.
In addition to the market plaza and jail site, Knoble said, TWG also responded last fall to a request for information on the City-County Building. An RFI allows developers to share ideas without making full proposals.
City officials are entertaining three suggestions for converting at least part of the 60-year-old structure into affordable housing, but a full proposal process is on hold until leaders determine space needs. About half of the building's users have moved or will move to the Community Justice Campus in the Twin Aire neighborhood, southeast of downtown. That evaluation likely won't come until later this year or sometime in 2023.
TWG isn't alone in jockeying for prime downtown real estate.
Flaherty & Collins Properties, an Indianapolis-based apartment developer that completed the 360 Market Square apartment project in 2018, also has interest in the two available sites and others down the road.
"This is more land right in the central business district than what you would typically see coming together, but we think it's a great opportunity for the city to bring on some great new projects," said Jim Crossin, the firm's vice president of development.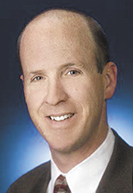 Other Indianapolis firms—1820 Ventures, Buckingham Cos., Stenz Corp., Gershman Partners, Citimark and Third Street Ventures—have also expressed interest in the two projects out for bid. So, too, has Model Group, an adaptive-reuse-focused firm from Cincinnati.
Too much at once?
It's likely to take years—maybe a decade or longer—for all the sites the city has lined up to be fully redeveloped.
In fact, city officials are still trying to nail down timelines for making the Jail I and heliport properties available.
Deputy Mayor Taylor Schaffer said a request for information on the jail might go out by the end of this year, but that will be contingent on when the Marion County Forensics Services Agency moves to the Community Justice Campus.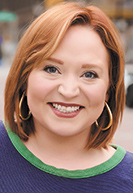 Likewise, the Indianapolis Airport Authority is still waiting on the Federal Aviation Administration to decommission the heliport property so it can move forward with a partnership with the city to find a new use for the property. Unlike the other properties, that site likely will come with a hefty price tag for either the city or would-be developer, because the airport requires the land be sold at fair market value.
But even with a drawn-out timeline for several properties, some real estate experts fear a glut, which could depress development.
Mike Wells, president of Carmel-based REI Real Estate Services, which focuses on hotel properties nationwide, said the amount of land that's being eyed is unusual. It's nearly three times the six acres that held Market Square Arena, land the city spent more than a decade marketing after demolishing the arena in 2001. The space finally became home to Cummins' regional distribution headquarters in 2017 and 360 Market Square apartments in 2018.
And Wells said the current redevelopment could be further complicated by external factors that might hamper investor interest in new projects—factors like climbing interest rates and construction costs, continued shakeups in the retail and office sectors, and even the invasion of Ukraine.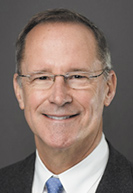 The drop in the number of downtown workers could also be a blow to interest in major investments in certain segments, he said, including residential projects—particularly with rising rent prices, more people working from home and no clear path to attracting more amenities downtown residents desire, such as additional retail.
"It all means it's just going to be a little bit more difficult to find developers who are willing to take some of those risks," Wells said. City officials will "have to be really careful with the way they try to balance things out and make sure that whatever projects are proposed are by people who are going to be economically feasible in the long run."
He said developers also run a risk of putting together proposals that are too similar to one another, or having a concept proposed by one developer for one site, and something in the same vein proposed for another.
"I think it's going to be a real tough chore for the city to be able to pull this off—that is, at least until the office situation is more stabilized," Wells said.
Mall moves matter
The redevelopment of Circle Centre Mall is also a big question mark, he said, since the ownership group is looking to partner with a single firm to reposition the property.
"The mall situation is critical, and I think its redevelopment, if it is done judiciously, could solve two of our outstanding issues: restaurants and … appropriate retail," he said.
Crossin said the fact that Indianapolis has so many strong development companies will negate any challenges presented by the new acreage.
"Indianapolis has a lot of really good developers, so I don't think there's too much being brought out at one time," he said. "I don't know [that] we will necessarily submit proposals on all of [the properties]. But of course, if we see the opportunity—if all turn out to be opportunities that we think we've got a good idea for—we'll go after them."
And TWG's Knoble said if firms know how to properly prioritize their bids and can navigate the usual project challenges, the large amount of land coming online shouldn't be a problem.
"If you're a developer, that is something that you're always thinking about," he said. "I think it's exciting that we may have so many developers—so many people—working on projects … within the area."
He acknowledged bandwidth might be more difficult for firms who have less access to capital—even if they have strong ideas for certain parcels—so they might opt to work with another firm through a joint venture.
In fact, Gershman Partners and Citimark have partnered on a bid for the City Market plaza. The firms already own and are repositioning the three structures on the northern portion of the block, including the Gold Building. Though representatives of the firms didn't return calls requesting comment, it's expected the bid will propose incorporating the plaza with the firms' ongoing effort.
Different strategy?
City officials have spoken frequently about the opportunities they see with the repositioning of their real estate holdings and the benefits of turning over several downtown parcels for redevelopment.
They've said they expect to offer incentives for most projects, including the use of tax-increment financing or other tools tied to affordable housing, if that's a component of the projects. But city resources aren't unlimited.
"We'll be evaluating them as they come in," Schaffer said. "All those considerations are on the table, but all of this has to be approached with a certain level of fiscal responsibility, understanding the … other needs that we have. We can't over-incentivize one project to a degree that we're not able to, in the future, do other projects."
But from a planning standpoint, the city has changed its marketing strategy for these properties, using a decidedly developer-friendly approach rather than leaning on extensive studies or previous proposals to woo ideas.
In fact, the city hasn't updated its study of the Market East Cultural District since its release in 2015—which didn't take the city-owned parcels into account—and it hasn't conducted comprehensive forecasts for the sites like it did recently for Irvington Plaza and Castleton corridor.
That's because the Department of Metropolitan Development has instead focused on updating its comprehensive development plan for the county and is using that to inform its efforts. It will also soon start modernizing its plan for the city's regional center—whose boundaries are defined as 16th Street on the north, I-65/70 on the east, I-70 on the south, and Belt Railroad tracks on the west—with hopes of hiring a consultant this spring.
Those two documents, coupled with the building studies, will provide high-level guide rails for private developers, with a focus on the city's priorities and what it's most interested in permitting for certain sites.
"I don't know that at this time that we see a lot of value in doing area-specific plans for parts of downtown, just considering the regional center plan [is being updated] as a whole," said DMD Director Scarlett Andrews.
She said the comprehensive strategy is "more holistic" and differs from the neighborhood-focused approach of the past. She added that the city already has strong confidence in market demands for more downtown housing, so it opted to move ahead with some RFPs instead of waiting until after the regional plan was completed.
"The neighborhood-based plans didn't work, so we've taken a different approach to planning in the last … five or six years," she said. "We know that there is a lot of demand for developing housing, in particular, but also developing on these key sites [in general]. I don't think we saw a lot of value pushing that off longer."
Crossin, of Flaherty & Collins, said he supports the city's approach.
"We're the ones who, at the end of the day, are going to make the projects happen," he said. "I think the development community can bring good ideas that can actually come to happen, instead of [relying only on] the city saying what they want."•
Please enable JavaScript to view this content.