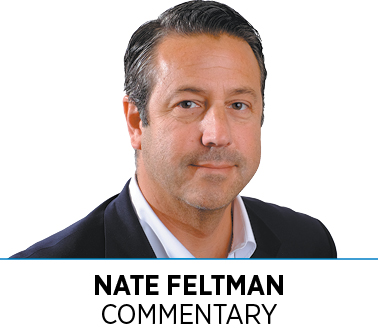 What it means to be a U.S. citizen is under attack. Some are advocating for the right of non-citizens to vote in federal elections. Health care for all, including non-citizens, has been proposed. Open borders and the failure to enforce federal laws is the norm in many cities and states. This blurs what it means to be a citizen and leads to further polarization and partisanship.
Citizenship, along with democracy, has not been the norm throughout the course of history.
Ancient Greece introduced the modern city-state and the notion that the state would protect the rights of its citizens and their private property. It was more than 2,000 years later when our Founding Fathers laid the groundwork for one of today's oldest modern democracies with the adoption of the U.S. Constitution and the Bill of Rights, providing our framework of government and specific protections of individual liberty and justice.
When the concept of citizenship is challenged, basic rights and liberty will be next on the chopping block. Both major political parties are guilty of using identity politics and tribalism to push their agendas. The effect is further erosion of the concept of citizenship and shared American values.
What can be done? One possibility is a renewed focus on civic education. Our schools are no longer adequately teaching history, including the story of sacrifice that is the story of America and the fight for freedom. We need to ensure that our citizens are adequately equipped to understand the importance of citizenship, and we need a shared and common understanding of civic virtue and what it means to be an American citizen.
All (or certainly most) Americans should be able to pass the test we ask immigrants to pass to become citizens. What is the "rule of law"? Who is in charge of the executive branch? We elect a U.S. representative for how many years? The House of Representatives has how many voting members? What do we call the first 10 amendments to the Constitution? When was the Constitution written? These are some of the questions that appeared on the Civics Practice Test I took on the U.S. Citizenship and Immigration Services website (you can find it at uscis.gov).
The failure of Americans to know and appreciate our history, our governmental structure and our individual rights has led Chief Justice John Roberts to recently lament that Americans "have come to take democracy for granted, and civic education has fallen by the wayside."
Roberts stated: "In our age, when social media can instantly spread rumor and false information on a grand scale, the public's need to understand our government, and the protections it provides, is ever more vital."
Over the past several decades, our schools have prioritized English, science and math at the expense of basic civics education. As a result, our citizens are less equipped for our democracy. According to one study, only 30% of millennials consider living in a democracy "essential," as compared to 72% of Americans born before World War II.
We should require our schools to provide more civic education at all grade levels, including state-funded universities. Efforts such as those by Purdue President Mitch Daniels to ensure that all graduates have a strong grasp of U.S civics must gain traction throughout Indiana and the country.
The recently formed Indiana Citizen Education Foundation, which is focused on increasing the number of engaged and informed voters, is promising. The bottom line is that the teaching of history, civics and the importance of individual liberty to human flourishing is our best hope of ensuring our republic endures for generations to come.•
__________
Feltman, an attorney and former secretary of commerce, is a shareholder in IBJ Corp. To comment, send email to nfeltman@ibj.com.
Please enable JavaScript to view this content.