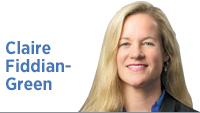 Across Indiana, the transition to e-learning because of COVID-19 has exposed long-standing gaps in access to the devices and internet service that are essential for remote K-12 instruction.
In Indianapolis, for instance, more than a quarter of students don't have high-speed home internet, and many also don't have computers. This connectivity and device gap prevented many students from participating in e-learning during quarantine this past spring.
State and local leaders have responded swiftly to help address the near-term challenge in Marion County: $11.5 million in emergency aid from Gov. Eric Holcomb and $3.6 million from the Indianapolis eLearning Fund are providing internet access and laptops for Indianapolis students during the current school year. The eLearning Fund is also helping teachers and parents tap into instructional and technical support to enable effective eLearning. But the digital divide is just one of several inequities in K-12 education that hinder the ability of every student to reach his or her full potential.
As we work to address barriers to e-learning, we should also use the pandemic as an opportunity to shine a light on these broader inequities and to act with urgency to implement solutions.
The grim reality is that, in Indiana, too many students do not meet grade-level learning benchmarks. Fewer than 40% of students achieved proficiency in both math and English language arts on last year's statewide standardized test, known as ILEARN. Black and Hispanic students had passing rates of 15% and 24%, respectively, lower than the 43% passing rate for white students. Students from low-income families had a passing rate of 23%, below the state average of 37%. These gaps have persisted for years, and we cannot allow ourselves to ignore them.
Addressing low academic achievement and inequities by race and income will require a multifaceted approach. Three steps can put us on the path to success.
First, we need to identify a long-term, affordable solution to ensure all students can participate in e-learning—and not just during a pandemic. While emergency funding can help address short-term needs, we must permanently rid our communities of what schools refer to as "the homework gap." Failing to address this issue risks exacerbating achievement gaps, since students from low-income families and students of color are disproportionately hurt by the digital divide.
Second, we must ensure that all students have access to rigorous instruction. This requires reforming the way we recruit, train and retain teachers, including by creating career advancement opportunities within the teaching profession and paying teachers higher salaries.
Third, every student in Indiana needs a strong educational foundation before entering kindergarten. We must expand access to high-quality early childhood education, especially for students from low-income families. Numerous studies have shown the long-term impact that quality early learning makes in preparing students for lifelong success. Expanding access to early childhood education has the added benefit of ensuring parents can participate in the labor force and contribute to a thriving economy.
COVID-19 has laid bare glaring inequities in education and highlighted the imperative to address the digital divide disproportionately harming students from low-income families as well as Black and Hispanic students.
Let's build upon the positive impact our state and community have been able to make through emergency relief funding by tackling the root causes of low student academic achievement that threaten to impede Indiana's future prosperity. Thousands of children in our community are counting on us to be bold and lead on these issues.•
__________
Fiddian-Green is president and CEO of the Richard M. Fairbanks Foundation, whose mission is to advance the vitality of Indianapolis and the well-being of its people. Send comments to ibjedit@ibj.com.

Click here for more Forefront columns.
Please enable JavaScript to view this content.