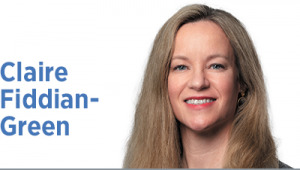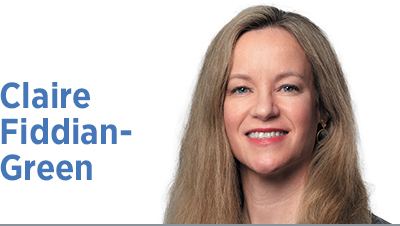 Eli Lilly and Co. CEO Dave Ricks' recent remarks at the Economic Club of Indiana's luncheon about Indiana's low educational attainment rates have reverberated around the state. His message was clear: Indiana's education outcomes are poor, and this does not bode well for our state's future.
In 2019, only 37% of Indiana's students in grades 3-8 passed both the math and English portions of the state's ILEARN assessment and just 87% of third-graders demonstrated proficiency on IREAD-3, the state's reading test. Indiana's non-waiver high school graduation rate was 79%, the college enrollment rate for high school graduates was 54%, and the college completion rate was a paltry 23%. COVID-19 has worsened these already troubling outcomes.
The simple truth is that our education system is ailing, and, despite the efforts of many, we have little progress to celebrate. To address Indiana's poor education outcomes, our top two priorities should be strengthening Indiana's teacher preparation programs and enrolling more high school graduates in post-secondary education.
Teachers are the number one factor when it comes to student achievement. Therefore, improving teacher preparation programs is a critical lever for increasing educational attainment levels. Two deficits that programs should address are selectivity and delivering rigorous content (e.g., math), combined with training on effective teaching strategies. A recent study found that, in Indiana, 43% of teacher preparation programs do not have sufficiently selective admissions criteria. Some programs don't offer rigorous coursework in certain subjects, like science. According to the study, no Indiana program adequately monitors the quality of the student-teaching experience—for example, by ensuring only high-quality mentor teachers are assigned to oversee teacher candidates.
We also must increase college completion rates. Gone are the days when a high school diploma alone was enough to enter the middle class.
Our first strategy must be to help more students successfully enroll in college. That includes ensuring more students graduate from high school with an honor's diploma to meet the admissions standards of universities like Purdue University or Indiana University Bloomington. It also includes making college affordable, which starts with helping students complete the Free Application for Federal Student Aid (FAFSA). This year, only 48% of Indiana 12th-graders have completed the FAFSA, meaning 52% won't qualify for loans or scholarships to address affordability barriers.
We should also help high school students get a jump-start on post-secondary education through quality work-based learning experiences offered in partnership with colleges and universities. New programs like the Modern Apprenticeship Program enable Marion County high-schoolers to earn a paycheck, gain work experience with employers like OneAmerica and Roche Diagnostics, and earn college credit—thereby easing their access to higher education while also exposing them to careers offering good wages.
To scale programs like MAP and serve more students, more businesses must get engaged. Employer participation is made easier through technical assistance provided by local not-for-profit intermediaries EmployIndy and Ascend Indiana.
Let's tackle Indiana's low educational attainment levels with urgency and ensure our state and its residents continue to flourish. We can start by strengthening Indiana's teacher preparation programs and helping more high school graduates access post-secondary education.•
__________
Fiddian-Green is president and CEO of the Richard M. Fairbanks Foundation, whose mission is to advance the vitality of Indianapolis and the well-being of its people. Send comments to ibjedit@ibj.com.

Click here for more Forefront columns.
Please enable JavaScript to view this content.