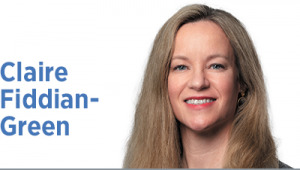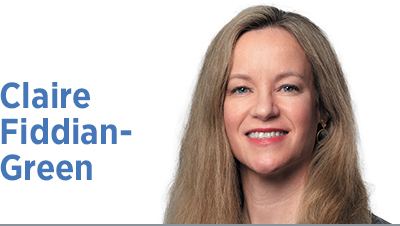 Before the pandemic, a steady stream of news stories chronicled the rise of teen vaping. With the pandemic, the coverage stopped. However, vaping hasn't gone away, and that's a problem.
Along with its harmful health effects, youth vaping threatens to reverse promising progress in tackling Indiana's high adult smoking rate. Only with proactive measures can we get ahead of this challenge and ensure Indiana makes strong headway in addressing its status as one of the country's unhealthiest states.
While teen vaping has declined since 2020, it remains widespread. In 2022, 13% of high school students (grades 9 through 12) and 17% of 12th-graders in Marion County reported vaping the month prior. Nationally, a quarter of high school students report vaping every day, and nearly half said they were vaping 20 to 30 days a month.
This is especially troubling because the use of e-cigarettes increases the risk of future addiction—to tobacco as well as to other drugs. In a 2020 study, young people who reported ever having used e-cigarettes were seven times more likely to become smokers one year later than were those who had never vaped. That's significant, because more than 90% of adult smokers had their first cigarette as teens.
Over the past decade, Indiana's adult smoking rate has declined more than 30%. While we are still among the 10 states with the highest smoking rates, the decrease is a sign we are heading in the right direction. Unfortunately, the prevalence of teen vaping threatens to stop this momentum.
Such progress is incredibly important. Smoking kills more people annually than alcohol, AIDS, car accidents, illegal drugs, murders and suicides combined, and it's the leading cause of preventable disease and death in the United States.
Along with the human toll, there's an economic cost.
Indiana's yearly direct health care costs associated with tobacco use are estimated at $3.3 billion, including $540 million in taxpayer-funded Medicaid payments. A report last month from Indiana's Legislative Services Agency found Indiana's health care expenditures per capita increased 48% from 2011 to 2020, compared with a 35.3% increase in comparison states. This increase might have been driven in part by high health care usage by unhealthy patients.
So, how do we keep Indiana from going backward, where an increase in smoking could cost thousands of lives and billions of dollars?
The most effective method for reducing the smoking rate, especially for price-sensitive youth, is to increase the cost of cigarettes and other tobacco products. Extensive research clearly shows the demand for tobacco products follows the most fundamental law of economics: As prices go up, the quantity consumed goes down, and vice versa.
A 2018 report found a $2 increase in the price of cigarettes would prevent an estimated 58,100 Hoosier youth from becoming adult smokers, encourage 70,100 adults to quit smoking and prevent 36,300 future smoking-caused deaths. This increase would also generate at least $78.9 million in health care cost savings in the first five years, a benefit that would grow over time to an estimated long-term savings of $2.7 billion.
By increasing the price of cigarettes and also making it harder for youth to vape, we can decrease the number of current smokers and discourage young people from ever starting to smoke.
Indiana's unwelcome status as one of the 10 states with the highest adult smoking rate and the continued prevalence of teen vaping have readily available solutions. We should act now to avoid an even more problematic future.•
__________
Fiddian-Green is president and CEO of the Richard M. Fairbanks Foundation, whose mission is to advance the vitality of Indianapolis and the well-being of its people. Send comments to ibjedit@ibj.com.

Click here for more Forefront columns.
Please enable JavaScript to view this content.