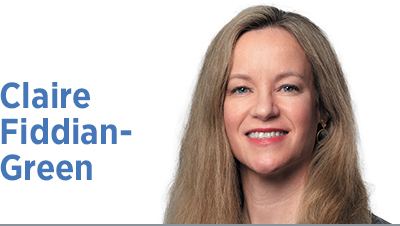 Indiana—like the rest of the nation—is grappling with a substance use crisis that has spiked since the pandemic began. Our willingness to try new approaches aimed at addressing addiction could mean the difference between life and death for thousands of people each year in our state.
Overdose fatalities rose more than 21% in Indiana last year, according to recent data from the U.S. Centers for Disease Control and Prevention. That jump was even higher than the 15% increase across the United States, and it follows a year of record-breaking overdose deaths in Indiana and nationwide in 2020. Nearly 2,800 Hoosiers lost their lives due to an overdose in 2021, equivalent to the population of Indiana towns such as Loogootee, LaGrange and Winamac.
These deaths devastate families, and the consequences touch all of us. Not only have states and the federal government lost billions of dollars in tax revenue due to the opioid epidemic, but the increase in substance misuse from 2020 to 2021 is estimated to account for some of the recent decline in prime-age labor-force participation.
The urgency of Indiana's substance use crisis demands bold actions rooted in data. In addition to significantly expanding treatment and harm-reduction supports for people grappling with addiction, we must also update policies that are unintentionally contributing to overdose deaths. One such policy is Indiana's Good Samaritan law. The law provides immunity from civil liability to individuals who witness emergency events and attempt to provide assistance in good faith, such as through calling 911.
The law is making some positive impact. In 2018, a statewide study found that Hoosiers with knowledge of the Good Samaritan law were more likely to contact emergency services, thereby helping overdose victims get life-saving treatment.
However, as written, the law protects only those who witness an overdose—not the overdose victims themselves. That's problematic because of two separate laws that incriminate drug users.
The first is an Indiana statute that prohibits possession of a syringe for the use of controlled substances or prescription drugs, and the other is a law that prohibits the possession of drug paraphernalia altogether. What this means is that, if individuals who overdose are found with syringes or other paraphernalia, they're subject to arrest if they survive.
Unfortunately, this means people seeking support from programs such as Marion County's Safe Syringe Access and Support Program—which provides clean needles to intravenous drug users, HIV and hepatitis C testing, and referrals for addiction treatment services—might be less likely to ask for help and more likely to die of an overdose. A 2021 study co-authored by sociologist Bradley Ray and three colleagues at the Center for Behavioral Health and Justice at Detroit's Wayne State University found that people in Indianapolis arrested for syringe possession from 2017 through 2019 were significantly more likely to die from a fatal drug overdose later.
Moreover, many Hoosiers are unaware of the Good Samaritan law or don't understand it. The statewide 2018 study found that Hoosiers who witnessed an overdose but did not call 911 were afraid of repercussions.
To save more lives, Indiana should update its Good Samaritan law to provide explicit protections for individuals who overdose—including overdose victims possessing syringes or other drug paraphernalia.
We then need to clearly communicate these protections to increase awareness among law enforcement and the general public. That could encourage more drug users to access supports that can help them enter treatment and—hopefully—achieve life-long recovery.•
__________
Fiddian-Green is president and CEO of the Richard M. Fairbanks Foundation, whose mission is to advance the vitality of Indianapolis and the well-being of its people. Send comments to ibjedit@ibj.com.

Click here for more Forefront columns.
Please enable JavaScript to view this content.