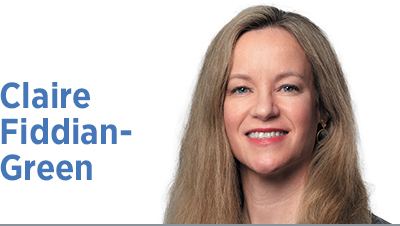 Indiana recently lost a visionary leader, the inestimable Leonard J. "Len" Betley, who died peacefully last month at 89. Born in Fort Wayne into humble circumstances, he excelled in school and graduated from Yale University and the University of Michigan Law School. He joined the Indianapolis law firm now known as Ice Miller, eventually becoming managing partner. Following his retirement, he assumed various community leadership roles.
Perhaps most remarkably, Len simultaneously served as president and CEO and/or chair of three private foundations he helped establish: the Richard M. Fairbanks Foundation, the Regenstrief Foundation and the Walther Cancer Foundation. These foundations, all based in Indianapolis, have collectively awarded more than $600 million to not-for-profits serving people in Indiana.
In 2006, Len hired me as the Fairbanks Foundation's first grants officer, and I had the great fortune to work for him until 2010. I returned to the foundation in 2015 to succeed him as president and CEO, and he remained on the board of directors until 2020. All told, I worked with him for a decade and observed much about his leadership style.
Len read voraciously, about history, current events and more. He listened carefully. He was the smartest person I've ever known and had a knack for asking the most thought-provoking questions—the kind that stop you in your tracks and cause you to change your mind or alter direction.
Although he loathed strategic planning processes, Len was highly strategic. He believed big impact often comes from multiple, seemingly small or mundane actions taken over the course of many years. He was like a chess grandmaster, able to foresee the outcome of a set of decisions years into the future.
Len was good at saying "no," allowing the organizations he led to focus their resources on the activities he believed would make the biggest difference—whether that was a multi-year grant to large institutions like Butler University and the Indiana University School of Medicine, or a $25,000 gift to a smaller not-for-profit.
Len cared deeply about family—his own, as well as those of his colleagues. Most workplace discussions started with his sharing the latest news about his family members and inquiring about your own. He was a source of comfort for me as I navigated the years of my father's illness, and he served in a similarly supportive capacity for others.
Among his most important contributions to central Indiana was his behind-the-scenes role helping establish the Virginia B. Fairbanks Art & Nature Park at Newfields, aimed at attracting talent and tourism to Indiana. The project, decades in the making, exemplified his ability to think and act long-term.
Len was also instrumental in establishing the Richard M. Fairbanks School of Public Health at IUPUI. He knew Hoosiers have some of the worst health outcomes nationally, and he believed the school could make positive inroads in decreasing Indiana's high infant mortality, smoking and obesity rates. His family's recent personal giving went toward the establishment of "Betley Woods" in Johnson County, overseen by Central Indiana Land Trust.
One final reflection on Len: He was funny, often in a self-deprecating way. He was fond of saying, "Graveyards are filled with irreplaceable people, and somehow progress continues after they're gone."
That might be one of the few times Len was wrong. His impact on the lives of people who knew and loved him, as well as on those he never met, was profound and long-lasting. Len, thank you for being such an inspiration. You are sorely missed.•
____________
Fiddian-Green is president and CEO of the Richard M. Fairbanks Foundation, whose mission is to advance the vitality of Indianapolis and the well-being of its people. Send comments to ibjedit@ibj.com.

Click here for more Forefront columns.
Please enable JavaScript to view this content.