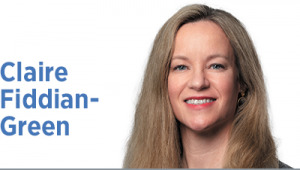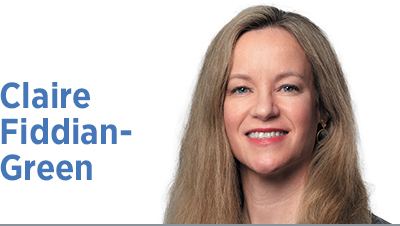 According to U.S. News & World Report's 2023 list of Best States, Indiana ranks 29th. The categories feeding into that score where we rank highest include long-term fiscal stability (19th) and public safety (21st)—areas that have long been state priorities. Two categories where we rank lowest are public health (41st) and pollution (49th)—areas that have historically received far less attention.
This is just the latest in a series of reports that place Indiana in the bottom quartile nationally when it comes to measures of health and the environment, which act as a drag on our economic development competitiveness.
To boost Indiana's economic value proposition for new and existing employers, and to attract and retain talent, we must take bold steps to address our state's poor health outcomes. We must also focus on reducing pollution, which contributes to chronic—and costly—health conditions like asthma. The benefits of a healthier Indiana would include longer average life expectancy, a larger tax-paying population, lower health care costs, and a more productive workforce.
A closer look at the U.S. News & World Report rankings shows that Indiana's poor public health standing stems from our state's infant mortality (42nd), smoking (42nd) and overall mortality (40th) rates, along with mental health outcomes (35th). The state's planned $225 million investment in public health and $100 million investment in mental health over the next biennium are an excellent start toward building the necessary infrastructure and programming to assist children and adults across Indiana in accessing the care they need to improve these health indicators.
The good news is, we have two strong blueprints for making smart, strategic investments with this new state funding.
A report released last summer by Gov. Holcomb's Public Health Commission recommended key priorities, such as ensuring that adequate emergency preparedness capacity is available in every region and growing the supply of public health and health care professionals—including school nurses—statewide. Similarly, Indiana's Behavioral Health Commission released a report last fall recommending key investments in mental health services, such as building a comprehensive crisis response system and implementing a statewide network of behavioral health clinics.
I am optimistic these new public health and mental health investments will lay the groundwork for improving health outcomes for Hoosiers. However, two areas Indiana has yet to tackle effectively are our high smoking and pollution rates.
Unfortunately, the newly released 2023 County Health Rankings show the adult smoking rate in Marion County increased from the prior year, to 21%. Statewide, 20% of adults smoke. And although it hasn't received much media attention recently, youth vaping remains a significant health challenge. Seventeen percent of Marion County 12th-graders vape, and 4% smoke cigarettes; statewide, 15% of 12th-graders vape, and 3% smoke. Without effective interventions, these teenagers are almost certain to struggle with a lifelong addiction to nicotine, which will perpetuate our state's high smoking rate for years to come.
When it comes to pollution, Indiana ranks 47th for industrial toxins per square mile and 49th for pollution risk per capita.
It's encouraging to see our state turn its attention to public and mental health challenges that have hurt Hoosiers for years. With sustained investments, Indiana could start to turn the tide on our state's poor health rankings.
However, if we want to significantly improve health outcomes and bolster our economic competitiveness, it's time Indiana got serious about tackling two other significant causes of poor health: our state's high smoking and pollution rates.•
__________
Fiddian-Green is president and CEO of the Richard M. Fairbanks Foundation, whose mission is to advance the vitality of Indianapolis and the well-being of its people. Send comments to ibjedit@ibj.com.

Click here for more Forefront columns.
Please enable JavaScript to view this content.