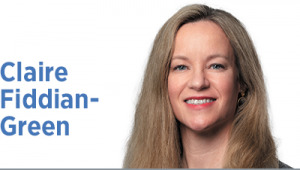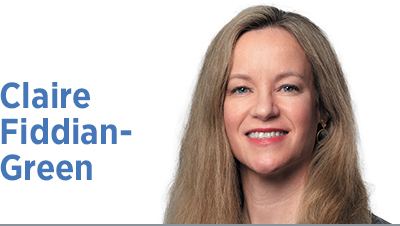 Like so many others, my family has been impacted by the twin—and often intertwined—scourges of mental illness and substance use disorder. Most of our loved ones have successfully connected with treatment, but we have also been tragically impacted by accidental drug overdose deaths, suicide and untreated mental health conditions.
Poor mental health and substance misuse often start to manifest in adolescence, so a combination of prevention, early detection and treatment is critical when it comes to helping young people manage their health and successfully transition to adulthood.
However, an alarming new report from the CDC on the state of adolescent health in the United States shows that our youth are in crisis, and we are not doing nearly enough to help them. We must act with urgency to tackle this distressing reality. The CDC found that youth mental health challenges worsened significantly from 2011 to 2021. For example, in 2021, a staggering 57% of teen girls felt persistently sad or hopeless, and nearly one in three seriously considered attempting suicide—an increase of 60% since 2011. Boys fared only somewhat better: Nearly one in three teen boys felt persistently sad or hopeless, and 14% seriously considered attempting suicide. Indiana youth are in similarly dire straits. In 2022, 47% of girls and 27% of boys felt persistently sad or hopeless, and 20% of girls and 12% of boys considered attempting suicide.
There's no doubt that COVID-19 damaged youth mental health, but these indicators started worsening before the onset of the pandemic. Leaders must act swiftly and in a collaborative manner to address teen mental health, both here in Indiana and nationwide.
The obvious place to target interventions for young people is K-12 schools, where almost all children and teenagers spend most of their time. Families must also be equipped to support their children.
We should start by providing schools and families with easy access to information about local resources to support a broad set of needs, from mental health counseling to access to food and affordable housing. It can be overwhelming for families to connect with the right kind of help when they most need it. Fortunately, Indiana's 211 service functions as a central resource hub with answers to these kinds of questions. The new 988 number supports callers seeking help with mental health crises, including suicide.
It's also important for schools to embed student well-being within their cultures through proven prevention programming. For example, several high schools in Indiana implement the Botvin LifeSkills program, which equips students with improved self-regulation skills—such as conflict de-escalation and healthy decision-making—as well as drug resistance skills. A similar program offered by many of Indiana's elementary and middle schools is Second Step.
We should also ensure all schools are staffed by a school nurse who can provide onsite care and refer students for mental health services when needed.
The theme across these interventions is more comprehensive supports for students and families, both within schools and across communities. That's crucial, because supporting Indiana's young people will take all of us—families, schools, health care providers and community-based organizations. We must also make strategic decisions about how we allocate public and private resources to support this more holistic approach.
Today's youth are crying out for help, and we must respond. By working together, we can help girls and boys in every Indiana family thrive.•
__________
Fiddian-Green is president and CEO of the Richard M. Fairbanks Foundation, whose mission is to advance the vitality of Indianapolis and the well-being of its people. Send comments to ibjedit@ibj.com.

Click here for more Forefront columns.
Please enable JavaScript to view this content.