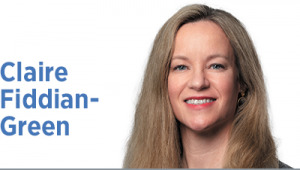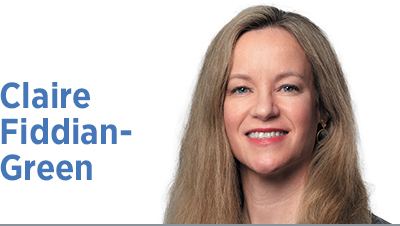 There's no disputing employers in the Indianapolis region struggle to find talent. Multiple reports, including a November 2022 report from Ascend Indiana and EmployIndy, have found that demand for skilled talent outpaces supply, a troubling reality that worsened during the pandemic and will intensify in the coming years.
With net annual migration of about 9,800 individuals, compared with 19,900 in Nashville, Tennessee, and 35,000 in Charlotte, North Carolina, the Indy region can't rely on talent attraction alone to fill open positions. To boost our economic competitiveness, we must do more to increase the number of Hoosiers who complete some form of postsecondary education or training—whether that's a two- or four-year college degree, or an industry certificate or credential.
Because a key barrier to accessing college is affordability, an essential place to focus our attention is on increasing completion rates for Indiana's Free Application for Federal Student Aid, or FAFSA. Indiana's current FAFSA completion rate is 32.5%, which ranks 35th nationally. By comparison, Tennessee and Ohio rank third and 13th, respectively.
The name—Free Application for Federal Student Aid—is misleading. Completing the FAFSA is required for high school seniors and current college students of all ages seeking aid to help defray the cost of college, inclusive of both federal and state grants, scholarships, work-study programs and loans. Families can visit LearnMoreIndiana.org for details.
One piece of good news is that Indiana ranks fifth nationally in need-based grant aid through state-funded programs like The Frank O'Bannon Grant and 21st Century Scholars, among others. Late last year, the State Budget Committee approved a 35% increase to the maximum base-award amounts for the O'Bannon grant, making the cost of college more affordable for Hoosiers. However, eligible students must complete the FAFSA to access this aid.
As a parent with a college sophomore and a high school senior who recently completed the FAFSA, I sympathize with a common complaint: The FAFSA isn't always easy to complete. Fortunately, free assistance is available. InvestEd, the state's partner, provides help over the phone, as well as through workshops for families at high schools across Indiana and in partnership with community organizations like the YMCA, Center for Leadership Development and the Indiana Latino Institute. Community organizations that would like to host similar workshops can contact InvestEd.
An additional resource for families and students who need help completing the FAFSA is College Goal Sunday, which takes place from 2-4 p.m. on Feb. 26. At 37 locations across Indiana—including five in Indianapolis—attendees can access free support from a FAFSA filing expert. If you haven't already completed the FAFSA, make it a priority to do it then.
Finally, employers can play a role in boosting Indiana's FAFSA completion rate. In partnership with the Business Equity for Indy initiative jointly led by the Central Indiana Corporate Partnership and the Indy Chamber, InvestEd created a toolkit for employers that can be shared with employees—both those who have high-school-age children and those who are looking to upskill by earning a college degree.
To access this and other resources, employers can visit INvestEdIndiana.org. Employers can also share information about College Goal Sunday through their internal communications channels and social media accounts.
Working together, we can significantly boost FAFSA completion rates and help more Hoosiers earn a college degree. With a better-educated workforce, employers will have an easier time finding the talent they need—helping both the Indy region and our state flourish.•
__________
Fiddian-Green is president and CEO of the Richard M. Fairbanks Foundation, whose mission is to advance the vitality of Indianapolis and the well-being of its people. Send comments to ibjedit@ibj.com.

Click here for more Forefront columns.
Please enable JavaScript to view this content.