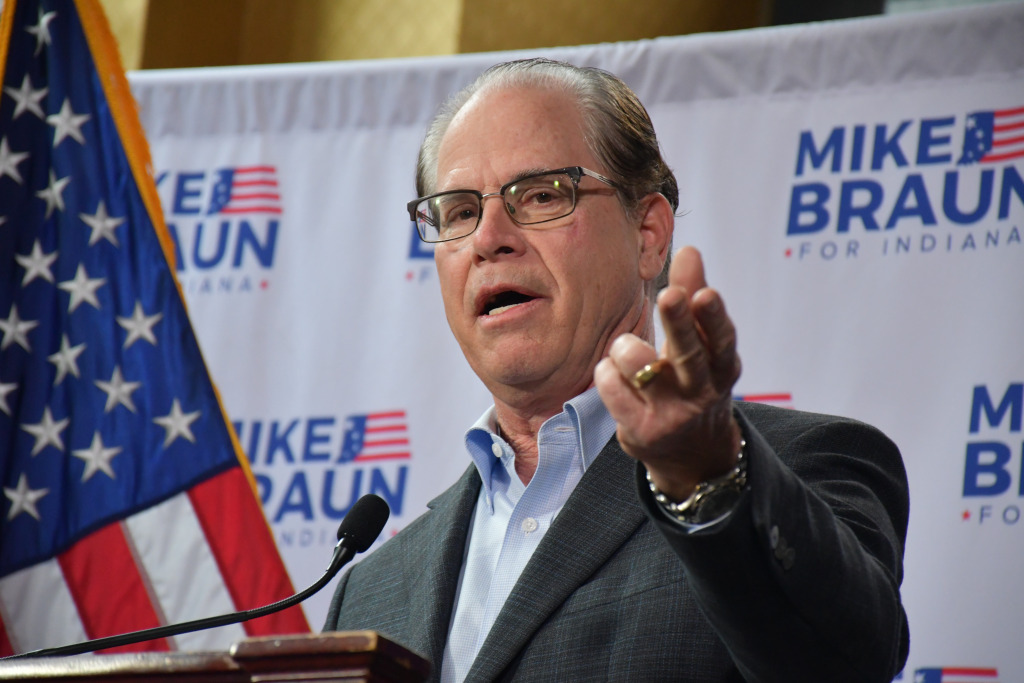 The powerful Club for Growth political action committee is endorsing Sen. Mike Braun in the Indiana governor's race, the organization announced Tuesday.
"Sen. Mike Braun is a proven conservative fighter who will stand up and protect Hoosier values as Indiana's next governor –we are proud to endorse him in the race," Club for Growth co-founder and President David McIntosh, a former Indiana congressman, said in a written statement. "We will do whatever it takes to ensure Sen. Braun is elected governor."
The Washington, D.C.-based PAC first endorsed Braun in his 2018 Senate campaign, where he defeated incumbent Democrat Joe Donnelly.
"As a Main Street entrepreneur and the only candidate with a proven conservative record when it comes to less spending, lower taxes, and reducing regulations, I am proud to have the endorsement of Club for Growth," Braun said in a statement. "After being named one of the most effective and conservative U.S. senators, I will continue to challenge the status quo and offer solutions that will create jobs, lower the cost of health care and improve our schools for Hoosiers."
Braun also has received the endorsement of Americans for Prosperity, an influential conservative political advocacy group funded by billionaires Charles Koch and the late David Koch, and the National Troopers Coalition.
If elected governor, Braun has promised to cut taxes, reduce the size of government, and ban future state lockdowns and mask mandates.
Internal polling from the campaign of Jennifer McCormick, the likely Democratic nominee in the race, showed Braun holding an edge over fellow GOP candidates Lt. Gov. Suzanne Crouch and former Indiana Attorney General Curtis Hill. The two other Republican candidates in the race, Fort Wayne businessman Eric Doden and former Indiana Secretary of Commerce Brad Chambers, were not included in the survey.
The Club for Growth also endorsed U.S. Rep. Jim Banks, who is running for Braun's Senate seat.
Please enable JavaScript to view this content.