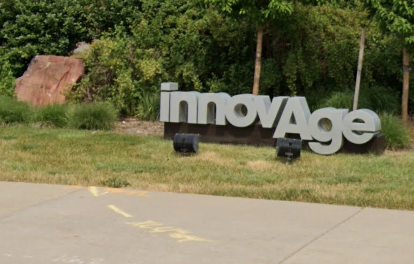 A Colorado company that provides in-home care for seniors has put on hold plans to expand into Indiana after state and federal officials found deficiencies in other states.
InnovAge Holding Corp. had planned to offer services in Terre Haute starting in 2024, with a goal to enroll more than 600 seniors.
But in a government filing this month, the company said that the Centers for Medicare and Medicaid Services denied its application in February, "based on deficiencies detected" during audits of its programs in California and Colorado. It did not provide details.
InnovAge has come under fire for staffing shortages and high caseloads. CMS said an audit had found staffing problems and that the company didn't provide all services that its clients needed.
The company provides medical care to ailing seniors in their homes, with the goal of allowing them to continue living independently.
An investigation by The Denver Post found some clients didn't get basic wound care, and some were left in their beds for 16 hours at a time.
Colorado health officials announced in December that it would no longer pay for InnovAge to care for new clients covered by Medicaid in the Program of All-Inclusive Care for the Elderly, or PACE, which offers services meant to keep people out of nursing homes.
Company officials did not respond to an IBJ request for comment. In its Form 10-K, issued on Sept. 13, the company said it was unable to predict the outcome of the legal matters.
In addition, Indiana and Kentucky officials have taken action to suspend the company's roll-out in those two states, InnovAge reported. In addition, the company plans to pause its roll-out in Florida based on conversations with regulatory agencies in that state.
In addition, the company is the subject of a securities class action lawsuit before the U.S. District Court in Colorado on behalf of several pension funds, which claim InnovAge's initial public offering statement was materially false and misleading.
The lawsuit filing describes InnovAge's focus on growth "at the expense of healthcare for senior citizens whose needs went unaddressed," according to a press release from the law firm of Cohen Milstein.
"On average, InnovAge received a fixed amount of $95,000 a year per enrolled patient, meaning that the fastest and simplest way to grow revenue was to increase enrollment," the release stated. "Yet, unbeknownst to investors, InnovAge's rapid enrollment growth resulted not because of participant satisfaction and health outcomes, but at the expense of dissatisfaction and adverse results."
The company went public in March 2021 at $21 a share. Shares were trading this afternoon at $5.83.
As of June 30, 2022, InnovAge served approximately 6,650 seniors, operating centers in Colorado, California, New Mexico, Pennsylvania, and Virginia.
The company was formerly known as TCO Group Holdings, Inc. and changed its name to InnovAge Holding Corp. in January 2021.
Please enable JavaScript to view this content.