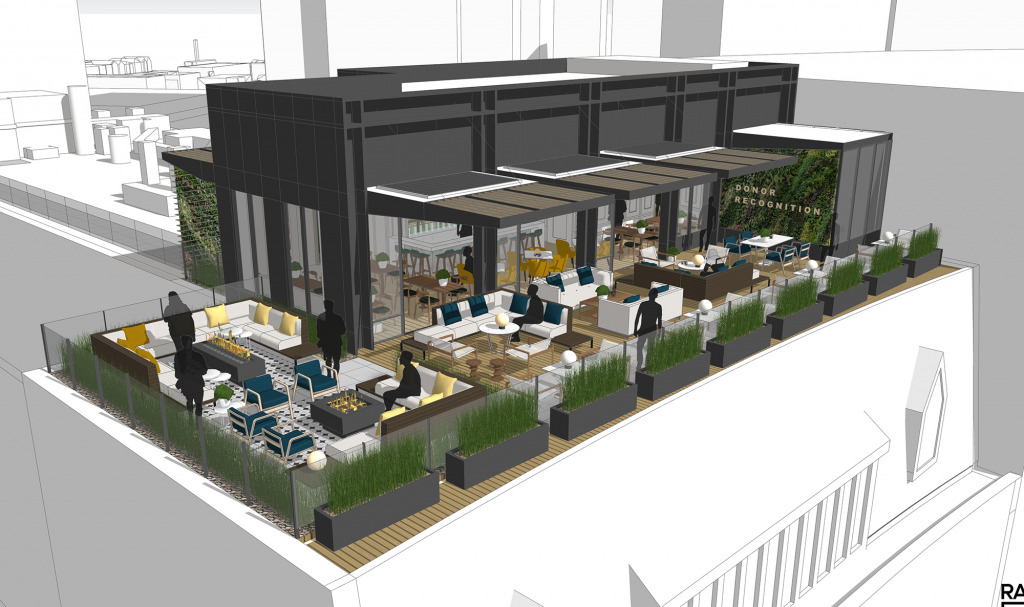 The Columbia Club has drafted plans for a new indoor-outdoor entertainment and eatery space on its roof overlooking Monument Circle that could cost as much as $10 million.
The plans to replace the current roof and create an enclosed rooftop dining space, patio and cigar laze atop its the club's 10-story home at 121 Monument Circle were shared with club members Thursday. The proposal follows improvements already made to the facility in recent years, including a new business center and lounge area on the building's fifth floor.
Founded in 1889, the Columbia Club moved into its current 10-story home in 1925. The upgrades are part of a strategic planning process that began in mid-2017 through an extensive survey of club members and more than 700 interviews with people who might have an interest in joining.
In early 2019, the club shared with IBJ plans for $3 million in improvements, including a rooftop bistro. But that effort was sidelined by the coronavirus pandemic. The club has spent more than $2 million since 2015 to update its facilities, including a $150,000 co-working space and business center; a $250,000 club space on the fifth floor; and a $75,000 wine vault and tasting area.
The rooftop plans call for a 1,500-square-foot outdoor deck with seating for more than 50 people, as well as a 1,600-square-foot indoor space with a small kitchen, a bar and table seating for another 50 people. It would also include 10 cigar laze seats and the relocation of HVAC equipment to another part of the roof.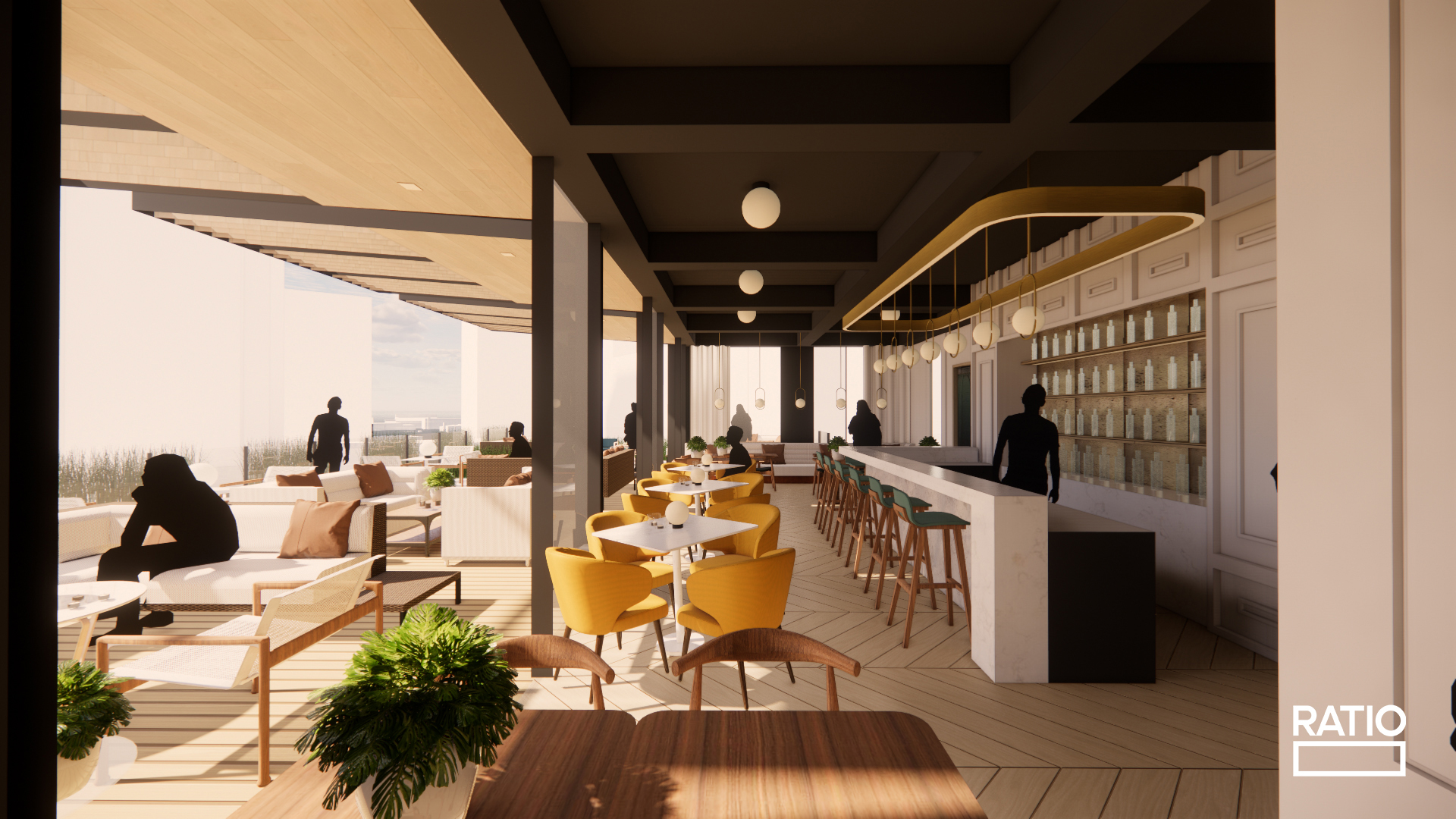 The club is reviewing a number of options, including simply replacing the existing 30-year-old roof—an expense those involved in the project said is necessary even without a new amenity atop it—as well as moving ahead with both the indoor and outdoor spaces or simply the outdoor deck.
Debra Kunce, vice president at Indianapolis-based project management firm JS Held, which is overseeing the effort, said the $10 million figure accounts for all three components being completed in one fell swoop. The cost would increase by about 20% overall if each section was completed independently.
Kunce, a member of the club, said the new amenity would go a long way in helping the 1,000-member club shed its reputation of being geared toward older, white male members.
"Amenities like this are going to attract younger people to the club," Kunce said. "We've made a lot of changes in the facility already that are intended to bring in a broader [demographic base], but I really think paired with this project, this is one of those drivers of how we're creating those unique experiences that no other building downtown can offer."
Travis Dale, general manager of the Columbia Club, said the project would be the only rooftop space to offer direct views of Monument Circle, although two similar proposed projects atop the upcoming Motto and Intercontinental hotels would be within one block.
Like the rest of the Columbia Club, the rooftop would only be available to club members, or those accompanying them. It would not be made available for rental by non-members; the club generally allows many of its gathering spaces to be rented by non-members if they are sponsored by an active user of the facility.
"This is about creating an environment where people want to be—and it offers a view that you can't get in a suburban area," Dale said. "When you go to a public space, too, you don't know what you're going to deal with on any given night. … But when it's a private club, it's going to become [populated by] your friends and people that you know, almost like a neighborhood gathering place."
The project would require the approval of the Indianapolis Historic Preservation Commission, with talks already underway between the Columbia Club and city planning staff. The club is also fielding comments from its membership over the next month, allowing them to offer input on how much of the project would be worthwhile, with the club's board of directors ultimately deciding how much of the project would move forward.
The club hopes to raise money for the project through a membership fundraising campaign. Kunce said once it has received funding, the project would be completed within a year.
The architect for the rooftop project is Indianapolis-based Ratio.
Please enable JavaScript to view this content.