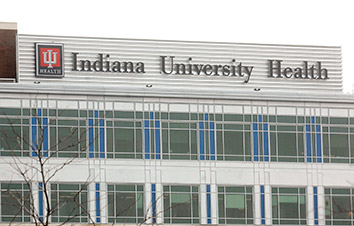 Want to work at Target or Lowe's? Get ready to mask up.
As the highly contagious delta variant surges across Indiana and the nation, retailers, manufacturers and offices are increasingly reimposing mask requirements for workers and once again "strongly encouraging" customers to wear masks, with clerks and security guards handing out masks at some entrances.
Other businesses—including local hospitals, nursing homes and meat processor Tyson Foods—are going even further to keep their operations safe, requiring employees get vaccinated for COVID-19 or face termination.
Large local employers, including health insurer Anthem Inc. and Salesforce, are allowing only vaccinated employees back into their offices.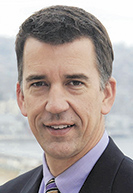 Across the United States in recent days, big names in corporate America—including Microsoft, Facebook, Google, Disney and Goldman Sachs—have announced vaccine requirements for at least some of their employees.
While many government leaders seem reluctant to reimpose restrictions, businesses are beginning to lay down the law.
"It's fascinating to watch business craft policies that are more aggressive than policymakers," said Craig Caldwell, interim dean at Butler University's Lacy School of Business. "For them, this is a business problem and not one they have the luxury to ignore."
They are responding to a pandemic that continues to be a challenge. The number of people hospitalized for COVID-19 in Indiana has nearly tripled in the past month, to nearly 1,000, the highest mark since mid-February.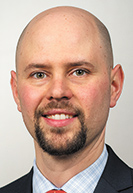 Companies are increasingly concerned about the virus spreading in the workplace, infecting employees, customers and vendors, business and political observers say.
"These businesses have realized what some politicians refuse to admit," said Micah Pollak, associate professor of economics at Indiana University Northwest in Gary. "During a pandemic, the best way for a business to be successful is to take steps for customers and employees to feel safe and be healthy."
Even as COVID fatigue spreads, many businesses realize it's no time to let down their guard.
"If employees are sick, if customers spread disease, if the business becomes known as a vector for the spread of disease … the business likely will not be able to do business and make money," said Andrew Downs, who directs the Mike Downs Center for Indiana Politics at Indiana University-Purdue University Fort Wayne.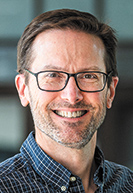 Many companies are beginning to pull out all the stops to show the public they are serious about maintaining a healthy operation.
All five major hospital systems in central Indiana—Indiana University Health, Ascension St. Vincent, Community Health, Franciscan Health and Eskenazi Health—are requiring employees to get vaccinated in coming weeks or face termination.
Meat processer Tyson Foods said Aug. 3 it will require all U.S. employees to get vaccinated, becoming one of the first major employers of non-frontline workers to do so. A Tyson Foods plant in Logansport closed in late April 2020 for nearly two weeks after nearly 900 of the plant's 2,200 employees tested positive for COVID-19.
In a memo to employees, CEO Donnie King said the vaccine requirement was needed to overcome persistent hesitancy to get the shots.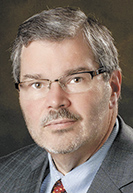 "We did not take this decision lightly," he said. "We have spent months encouraging our team members to get vaccinated. Today, under half of our team members are."
Some public health experts say it makes sense for many employers to lay down vaccine requirements, which have been proven to be the most effective way to stop the virus from spreading.
"Employer mandates can be done quickly and are an effective way to move the dial at low cost and with a positive impact on health," said Paul Halverson, dean of the Fairbanks School of Public Health at IUPUI. "Business and public-sector employers can and should move quickly to protect their employees and their business interests."
Indiana government response
But government leaders in Indiana have shown little desire to step into the fray.
Gov. Eric Holcomb issued an extension of the statewide public health emergency on July 29 through the end of August. But he did not reimpose statewide mask requirements nor crowd-size limits that expired in April.
And one day later, the Indiana state health commissioner, Dr. Kris Box, said the state had no plans to impose new restrictions, such as mandating vaccines. She said the state had no power to institute such requirements on state employees or other residents.
That's because the Indiana General Assembly passed a law in April banning so-called vaccine passports, or proof of vaccinations and immunizations. Thus, government bodies in Indiana can't require vaccinations of public employees.
But the law doesn't place limits on private businesses.
Indianapolis Mayor Joe Hogsett said he is keeping an eye on the surge but is unable to require vaccines for city employees.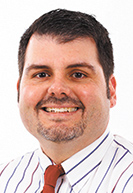 "The General Assembly kind of weighed in on that issue, in terms of prohibition against a mandate for the vaccination," Hogsett said on July 28.
State and local governments are not taking action because it would be politically unpopular or even dangerous, said Chad Kinsella, associate professor of political science at Ball State University.
Republican lawmakers, fed up with pandemic restrictions, have already passed a bill limiting the governor's emergency powers. Holcomb vetoed that bill, the Legislature overrode the veto, and the measure is now in the courts.
In that climate, trying to push through additional restrictions would be nearly impossible, Kinsella said.
"In a state like Indiana, it would be extremely difficult to mandate these things without facing a major political backlash," he said.
Business perspective
As far as some business groups are concerned, the decision of whether to impose restrictions is best left to each individual company, with guidance from the U.S. Centers for Disease Control and Prevention.
The Indy Chamber said it hasn't taken a position on whether companies should require employee vaccinations. But it did advocate strongly at the Statehouse for allowing companies to require face masks or vaccinations if they chose.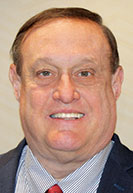 The Indiana Chamber of Commerce, the statewide business group, also urged a similar policy.
"Our position is that businesses should make vaccination and mask-wearing decisions individually, based on their particular circumstances," said Kevin Brinegar, president and CEO of the Indiana Chamber.
Many large businesses have extensive marketing systems that allow them to hear from customers on issues such as health and safety and respond quickly, said Michael Hicks, director of the Center for Business and Economic Research at Ball State University.
"It's hugely unsurprising that Walmart, Lilly, Publix and other firms will be well ahead on prudent health measures," he said.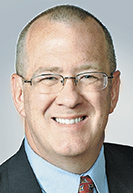 "These firms hear from both employees and customers and must respond to their concerns," he said. "Throughout COVID, the private sector has been leading government to be more prudential and proactive in promoting public health."
In recent days, however, a few cities and states have begun rolling out vaccination requirements.
New York City will require proof of vaccinations for anyone who wants to dine indoors at a restaurant, see a performance or go to a gym. The requirements will be phased in during August and September.
"The goal here is to convince everyone that this is the time," Mayor Bill de Blasio said on Aug. 3. "If we're going to stop the delta variant, the time is now. And that means getting vaccinated right now."
Denver Mayor Michael Hancock said the city will mandate all city employees and private-sector workers in high-risk settings—such as hospitals, jails, nursing homes and shelters—to be vaccinated by Sept. 30. In doing so, Denver becomes the first U.S. city to extend the mandate to private businesses.
Due to an editing error, the print version of this story incorrectly reported Kroger's mask policy. Kroger requires masks for unvaccinated employees and recently issued guidance that strongly encourages all employees and customers to wear masks in its stores and facilities. 
Please enable JavaScript to view this content.