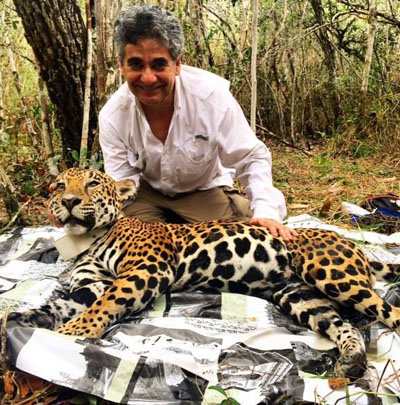 The Indianapolis Zoo on Tuesday announced the six finalists for this year's $250,000 Indianapolis Prize, which is considered the world's leading award for animal conservation.
With funding support from the Eli Lilly and Co. Foundation, the zoo has given the Indianapolis Prize every other year since 2006 to advance its animal conservation mission. A jury of conservationists and their representatives will select the winner, who will be announced at an event sponsored by Cummins Inc. on Sept. 12.
The winner of the prize will receive $250,000 and the other five finalists will get $10,000 each.
"The 2020 Indianapolis Prize Finalists have developed effective approaches to wildlife conservation that are being implemented and replicated all over the world," said Wes Sechrest, chief scientist and CEO of Global Wildlife Conservation and an Indianapolis Prize nominating committee member. "They have persisted despite long odds and countless obstacles to protect species that contribute to Earth's ecosystems."
The 2020 finalists:
— Dee Boersma of the University of Washington and Ecosystem Sentinels, who champions penguins through efforts to stop penguin harvesting and developing protected areas and nesting sites. She was a finalist for the 2016 and 2018 Indianapolis Prize.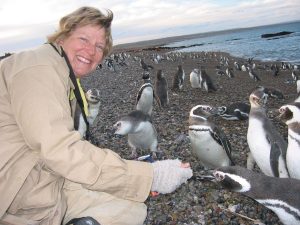 —  Gerardo Ceballos of the National Autonomous University of Mexico and Institute of Ecology, a conservation strategist who created species survival plans for the Mexican jaguar and the black-footed ferret. He was a finalist for the 2010 and 2014 Indianapolis Prize.
— Christophe Boesch of the Max Planck Institute of Evolutionary Anthropology and Wild Chimpanzee Foundation, who fights to ensure a safe future for chimpanzees by studying deforestation and promoting new protection areas.
— Sylvia Earle of Deep Ocean Exploration and Research Inc, Mission Blue and SEAlliance, a trailblazer and ambassador for the Earth's oceans. She has established a global network of protected marine preserves that she calls "hope spots and was a 2018 finalist for the Indianapolis Prize.
— John Robinson of the Wildlife Conservation Society, a leader in using field-based scientific research to establish terrestrial and marine protected areas for tigers, gorillas, forest elephants, coral species and more.
— Amanda Vincent, of the University of British Columbia and Project Seahorse, who is a protector of the world's 44 species of seahorses. She coordinates global effort to support all marine life and was a finalist for the 2010 and 2016 Indianapolis Prize.
Please enable JavaScript to view this content.