Two months ago, when COVID-19 was just taking root in the United States, Indiana had no test kits necessary to diagnose the disease, although 12 other states did.
Health department officials said they expected to get them within days. But even by early April, Indiana was still testing fewer people per capita than Illinois, Michigan, Ohio or Kentucky.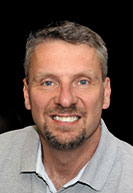 Meanwhile, some of the instruments in the State Department of Health's laboratory are so old, dating back to the 1990s, they can no longer remain on the state's network due to cybersecurity concerns.
For years, Indiana has struggled to get sufficient funds and equipment for its public health efforts, from encouraging people to quit smoking and become more physically active to controlling outbreaks of HIV and opioid use.
Now, the state finds itself in the biggest health crisis in decades and is trying to make do with funding that ranks among the lowest in the nation.
Indiana spends about $53 a person, including both state and federal funding, on public health—an umbrella term that also includes the critical job of preventing, detecting and tracking disease outbreaks.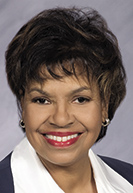 That per-person spending ties Indiana with Arizona and Ohio for second-to-last place, according to America's Health Rankings 2019 report by United Health Foundation. Only Nevada spends less.
When only state dollars are measured, Indiana ranks lower than any surrounding state: just $13 a person, compared with $14 in Ohio, $15 in Michigan, $24 in Illinois and $34 in Kentucky, according to the State Health Compare project at the University of Minnesota.
"Public health hasn't always been a priority in the state of Indiana, which is reflected in our ranking and the amount of money we spend on public health," said Thomas Duszynski, a former epidemiologist for the state health department and now director of epidemiology education at the Fairbanks School of Public Health at IUPUI. "Certainly, we could be doing more."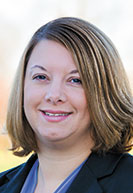 The state health department and county health departments have developed programs to encourage Hoosiers to become healthier, but that effort is a decidedly uphill battle. Indiana ranks low in almost every health measurement on a per-capita basis. It ranks seventh among states for infant mortality, 10th for smoking and 12th for obesity. It ranks fourth for number of children without immunizations, eighth for shortage of dentists, and ninth for cancer deaths.
"We've been behind for so long," said state Sen. Jean Breaux of Indianapolis, the ranking Democrat on the Senate Health and Provider Services Committee. "In my opinion, this pandemic is really shining the light on how far behind we are and how much we need to do."
Big challenges
During a pandemic, the job of mobilizing all the pieces of the puzzle to keep people as safe as possible is huge. It involves public health doctors and nurses, epidemiologists, lab specialists and data analysts. It also means working closely with hospitals, nursing homes and prisons to make sure they have enough safety resources.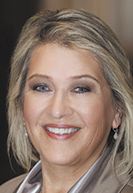 But a national report issued in February ranked Indiana near the bottom, along with 12 other states, for emergency preparedness. The report, issued by Trust for America's Health, a Washington, D.C.-based, nonpartisan health policy organization, gave Indiana low marks in such categories as percentage of hospitals with an A grade in patient safety (17%), percentage of residents vaccinated for the flu (48%), and lack of emergency management accreditation from two national major boards.
And Indiana's health department laboratory was so overwhelmed in the early weeks of the coronavirus outbreak that it was able to run only a few dozen COVID-19 tests a day until the state was able to bring in outside partners with big labs, including Eli Lilly and Co., Indiana University Health, LabCorp and Quest.
By early April, about a month after the first Hoosier tested positive for COVID-19, Indiana had run 336 tests per 100,000 residents, compared with about 373 in Ohio and Kentucky, and about 460 in Illinois and Michigan, the health department said.
"I don't know of any state lab in the country with this pandemic, who was able to say, 'Yes, we can run all the tests we need to on day one,'" said Shandy Dearth, a former epidemiologist with the Marion County Public Health Department who is now a lecturer at the Fairbanks School of Public Health. "But you know, I think we're just that much further behind the other state labs."
Meanwhile, health departments in some small, rural Indiana counties are operating on a shoestring. Many don't have a full-time health officer and have only a few employees at all—sometimes just a nurse, a public health educator and a records clerk.
During a pandemic, it is the job of local health departments to keep tabs on all the outbreaks, and to try to trace all the contacts a person who has tested positive has had in recent days, so those people can be warned, and, if necessary, quarantined. Yet, by the time the pandemic had begun its surge, it was often impossible for epidemiologists and nurses to track those cases and monitor the virus's spread.

"We absolutely need more epidemiologists in Indiana," Duszynski said. "If we ever want to get to comprehensive contact tracing where we identify a case of this disease, an epidemiologist and others can then say, 'OK, who has this person been in contact with and when?'
"We could then track those individuals down and say, 'OK, you may have been exposed. Are you experiencing any signs of symptoms?' We need to know if we can test them, if we should be putting them in quarantine. That's an important part of managing an epidemic."
'Woefully underfunded'
Some outsiders say it's not fair to expect state health departments to take on such a huge mission of improving the health of residents and managing epidemics on fairly small budgets.
"We are asking the public health system to do something that's very reasonable, which is this huge crisis," said Paul Halverson, dean of the Fairbanks School of Public Health and the former top health official in Arkansas. "And yet we have woefully underfunded it, underappreciated it and have criticized why we even need to have public health."
He added: "And now, of course, we're in the midst of it. And we're asking the system to actually operate at a level that it never has been funded to do."
Indiana's top health officials say they agree on the need for more funding and manpower. Dr. Kristina Box, Indiana's state health commissioner, oversees a staff of 819 and a budget of $336.5 million, up about 12% from a decade ago.
"I'm a public health official, so of course I think more funding needs to be there," she said during a press conference on April 8.
The state's general fund contributes a relatively small amount—about 8%—of that amount, with the federal government and special dedicated funds, including tobacco settlements with states, making up the lion's share.
Box added, however, that Indiana legislators and Gov. Eric Holcomb have increased funding in recent years for new, important programs, such as $6 million for an obstetrical navigator program, to help moms on Medicaid learn the best ways to take care of their infants before and after birth.
"We have a lot of great programs coming up in this budget biennium that we're looking forward to," Box said.
For his part, Holcomb said emphatically that Indiana should increase spending on public health. He said he expects legislators to be more receptive to new programs and additional resources in a post-pandemic environment.
"A lot of the world will be different, come next year or next month," he said. "We'll continue to address, as we have, across the board, whether it's infant mortality [or something else]. We'll take on every tough issue there is."
He added: "We're going to be in a reconstruction phase coming out of this. This is the toughest thing that, dare I say, any of us in our lifetimes have dealt with or ever will again."
Short memories
Rep. Cindy Kirchhofer, R-Beech Grove, chairwoman of the House Public Health Committee, said that, while the pandemic was unexpected, Indiana's strong fiscal health positioned it to handle the crisis well.
She said public health funding always is part of the budget discussions and "will continue to be a top priority moving forward."
But some legislators wonder whether people's memories will fade after the pandemic is over. State Rep. Ed Clere, R-New Albany, a former chairman of the House Public Health Committee, pointed to the 2015 outbreak of HIV in Scott County as something that received unprecedented resources and attention, and even prompted the state to set up a syringe-exchange program to contain the outbreak.
"Many of us hoped the crisis would lead to heightened interest and investment in public health," Clere said. "During this year's legislative session, though, only five years after a health crisis that brought worldwide attention to Indiana, we had to reargue the case for syringe exchange. Thankfully, we succeeded in getting a one-year extension of the sunset on syringe exchange, but I had hoped the issue wouldn't still be so difficult."
Others in the health care community agree that Indiana needs to improve public health, but say spending is just one component.
Brian Tabor, president of the Indiana Hospital Association, said the state also needs policies that encourage healthy behaviors, such as increasing taxes on tobacco and vaping. The Legislature has resisted raising taxes on tobacco use, despite a huge push in recent years from health and business groups.
Yet some longtime health advocates say this could be a defining moment for states in spurring them to truly value investments in public health.
"When we get through all of this, I hope people understand, particularly policymakers, that we have given short shrift in public health in this state for far too long," Halverson said. "We need to recognize the importance of investing in this public infrastructure that helps and supports all of us."•
Please enable JavaScript to view this content.