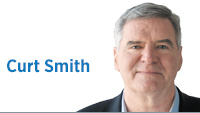 In certain Indiana political circles, it has become controversial to state that children do best when raised by their own married biological father and mother. This is a proven, irrefutable truth, not a social construct subject to one's politics, theology or philosophy.
Consider the evidence from the National Marriage Project, a scholarly clearinghouse of the top research on family well-being and flourishing, overseen by University of Virginia professor W. Bradford Wilcox, who has a doctorate in sociology from Princeton University:
◗ The intact, biological, married family remains the gold standard for family life in the United States, insofar as children are most likely to thrive—economically, socially and psychologically—in this family form.
◗ Marriage is an important public good, associated with a range of economic, health, educational and safety benefits that help local, state and federal governments serve the common good.
◗ The benefits of marriage extend to poor, working-class and minority communities, despite the fact that marriage has weakened in these communities in the last four decades.
The National Marriage Project report added: "Marriage is not a panacea for all social ills." And then, "But whether we succeed or fail in building a healthy marriage culture is clearly a matter of legitimate public concern and an issue of paramount importance if we wish to reverse the marginalization of the most vulnerable members of our society: the working class, the poor, minorities, and children."
So let us applaud public officials who hold up the gold standard of marriage as the best way to raise children, knowing we will not all achieve that ideal.
Consider these more specific conclusions, reported from multiple, confirming academic studies:
◗ Children who live with their own two married parents enjoy better physical health, on average, than do children in other family forms.
◗ Parental marriage is associated with a sharply lower risk of infant mortality.
◗ Marriage is associated with reduced rates of alcohol and substance abuse for both adults and teens.
◗ Married people, especially married men, have longer life expectancies than do otherwise similar singles.
◗ Marriage is associated with better health and lower rates of injury, illness and disability for both men and women.
◗ Marriage seems to be associated with better health among minorities and the poor.
◗ Children whose parents divorce have higher rates of psychological distress and mental illness.
◗ Family breakdown appears to significantly increase the risk of suicide.
◗ Boys raised in non-intact families are more likely to engage in delinquent and criminal behavior.
◗ Marriage appears to reduce the risk that adults will be either perpetrators or victims of crime.
◗ Married women appear to have a lower risk of experiencing domestic violence than do cohabiting or dating women.
◗ There is a growing marriage gap between college-educated Americans and less-educated Americans.
I report the overall findings here, knowing the haters will attack any one specific study. But the point is, a child-centric public culture begins with marriage promotion. Indiana, candidly, does poorly on most of these measures. Just consider the burgeoning murder rate in Indianapolis, with 80% of homicides among young African American males, most of whom have no father helping to raise them.
Is it any wonder former Gov. Mitch Daniels Jr. said, if he could have one wish granted for Indiana, it would be that each child was raised by his or her own parents until age 18? What a pithy insight from one of our most successful leaders.•
__________
Smith is chairman of the Indiana Family Institute and author of "Deicide: Why Eliminating The Deity is Destroying America." Send comments to ibjedit@ibj.com.

Click here for more Forefront columns.
Please enable JavaScript to view this content.