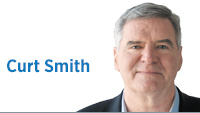 Americans are used to abortion shaping our politics, but we might well be entering an era where abortion shapes the electorate itself in favor of pro-life candidates. Demography, as it is said, is destiny.
This nascent trend revealed itself in a strong way in the 2020 presidential contest, where, for the first time, Hispanic voters outnumbered Black voters to become America's largest "minority" voting bloc. According to The New York Times exit poll, in 2020, whites were 67% of all voters; Hispanics, 13%; Blacks, 12%; and all other races, 8%.
This is interesting to pro-life activists for several reasons. First, it's noteworthy because Hispanic voters (sometimes called Latinos) are more likely to be pro-life voters than are other minorities. Various polls at various times show majorities (and typically strong majorities among first-generation Hispanic American voters) support the pro-life position.
Next, this growing minority voting bloc is also more open to Republican candidates in general. President Donald Trump, for example, won 35% of Hispanic votes this year, a strong showing for a GOP presidential candidate. The president's pro-life judges and statements, among other factors, may well have boosted this increase from 29% support in 2016. GOP candidates are typically pro-life, and therefore advance pro-life policy positions when in office.
The ultimate intriguing irony, however, is that one reason Hispanics now outnumber Black voters is because they abort their children at almost half the rate of Blacks, helping fuel a surge in new Hispanic voters in the past 20 years.
According to the Pew report, during the past two decades (citing data through the 2018 elections), Hispanic voters contributed 39% of the growth in new voters; Blacks, 17%; and Asians, 14%. White voters, by far the largest slice of the electorate, contributed just 24% of new voters. Low birth rates, declining marriage rates, immigration and abortion all shape these numbers. But recall that Hispanics were 13% of the 2020 vote, yet contributed 39% of new voters over the past 20 years. This trend will likely only grow.
It is hard to argue this difference is caused solely by abortion. But there is a strong correlation. This is because Hispanics abort children at a significantly lower rate than Blacks and have done so for decades. In round numbers, nearly three in 10 Black children are aborted each year, according to the authoritative Guttmacher Institute. For Hispanics, the rate is less than two in 10. For whites, the abortion rate is about one in 10 pregnancies.
It is also true Hispanics are religious practitioners, with 70% or more identifying as Catholic or evangelical protestant. Both of these Christian faith traditions teach and embrace pro-life policies and candidates. This faith focus makes Hispanics more like white Catholics and or protestant evangelicals, whether new voters or not.
Such changes—ample new voters with a religious worldview—add up over years that turn into decades. Hence, in 2020, Hispanic voters outnumbered Black voters to claim the top spot as America's largest minority voting bloc. This new bloc is open to—if not outright supportive of—pro-life candidates and positions. This will influence American politics going forward.
How interesting that abortion rates over time, as newborns mature and become voters, contribute to a changing electorate that is eroding the abortion culture that has shaped American politics in dramatic ways since the infamous Roe v. Wade U.S. Supreme Court decision almost 50 years ago.
Demography is indeed destiny, but for pro-lifers, it seems more apt to conclude that karma is destiny. And abortion is bad karma.•
__________
Smith is chairman of the Indiana Family Institute and author of "Deicide: Why Eliminating The Deity is Destroying America." Send comments to ibjedit@ibj.com.

Click here for more Forefront columns.
Please enable JavaScript to view this content.