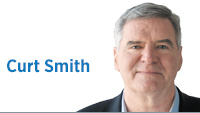 The French sociologist Alexis de Tocqueville's keen observations on American life still ring true two centuries later. He predicted in 1835 that America and Russia would be superpower rivals, that slavery/race relations would challenge America to our core, and that our penchant to form volunteer associations or groups to meet needs that his native Frenchmen demanded from government would remain an American distinctive.
This voluntary association ethic—some call it communitarianism—animates an all-volunteer board I serve on, ILADD Inc., for Independent Living for Adults with Developmental/Intellectual Disabilities. This board of mostly Indianapolis, Zionsville and Whitestown residents has been working for nearly three years to serve and, in time, provide independent living housing options for those with autism, Down Syndrome, Fragile X syndrome and fetal alcohol syndrome, to name just the four most common diagnoses among those we serve.
Some directors are motivated by personal or family circumstances (there are three self-advocates on the board), but others (including me) welcome the opportunity to serve less-fortunate Hoosiers.
There are many efforts by government to serve and help this community, and ILADD certainly interacts with and complements government programs. But our goal is to help adults with intellectual or developmental disabilities move toward independent living as a volunteer association, in the classic de Tocqueville style.
So far, we've raised a little less than $500,000 and have a seven-acre property for instruction and social activities, including a large pole barn. We have one part-time employee and are actively searching for a full-time executive director.
While we seek a 15- to 20-acre site suitable to build perhaps 40 smaller homes in a neighborhood for both disabled and non-disabled adults, ILADD is offering many activities for the more than 70 adults with IDD that it serves, such as a book club, a hiking club, independent-living-skills classes and game nights. We also participate in community service projects and provide social outings.
Another way ILADD serves this community is providing information on how to care for adults with IDD when parents are unavailable. We have conducted several seminars that are available on YouTube through our website, iladdinc.org. Some of our state's top program authorities are featured in these videos.
In doing this, we hope to build a community-based model to help adults with IDD move toward independent living that can be replicated elsewhere.
We estimate there are perhaps 160,000 Hoosiers with IDD—with 120,000, or 75%, age 21 or younger. To no surprise, almost two-thirds (64%) currently live with family. About 10% live on their own now, and the balance is in other housing settings.
So, the need is great, and the demographics of this population suggest housing needs will only grow for those able to live independently, which often means they can also work full time or nearly full time to help support themselves.
We welcome your support and engagement, especially if you know of or help care for an IDD adult. Our website provides several opportunities to connect or volunteer.
We also welcome additional financial support and currently have a $30,000 match grant from the Community Foundation of Boone County (if we raise $30,000, it is matched dollar-for-dollar up to $30,000).
Perhaps you or someone you know might want to learn more about serving. Again, the website is the best way to take the next step.
Then you, too, can join in the long line of communitarians who have been making America more civil since our founding.•
__________
Smith is chairman of the Indiana Family Institute and author of "Deicide: Why Eliminating The Deity is Destroying America." Send comments to ibjedit@ibj.com.

Click here for more Forefront columns.
Please enable JavaScript to view this content.