Should Indiana adopt Texas-syle abortion regulations?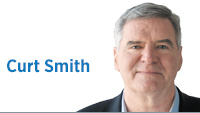 The Texas heartbeat bill is sound public policy worthy of Indiana's emulation.
Beyond sparking lawsuits surrounding its novel—if not unique—enforcement mechanism, the bill has achieved two significant goals. First and foremost, it has cut the number of abortions in Texas in half since becoming law. Second, it humanizes the child inside the mother's womb by focusing on a common trait we all share—a beating heart.
Indiana reported 7,756 abortions in 2020, up slightly from 2019. A law that cut that in half would be a dramatic step forward for the pro-life cause championed by wide majorities in both chambers of the Indiana General Assembly. Nearly 4,000 more souls per year would become Hoosiers under such a law.
If the Indiana General Assembly takes up a similar bill next year, there will be criticism from the usual suspects. But some pro-lifers also would likely criticize the bill as not going far enough. That's understandable, but to halve the number of abortions immediately while waiting for further U.S. Supreme Court action in a separate case from Mississippi would be progress.
Some say such interim steps betray the principles pro-lifers espouse. But prudence in politics often dictates incremental steps, forged in the compromises required under our system to win majorities and begin to change underlying policy.
That brings us to the second success of the Texas law. By choosing a simple standard to establish when abortions are banned, cardiac activity, at about six weeks of gestation, the law forces Americans to confront the humanity of the unborn child. It challenges the hard-core, pro-choice position that an abortion at any time is no different from clipping one's fingernails. It's just an exercise in getting rid of unwanted human tissue, after all. Well, fingernails do not have a heartbeat.
Of course, this is all caught up in a larger debate before the U.S. Supreme Court, but the Texas law has achieved these two important public-policy victories of reducing abortion and educating the public about the unborn child's innate human dignity. In so doing, the Texas law's remarkable outcome is that five justices on the Supreme Court are comfortable with abortion's being significantly curtailed in America's second-most-populous state, at least for a time, on the eve of its deliberation in a more sweeping abortion case.
That is prudence and patience, and our model is always Abraham Lincoln, who devoted his life to ending slavery. He took prudent, incremental steps, never betraying the principles, but always mindful of the reality of politics. He articulated this truth so well in an 1860 address in New York City when he said, famously, "Let us have faith that right makes might, and in that faith let us to the end dare to do our duty as we understand it."
The pro-life cause must continue to do our duty as we understand it—remain savvy yet strategic, principled yet pragmatic, as we continue to challenge America to its more noble nature by outlawing abortion. The Texas law admirably helps in this effort.•
__________
Smith is chairman of the Indiana Family Institute and author of "Deicide: Why Eliminating The Deity is Destroying America." Send comments to ibjedit@ibj.com.

Click here for more Forefront columns.
Please enable JavaScript to view this content.