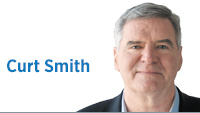 Properly understood, elections reveal far more than the next set of leaders and the policies they will pursue once in office. Elections shed light on cultural and political trends and help settle policy questions.
2022 will be no exception, and the first post-COVID national election may well have more lessons than most midterm elections.
Here are several quick takeaways to watch for on election night as the vote is tallied and we await the deeper insights gleaned from comparing full vote tallies with voter trends.
Indiana hosts one of the more interesting congressional races anywhere in the country in the matchup between Republican Jennifer-Ruth Green and Democrat Frank J. Mrvan. This race could well be an early indicator that the GOP is going to have a good night. If Green is ahead or close when the polls close in the northwestern part of the state at 6 p.m. Central Standard Time (7 p.m. Eastern time), it will signal that the Democrats are struggling.
That's because, for nearly 100 years, no Republican has represented Lake County and northwestern Indiana in the U.S. Congress. Green has run a solid campaign against the first-term incumbent and drawn considerable national attention and financial support. Full disclosure: I made a $300 contribution to Green's campaign in December.
If she leads in early returns or it is a close race, Democrats—not just in Indiana but across the nation—should brace for a shellacking.
Another Indiana race to watch is the secretary of state contest. Republican Diego Morales faces Democrat Destiny Wells and Libertarian Jeff Maurer. Morales has had several missteps since winning the nomination in June, but the overwhelming GOP advantage in the state should carry the day for Morales. If he is struggling after the polls close at 6 p.m. Eastern time across most of Indiana, that means Democrats have a new energy in Indiana politics.
As the results roll in from Indiana and beyond on election night, and exit poll results are released, a fascinating question will be the level of Hispanic support for the GOP. President Trump ran better among Hispanics in 2020 than did most Republicans, and if that trend grows, Democrats will need to reassess many of their positions. Hispanic/Latino Americans are now the largest minority block, at 18.9% of the population. Blacks constitute 12.6% of the nation.
Many Republicans believe issues like COVID-related school lockdowns, defunding the police and lax immigration enforcement are moving Hispanic voters their way. This is on top of the larger economic issues like inflation and energy independence that work to Republican advantage. Finally, watch the U.S. Senate races across the country for early indications of whether President Joe Biden will seek a second term in 2024. If the polls are correct, and they have been wrong the last two elections, the GOP will add perhaps three seats. This, combined with a more likely change of leadership in the U.S. House, would freeze policy initiatives out of the White House. It would also clip the Biden administration's capacity to make more ideological appointments, especially to the federal courts. A deep loss on election night by his party could well persuade the president his best path is to serve a single term. Whatever the voters' verdict, for the health of the nation, let us hope and pray outcomes are clear, losing candidates accept the voters' judgment, and winners and losers alike demonstrate the grace and comity essential to recapturing the successful election ethos of yesteryear.
We are fortunate in the Hoosier state that polls close early, and we have a good record of clean, clear election results. In addition to foreshadowing national electoral trends, Indiana could also lead in reclaiming the decorum responsible citizenship requires.•
__________
Smith is chairman of the Indiana Family Institute and author of "Deicide: Why Eliminating The Deity is Destroying America." Send comments to ibjedit@ibj.com.

Click here for more Forefront columns.
Please enable JavaScript to view this content.