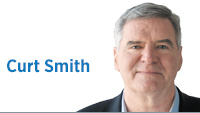 This year's session of the Indiana General Assembly holds more potential for major legislation than most short (non-budget-writing) session years. Topics range from tax cuts to protecting public health and personal freedom in the pandemic to preventing children from irrevocably damaging their health in sex-change procedures.
Such a list suggests the 60 days the legislators will meet will be busy and go fast, setting up the set of issues most candidates will campaign on in November.
Front and center is a tax cut, a favorite topic for Republicans who enjoy strong majorities in both chambers. The economy has been resilient during the pandemic, with the stimulus money from Washington, D.C., just adding icing to the cake. Tax revenue is more than 10% above projections from just April, when the current budget was passed. This economy has triggered an automatic $125 tax refund per each income taxpayer, but that leaves more than $1 billion for further cuts or projects.
Expect a debate over how Indiana could invest in a couple of key initiatives versus general tax cuts, but the prediction here is that the Legislature will opt to cut taxes at least $1 billion.
Another major issue will be protecting personal freedom and public health in the pandemic. The Republican majority has shown an interest in further limiting government mandates and employer requirements to get vaccinated, wear masks or other steps.
With the omicron variant moving so fast, it might be hard for legislators to take timely action. The virus may well shift to endemic status—like the flu—after this wave runs its course. Improving treatments for those infected, milder symptoms with this new version, and quicker recovery times might mitigate the pressure legislators are feeling to act. But expect action erring on the side of personal freedom.
Two initiatives will spark debate on sex change. The first is limiting males transitioning to females from participating in women's sports. There will be lots of heated discussion, but in the end, look for Hoosier lawmakers to protect the gains for women under federal laws so that transitioned women are not reducing opportunities for biological women.
A more challenging set of issues comes from the medical community's efforts to aid in sex change. While data is scarce, Riley Hospital for Children alone said it has assisted with 500 or so cases in the past five years. So, we can speculate there are hundreds more such examples around Indiana.
Three medical interventions that will be targeted for banning for minors are prescribing puberty blockers (which delay or even block the onset of sex-specific characteristics), administering cross-sex hormone therapies, and performing surgeries to alter or eliminate sex-specific anatomy. As the extent and irreversible nature of these practices become known, look for the Legislature to ban them for minors—if not this year, then next.
Legislators are also likely to defund school programs that teach racist interpretations of history, sociology and more. Known under the umbrella of "critical race theory," Hoosier policymakers will stop school systems from teaching that one race has continually subjugated another since the year 1619.
Another debate in the forefront is proactive pro-life policies Indiana could enact in case abortion policy is changed by the U.S. Supreme Court. Look for pro-lifers to have a vigorous debate among themselves, but it is possible a majority of legislators will be persuaded Indiana can put a set of laws in place prospectively, so a special session would not be necessary if the Supreme Court rescinds or significantly revises abortion policy in June.
Altogether, this session is headed to a consequential, significant time of policymaking by Hoosier solons.•
__________
Smith is chairman of the Indiana Family Institute and author of "Deicide: Why Eliminating The Deity is Destroying America." 

Click here for more Forefront columns.
Please enable JavaScript to view this content.