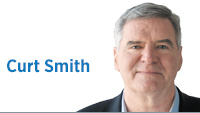 The elimination of terrorist chief Ayman al-Zawahiri in a drone strike in Afghanistan shows the patience and persistence of America in the war on terror. But it also underscores that these terrorists are fighting a long war, too, and one with a major economic component.
In addition to the obvious costs of death and destruction caused by terrorists, the indirect costs include what economists call transaction costs.
We spent $2 trillion responding to the 9/11 attacks in Iraq and Afghanistan, but as a society, we have spent trillions more on enhanced security and lost productivity since terrorism became a true risk in America in the 1970s.
Air travel is the obvious example, but the costs of terrorism are now so infused in economic activity that it is hard to recognize them.
It helps to identify these economic consequences by looking at a simple example.
Suppose you have a fertile yard in rural Indiana and you plant a vegetable garden to make some extra income. Again, to keep it simple, you grow just tomatoes, planting seeds and letting the soil, sun and rain do the rest. Soon, you have a bumper crop of wonderful red tomatoes, and you put out a sign letting passing motorists know they can buy a tomato for $1 each. Setting aside the costs of the seed, the sign, your time, the value of the land and the like, which are costs of production, how much does it cost you to collect that next dollar?
Well, in most places, it would cost nothing. Honest Hoosiers would leave a dollar and take a tomato, maybe even leaving a thank you note or a tip. Indiana does not tax food sales, so you do not have to collect sales tax. The feds and the state tax income, so there would be transaction costs there.
But otherwise, the sun, the soil and the seed brought you extra income while you did other things or nothing.
Now add the terrorism tax to the transaction costs.
At a minimum, you'll need a good security guard to prevent the theft or destruction of your tomato stand or other harms, such as the tomatoes being thrown through your home's windows or used to pelt your pets, cars or worse.
And because you employ the security guard, you might be responsible for payroll taxes and other costs if they qualify as an employee. It would not be hard to quickly climb above $20 per hour for a well-trained, perhaps armed guard to make sure you can sell tomatoes. That's lot a of tomatoes.
Now add that you must confirm that each customer is a verified citizen able to buy tomatoes. Maybe the security guard could check IDs, but maybe not. Now perhaps you need a clerk to verify IDs and possibly create a record of transactions to provide verification.
With such burdens, you might raise the price of your tomatoes, you might shut down your stand, or you might try to undertake these tasks personally. In the latter case, a transaction cost would be lost leisure time while you make the tomato stand work.
Multiply such costs across myriad industries and endeavors, and you see why academic economists such as Walter Enders of the University of Alabama and Todd Sandler of the University of Southern California conclude the 9/11 attacks that al-Zawahiri helped mastermind alone cost the American economy $100 billion in direct and indirect costs.
The terrorism tax continues every time you conduct a financial transaction, buy an airline ticket or fill your gas tank. And taking out al-Zawahiri, as justified as it was, does not lessen those costs.•
__________
Smith is chairman of the Indiana Family Institute and author of "Deicide: Why Eliminating The Deity is Destroying America." Send comments to ibjedit@ibj.com.

Click here for more Forefront columns.
Please enable JavaScript to view this content.