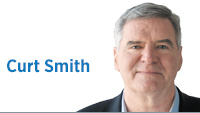 Like so many individuals and institutions in these difficult times, the conservative protestant church is going through a period of deep introspection and reflection. The deliberations, however, are less about theological conflicts than a recognition of a culture increasingly hostile to Christian faith.
One view suggests evangelicals (a loose term used for theologically conservative, Bible-believing Christians) are still working through their support of former President Donald Trump. Serious thinkers and authors in this camp such as David French and Mike Gerson hold this view.
Still others believe the consequence of poorly acknowledged sexual impropriety, especially in the denomination known as Southern Baptists, is stirring the reflections.
Divergent and largely irreconcilable views on issues as diverse as global warming, immigration and social justice also underscore division, fracture and separation. While such splits on political or public-policy issues are familiar to church historians, the disagreements add to the introspective mood.
Meanwhile, polling shows our fellow non-Christian citizens are less tolerant of us—catch this—because they think we are less tolerant. In February, the Pew Research Center found about 20% of evangelicals report being harassed online for their faith views. This was up—though not dramatically—since the prior poll on this topic in 2017.
In America, such conflict inevitably leads to lawsuits. A recent string of cases strengthened religious liberty, with several notable U.S. Supreme Court rulings on disparate treatment of faith communities during the pandemic. Supreme Court Justice Neil Gorsuch's beatdown of Gov. Andrew Cuomo in Roman Catholic Diocese of New York v. Gov. Andrew Cuomo is required reading for any interested observer of church-state relations.
These cases confirm, at least for evangelicals, that the top three benefits of supporting Trump are sitting on the U.S. Supreme Court today. The next best 200 reasons Trump's presidency was good for the church sit on federal appellate and trial courts.
Against this backdrop, a thoughtful article analyzing these developments in the life of the church was penned by Skyler Flowers of Mere Orthodoxy at mereorthodoxy.com.
Flowers sorts current and former Christians into six categories, ranging from neo-fundamentalist evangelical (high view of Bible, high view of church) to de-churched and de-converted (no engagement with the Bible as authoritative nor fellowship with believers).
After an insightful analysis, the author states that churches today can, at best, serve two of the six categories.
Such analysis points to a growing belief among church historians and church growth experts that the mega-church of today will struggle to maintain large numbers because of the growing difficulty of serving such disparate groups under one roof.
Still, while the evangelical church is struggling in some ways, should cultural hostility continue to grow, what these groups share theologically and culturally might come into greater focus rather than what separates them.
Believers might struggle to come up with a common strategy to serve the poor or victimized in their communities, but they can and will band together to make sure religious liberty, free speech and free association remain the norm in America. That can and must be the mission of every citizen, not just those who follow Christianity. And that is sound theology.•
__________
Smith is chairman of the Indiana Family Institute and author of "Deicide: Why Eliminating The Deity is Destroying America." Send comments to ibjedit@ibj.com.

Click here for more Forefront columns.
Please enable JavaScript to view this content.