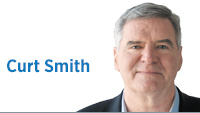 Whether by design or the search for consensus, the Indiana General Assembly completed its work last month in a way that should strengthen the coalition delivering Republican supermajorities.
Among its many accomplishments are policy wins for fiscal conservatives, education reformers and social conservatives.
Under the able leadership of rookie House Ways and Means Committee Chair Jeff Thompson, the House produced a solid budget that once again delivered tax cuts amid growing state revenue. Lawmakers agreed to accelerate already legislated income-tax rate cuts. While not large, the cuts continue the trend and make the conversation to eliminate all income taxes over time more realistic.
While most Hoosiers will not notice a major change in their paycheck, a downward trend on tax rates in a time of inflation is good policy and good politics. This keeps economic conservatives, including small-business owners, in the GOP camp.
That same budget boosted funds for vouchers, allowing nearly all Hoosier families the opportunity to select education options beyond traditional local public schools. A last-minute effort also boosted spending for the traditional schools in a rare pushback by rank-and-file legislators against the leadership-driven assembly. Thompson summarized the situation succinctly when the dust settled: Public schools educate 90% of Hoosier K-12 students and will receive 91% of the funding.
Education reformers, from home-school hippies to Libertarian CEOs to evangelicals, applauded the voucher expansion, as well as many Hoosier parents looking for the best possible fit for their post-COVID kids' education. Locking in this less ideological strand of the GOP coalition portends future electoral success.
Social conservatives enjoyed several policy advances. Most notably was the "Help, not Harm" bill banning puberty blockers and top or bottom surgeries for minors transitioning from one gender to the other.
But most fascinating to this columnist was the defunding of the Indiana University Kinsey Institute. All the measure did was state that no public dollars shall be used to fund the sex research institute's activities or facilities. It is not a ban on the research nor an attempt at censorship. It merely states public tax dollars are no longer to be invested in this endeavor.
You do not have to decide if its founder, Alfred Kinsey, is an expert or a pervert to agree the controversial work of the center does not enjoy broad public support. Hollywood weighed in when it lionized Kinsey in a full-length movie. But social conservatives' views were vindicated when Kinsey's initial research had to be retracted and shoddy research methods acknowledged. That stalemate stood for decades until this unexpected policy win for social conservatives.
IU will argue academic freedom, as it should, but the vote was no more impactful than if the Legislature decided an alarming artificial intelligence project at the school raised troubling ethical concerns and should no longer receive taxpayer dollars. IU, my undergraduate alma mater, has ample funds to support the institute's future work if its unique constituencies do not step up.
This action also puts our state's fine higher education system on notice that public support requires, well, public support.
These policy developments, largely stewarded by Thompson and House Speaker Todd Huston, suggest a growing influence for the center-right coalition of tax-cutters, social conservatives and education reformers. In Indiana, this trumps the left's approach of growing government, doubling-down on public education, and deferring to university elites.•
__________
Smith is chairman of the Indiana Family Institute and author of "Deicide: Why Eliminating The Deity is Destroying America." Send comments to ibjedit@ibj.com.

Click here for more Forefront columns.
Please enable JavaScript to view this content.