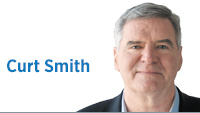 The slim majority of fractious Republicans in the U.S. House of Representatives was on full display during the dramatic 15 rounds of voting required to elect a new speaker. But rather than reveal an impossible legislative environment for the next two years, as many commentators forecast, the spectacle shows a way forward for consequential leadership.
This resolute, determined group demonstrated it is prepared to enter high-stakes negotiations with no fear of the pundit class questioning its motives.
Accordingly, to be successful in advancing meaningful legislation and educating the nation about its view of our challenges and its preferred solutions, this center-right body must define a limited but still compelling set of policy proposals. Then it cannot relent.
On this score, the new House leadership has already scored a modest victory. The chamber voted 365-65 not long after the marathon voting sessions to create a select committee to study U.S.-China relations. Only 65 of the 212 Democrats voted against the proposal, a rare bipartisan tally early in the life of the new Congress.
A select committee reports no legislation, per se, for the full House to consider. Rather, it is a repository of expertise and insight about a topic or need. Its mandate is typically educating its fellow members of Congress and the broader public. Such limited, modest goals must be vigorously espoused and rigorously pursued to prevail. Time will tell, but this beginning shows the perspective and patience required to govern.
In a similar vein, below is such a circumspect but significant sample agenda Republicans could pursue to set the stage for the presidential election and for growing their majority in November 2024.
Energy. Expanding domestic energy production to battle inflation, grow our economy and enhance the security of the West in light of Russian aggression in Ukraine is a fruitful focus. Environmental interests are loath to compromise, so legislators on the left will find it hard to follow the GOP but difficult to deny this economic and national security imperative.
Spending. The 20 or so Republican holdouts demanded significant process reform and concessions around federal spending. In normal times, the House has the greater say in spending under our Constitution. That distinctive was completely surrendered by former Speaker Nancy Pelosi, D-San Francisco, who jammed though massive spending bills often originating from the Senate.
Not so under the new team. This will lead to brinksmanship on the so-called debt ceiling bill (authority to borrow money by the Treasury) and appropriation bills. Markets will swoon and experts will complain. But if the GOP checks spending, even modestly, there will be an electoral and economic reward.
Law and order. Here again, the left is out of step with the broader public. Americans back the police, want safe communities and believe we can police the police without riots and wholesale capitulation to the criminal class. Support for law enforcement, barriers to bail reform, and closing our porous borders to the drug cartels is a winning effort for the new House majority.
The greatness of America is in her people and our Constitutional system that fosters human flourishing, not in wisdom from Washington policymakers. On this, perhaps the new House might receive some encouragement from the federal judiciary, our third branch of government. The courts are increasingly backing individual freedom and state initiatives, not the bureaucracy and permanent government in Washington.
The next few months are filled with promise and peril for both the nation and the nascent conservative House majority. But if it works hard to do a few simple yet significant things well, American voters will have an even sharper contrast when casting votes in 2024.•
____________
Smith is chairman of the Indiana Family Institute and author of "Deicide: Why Eliminating The Deity is Destroying America." Send comments to ibjedit@ibj.com.

Click here for more Forefront columns.
Please enable JavaScript to view this content.