If elected, what will you do to reduce violent crime in Indianapolis?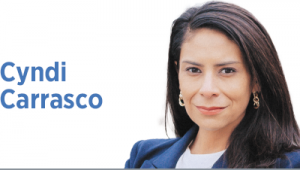 Marion County is facing a public-safety crisis. We're experiencing years of record homicides, non-fatal shootings and other violent crime in every corner of our county.
As of this writing, over 150 homicides have occurred in Indianapolis this year alone, including four homicides resulting from 13 different shootings over Labor Day weekend. And it's heartbreaking to think about, but at least 76 children have been victims of shootings in Marion County this year, 11 of whom have been killed.
This is unacceptable. This violence cannot become the norm, and we cannot become numb to it. Indianapolis is becoming like Chicago, San Francisco and Detroit, and we must change our course. We deserve better.
I'm running for Marion County prosecutor because, when I chose to make Indianapolis my home nearly two decades ago, it was a thriving city of growth and opportunity. My husband and I chose to make this city our forever home—the city where we're raising our young daughter. This isn't the same city we chose, and something has to be done.
The county prosecutor sets the tone for the criminal justice system, and the prosecutor bears a heavy amount of responsibility for how crime is handled under his or her watch. At a time when the house is on fire, our current prosecutor, Ryan Mears, is worried about the color of the drapes. And while I'm not saying the drapes are not important, we must triage and prioritize our most critical needs first.
People are literally dying, and we must immediately address violent crime as our top priority. Mentoring programs and other social causes to help our communities are important, too, and cannot be forgotten, but we must address our immediate and most severe problems first and foremost—and that means ending the revolving door of crime.
As your Marion County prosecutor, I will immediately get to work to tackle our crime epidemic using a four-front approach—prevention, organization, accountability and partnerships.
We must use crime-prevention tools, including our existing Red Flag laws, maximizing the use of problem-solving courts and supporting anti-violence initiatives.
We must reorganize the Prosecutor's Office in a way that focuses on attracting, training and retaining experienced deputy prosecutors, while giving them a competitive wage and adequate support. This will allow us to effectively prosecute criminals, support victims, and address the current case backlog.
We must hold criminals accountable for their actions, and this is not a one-size-fits-all approach. Accountability varies based on the individual and the crime and could mean anything from incarceration to enrollment in treatment programs and a path to a better life. The bottom line is, violent crime is out of control, and it must end.
And we must do all of this with partnerships. From partnering with law enforcement, to faith-based organizations and other community groups, we cannot tackle our public-safety crisis alone. As your Marion County prosecutor, I will work hand-in-hand with public-safety stakeholders to make Marion County safe again.•
__________
Carrasco is the Republican candidate for Marion County prosecutor. She served as an aide to Gov. Eric Holcomb as well as Indiana inspector general. Send comments to ibjedit@ibj.com..

Click here for more Forefront columns.
Please enable JavaScript to view this content.