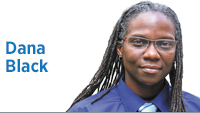 Goodness gracious! Somebody needs to explain just how much more tax money elected Indiana Republicans will waste on court costs this year!
Is this a new type of grift going on with the GOP—engaging in a game of, "Who can rack up the largest amount of attorney fees?" While Republicans defend tort reforms limiting the ability of victims to bring lawsuits against corporations when they have been harmed in civil cases, i.e. not holding business liable for not protecting workers against COVID-19, they seem content with taking up any empty court space left behind.
Let's start with our state's typical offenders in wasting tax money on litigation, the Indiana General Assembly. When it comes to women's reproductive rights, you can always count on the Republican supermajority to craft a bill that will eventually see the inside of a courtroom.
This year, it's House Bill 1577, a bill signed into law that would require doctors to share with women undergoing drug-induced abortions a scientifically questionable treatment option. During the public discussion, Dr. Caroline Rouse, a member of the obstetrics and gynecology faculty at Indiana University, testified the bill would force doctors to provide "false and misleading information" to their patients. That was not enough for Republicans; they pushed the bill through, anyway.
In June, a federal judge blocked the bill. U.S. District Judge James Patrick Dietrick ruled that abortion-rights groups had a "reasonable likelihood" of proving that the requirement would violate the free-speech rights of abortion providers. He continued by suggesting the state had not proven how effective the reversal option is.
Next, as Hoosiers were trying to take inventory of their lives and reevaluate what is important to their families (e.g., affordable child care during a pandemic), some employers refuse to pay livable wages and are unwilling to recognize the changing labor market. As these market changes continue, business owners should evaluate how to adjust their business model to compete.
Instead, they promptly blamed their staffing shortages, in an environment with a 4% unemployment rate, on the extra $300 in federal unemployment benefits. The governor, in hearing their concerns, announced he would end the expanded unemployment aid, completely ignoring struggling families.
A judge has now blocked that. Marion Superior Court Judge John Hanley ruled Indiana must continue the expanded payments until a lawsuit on the matter is settled, stating "a preponderance of evidence suggests cutting off payments could violate state law as well as cause hardship." As is true to form, Gov. Holcomb plans to appeal.
Finally, just in case those two money-sucking litigations weren't enough to drain state coffers, the Republicans are engaging in a litigation civil war. The executive branch wants to sue the legislative branch over House Bill 1123, which limits the governor's emergency powers.
However, before that could happen, Attorney General Todd Rokita inserted himself in the debate to argue that "Indiana law vests the attorney general alone with the authority to determine the state's position on legal questions … ."
Again, a judge dismissed that claim, saying the AG "cannot unilaterally block constitutionally created officers" with "an absurd result that could not have been intended by either the drafters of Indiana's Constitution or the General Assembly … ."
No worries, this clears the path for Holcomb's suit to be heard in November.
Who in the GOP is looking out for the people? Instead of working on ideas and solutions to improve the lives of Hoosiers, the Indiana Republican Party would rather just take us to court.•

Click here for more Forefront columns.
Please enable JavaScript to view this content.