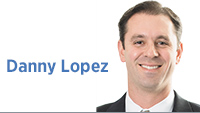 More often than not, it's what the General Assembly doesn't do, rather than what it does, that has the biggest impact on Hoosier families. Unfortunately, the General Assembly missed a big opportunity this session to reinforce the state's commitment to improving prenatal health and ensuring working women do not have to choose between keeping a job and having a healthy pregnancy. That's just what Senate Bill 342 would have done in clarifying for Indiana businesses the reasonable accommodations—a concept already very clearly defined in law—they must make for pregnant women in our workforce.
Gov. Eric Holcomb identified this concept as a priority during last month's State of the State address, part of his administration's promise to move Indiana's infant mortality rate from seventh worst in the nation to the very best in the Midwest by the end of his second term. This important step, a measure already enacted by 27 other states and signed into law by governors from both parties, sought to build upon the governor's previous effort to expand parental leave and increase access to prenatal care for women in Indiana's lowest-income zip codes. In a state where infant mortality and overall public health represent blemishes on an otherwise stellar report card, the governor has been spot on in focusing the full weight of the administration on these issues so critical to our working families.
It is sad, then, that the Indiana Senate has opted to prioritize the grumblings of business lobbyists over the infant and maternal health benefits that an effort of this sort will provide. It is important to note that the legislation, authored by Republican Sen. Ron Alting, enjoyed support from many individual businesses and business owners, folks who understand how such reasonable accommodations can lower medical expenses, prevent costly litigation before it starts, reduce employee turnover, and improve overall productivity for their organizations.
Healthy mothers have healthy babies, which keeps health care costs for employers under control in a state where such costs on businesses have risen sharply compared to our neighbors. Moreover, as Indiana businesses continue to grapple with high turnover rates, employers of all sizes understand that investments in their workforce and healthy, welcoming work environments are benefits that turn quality workers into loyal ones.
Important, too, is the fact that the proposal would have exempted roughly 90,000 Hoosier small businesses with fewer than 15 employees and protected job creators from undue hardship. Those protections were naturally central to Gov. Holcomb's proposal. Indeed, no governor in our history has more intensely focused on preserving a pro-business climate that facilitates high-wage job growth and empowers small and medium-sized businesses to thrive.
But above all else, the governor is unabashedly about, as he calls it, "putting people first." His efforts to offset worker training costs and make education affordable for every Hoosier, address our crippling drug issues, and help more incarcerated individuals find meaningful career pathways demonstrate as much, and the goal of increasing protections for working mothers and improving infant health is, as well. After all, 60% of Hoosier women over 16 are in our workforce, and moving the needle on our dreadful infant health rates, a key initiative for a state as fervently pro-life as we are, means a little joint sacrifice.
Asking larger businesses to make basic accommodations for healthier Hoosier babies and their working mothers is not unreasonable, and perhaps the associations expending resources to kill the legislation could instead focus their energies on helping their members find simple ways to comply.•
__________
Lopez is senior vice president and chief of staff at Strada Education Network. He previously served as Gov. Eric Holcomb's deputy chief of staff and chairman of the Governor's Workforce Cabinet.Send comments to ibjedit@ibj.com.

Click here for more Forefront columns.
Please enable JavaScript to view this content.