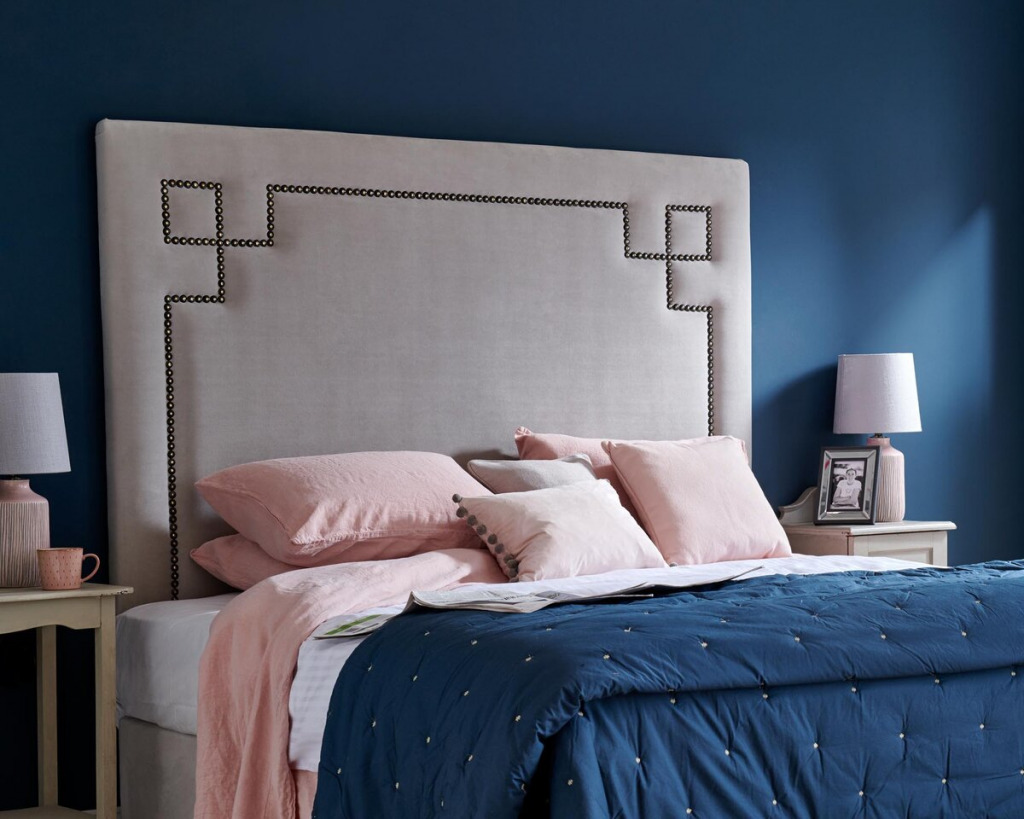 Home has never been at the forefront the way it is now. Lockdowns and quarantines have impacted young and old alike, and this has caused every imperfection in your dwellings to raise its head like an ugly pimple. One of the areas prone to need some help is your bedroom.
Let's aim straight for the head. Change your headboard. Almost any headboard can be revamped with either paint or fabric. If your current headboard is mainly made out of wood or metal, paint is your first go-to solution. Painting your headboard a new color is a super quick fix. This change can be done in less than an hour—just make sure to mask or lay paper down around the headboard so as to not paint the floor or other components of the bed. Alternatively, fabric, batting material and a staple or hot glue gun will help you transform your headboard, which is the focal point of your furniture in the bedroom.
I'm always an advocate for changing the color of a room, in this case, a bedroom. If this sounds too challenging, just try painting the wall that the bed is positioned against. For example, let's say your room is a neutral, inoffensive shade of ivory; you can paint a contrasting color on one wall, and voila, you are done. For those willing to take a chance and experiment, you may accent the wall with white paint in a freehand pattern—or go the opposite way, blue tape in hand, and paint distinctive shapes and geometric patterns in a dark paint color for contrast.
Shall I even mention wallpaper? Today, there are collections of peel-and-stick removable wallpaper. The beauty of using this product is that once you're tired of it, you can either remove it and replace it with another pattern or use the wallcovering in another location. This just requires patience and some crafting skills.
Changing the lighting in your bedroom can also make a substantial change; it can even make the colors of your walls seem different. Lighting is the one trick most used in theatrical performance because it can create the illusion of a new appearance at minimal cost and at the flick of a switch. You can also add a dimmer to the mix. The ability to dim the lights can create a sense of intimacy and may be an added benefit to addressing your bedroom issue — the lighting, that is.
For many, bedrooms have become the center of the home. Many activities besides sleep and, well, you know what else, take place inside those four walls. Some are using their bedrooms as gyms, beauty spas and ad hoc offices. Outfitting your bedrooms for all these activities is essential. Special occasions are often celebrated with breakfast in bed and, on other occasions, dinner in bed. Luxuriate in your bedroom. After all, you are worth it. The time is now.
Joseph Pubillones is the owner of Joseph Pubillones Interiors, an award-winning interior design firm based in Palm Beach, Florida.
Please enable JavaScript to view this content.