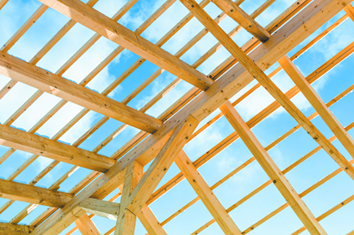 Despite steep increases in the cost of construction materials, demand for new homes continued to escalate in central Indiana in April, the Builders Association of Greater Indianapolis said Thursday.
Builders in the nine-county Indianapolis area filed an impressive 992 single-family building permits during the month, up 53% from April 2020, when 647 permits were filed.
The last time filings were so high in April was in 2005, when 1,268 permits were recorded.
So far this year, 3,709 permits have been filed in the area, up 49% over the first four months of 2020.
To put that in perspective, more filings have already been filed in the first third of this year than in all of 2011.
Filings in central Indiana have risen on a year-over-year basis in 16 of the past 17 months.
The heavy demand comes despite soaring lumber prices and snarled supply chains that have made it difficult to get products to complete new homes.
The rising cost of lumber alone over the past year has added $35,872 to the price of an average single-family home, according to the National Association of Home Builders. The organization said lumber prices, on average, rose 250% from April 2020 to April 2021.
Robert Dietz, chief economist for the NAHB, said aggregate residential construction material costs are up 12% year-over-year and are rising.
"Record low interest rates continue to drive demand for new homes in our market," BAGI CEO Steve Lains said in written remarks. "As supply and labor costs increase, and materials and lots remain in short supply, these interest rates have been the equalizer to offset increases in home prices."
County numbers
– Marion County was the only area county to see a year-over-year decline in permit filings in April, with filings falling 27%, to 115.
– New-home hotbed Hamilton County saw 331 filings last month, a whopping year-over-year increase of 99%.
– Hendricks County's numbers were up 70% in April, to 143.
– Hancock County saw permits jump 60%, to 131.
– Johnson County saw a 18% increase in filings last month, to 87.
– Filings were up 66% in Boone County, to 63.
– Madison County filings increased 126%, to 61.
– Morgan County filings climbed from 15 to 38.
– Filings rose from three to 23 in Shelby County.
Please enable JavaScript to view this content.