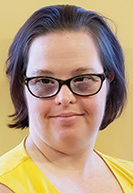 Katie Shaw has a vision for her future: children and a husband in a house of her own, plus a guest bedroom for when her parents visit.
Shaw is 36 and now works at a Kohl's in Carmel, though she's worked since graduating from high school. She lives with her parents. She has Down syndrome.
A planned housing development in Whitestown for people with intellectual and developmental disabilities—and those without—could give Shaw's dreams a boost.
"That's my goal: to own my own house and be able to pay for it myself," said Shaw, who's a board member for the not-for-profit Independent Living for Adults with Developmental/Intellectual Disabilities, known as ILADD. But first, to make the transition easier, Shaw plans to try apartment living.
For intellectually and physically disabled residents in the Indianapolis area, there are more housing options than ever—just not enough to meet demand.
Three such projects have opened this fall: Damar Village, just south of Indianapolis International Airport; Line Lofts Apartments, on the near-east side; and SouthPointe Village Apartments, in Fishers. More are on the way, like Crossbridge Pointe, ILADD's proposed Whitestown development.
All needed government or donor support to come to fruition, even though units fill up nearly as soon as they become available.
Nearly 250,000 disabled people live in the Indianapolis-Carmel-Anderson metropolitan area, according to the U.S. Census Bureau. That's 12% of the civilian noninstitutionalized population. About 40% live with cognitive disabilities and 50% with mobility impairments, while the remaining have difficulties with hearing, seeing, self-care or independent living.
It can be a challenge for some to afford a place to live.
In 2021, the maximum a disabled person can get in federal Supplemental Security Income is $794 monthly, or $9,530 annually. If the person works and earns money, nearly half of each paycheck's worth will be deducted from the benefits.
Meanwhile, area rent for a studio apartment will suck up about 85% of the SSI, according to the Technical Assistance Collaborative, an affordable-housing not-for-profit. Renting a one-bedroom will take 98%
"According to TAC's ongoing data analysis, there is no United States housing market in which a person living solely on Supplemental Security Income can afford a safe, decent apartment without rental assistance," the organization concludes on its website.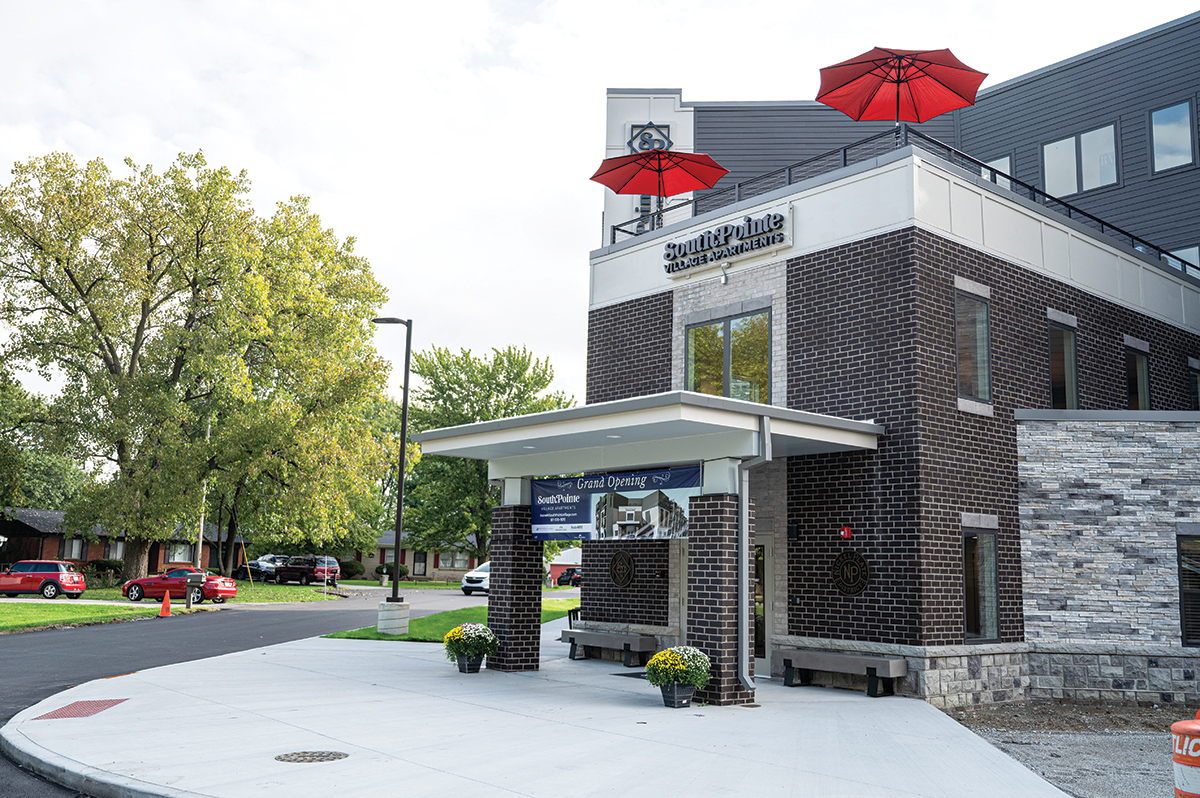 'Making a tiny dent'
For groups that manage to put together the financing for accessible, affordable projects, the waitlists grow long, and long before opening day.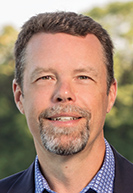 "The demand was huge," said Melanie Reusze, chief operating officer of affordable-housing developer RealAmerica Cos., which held a grand opening for its SouthPointe Village in Fishers on Oct. 8. The $13.7 million development hosts four different disability-support not-for-profits, and a quarter of its units are set aside for residents with disabilities. Rent for those units is capped at 30% of the area median income.
RealAmerica's market analysts had predicted the company would lease 14 to 16 units per month, said Development Vice President Jeff Ryan. At that rate, it would have taken about four months for the project to fill up. Instead, the 54 units RealAmerica pre-leased were full before the grand opening.
"I saw our market analyst at the Indiana Housing Conference a few weeks ago, and I told him, you know, 'You just really missed the absorption calculation that you had in here,'" Ryan said.
The eight units RealAmerica didn't pre-lease are expected to fill by the end of the year. The call list of interested potential tenants was over 400 people long, according to Reusze.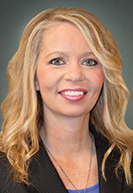 "We know we're just making a tiny dent in a really big problem," said Jenny Peters, chief strategy officer at Damar Services. The not-for-profit—which serves people of all ages who have developmental, behavioral and intellectual disabilities—held a grand opening for Damar Village on Sept. 13. Its first tenants moved in during August.
Twelve of the four-bedroom units were open as of Sept. 30, with room for 48 people, but Damar Village already has a waitlist. The next phase of the project will add 20 duplexes to house a total of 128 people. Rent is $300 per person, with round-the-clock caregiving for those who need it, mostly paid for through Medicaid.
"Our hope is that, through building this and creating a model, that other providers will get excited and be spurred on to join this movement with us, because we know we cannot manage it ourselves," Peters said. "We have way more than 128 adults with disabilities that need safe, quality housing."
Making financials work
Despite the waitlists, being able to offer rents affordable to disabled residents is typically a challenge.
Businesses often turn to government incentives to fill the funding gaps.
RealAmerica's $13.7 million South-Pointe Village was primarily funded through federal Low-Income Housing Tax Credits administered by the Indiana Housing and Community Development Authority.
So was TWG's Line Lofts Apartments, an affordable senior-living project with about 20% of units set aside for older adults with vision disabilities. Visually Impaired Preschool Services is the service provider at the complex, which celebrated its grand opening Sept. 7 and is already fully leased out.
"Credits are what makes the projects happen—otherwise, projects like this wouldn't get built," said John Sullivan, vice president of tax credit development at TWG.
Indiana was allocated nearly $19 million in credits in 2021, according to the IHCDA. The allocation is population-based, but typically enables support for 18 to 20 projects, wrote Marketing and Communications Director Lauren Houck in an email.
The housing authority sets aside 10% of the credits for affordable developments serving people with intellectual or developmental disabilities, according to its most recent Qualified Allocation Plan.
Sullivan said the credits allow developers to cut rents and finance construction. Projects built using them must maintain affordability for a minimum of just 15 years. The annual process is competitive.
"There are years in which we only have the allocation amount to fund a third of the projects that come to us for funding. 100% of those projects are impactful," said Sam Spergel, IHCDA's director of real estate strategic initiatives and engagement, at a Prosperity Indiana event in October.
"Those decisions become really difficult. We see point differentials of maybe half a point between one that gets funded and one that doesn't," Spergel said. IHCDA will grade proposals out of 144 possible points in 2022.
It took RealAmerica three application cycles to get its financing, according to Ryan.
"We've been working on this for about six or seven years now, to be able to have this come to fruition," he said. Fishers also demolished several single-family homes on the land, waived about $100,000 in development fees and shouldered some of the drainage to help RealAmerica cut costs.

In-kind kindness
Not-for-profits sometimes turn to their donor bases to make projects happen.
Damar Services is funding its $8 million project through a five-year capital campaign.
"It will be a mission project. We're planning to operate either at a deficit or break-even point, and fill the need back with philanthropy," Peters said.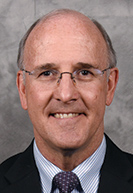 Crossbridge Pointe aims to get funding through similar means. ILADD envisions an affordable, mixed-use residential project with room for 40-60 adults with and without disabilities. And, instead of apartments, the residences will be houses.
ILADD President Tom Easterday said his team is working with property owners and developers to secure a land donation in the next three to six months. ILADD will then start its own capital campaign.
It's been an all-hands-on-deck endeavor. IUPUI interior design students created the initial architectural drawings as a class project, while ILADD's architect has done much of the work at no charge.
"With regards to the homes themselves, we're going to try and keep the cost down as much as we possibly can, so we're already starting to line up vendors that have indicated they might do in-kind materials," Easterday said.
And while families with the means can eventually purchase their own houses, Easterday said he hopes donors could buy some as well and donate them back.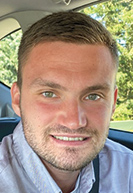 "We want a neighborhood that … provides people with intellectual and developmental disabilities the same opportunities as everyone else," he said. "We want to get them integrated into society, [and] help them be able to work in the community."
"I can learn a lot about myself," said Alec Hurtubise, an ILADD board member with autism. "Some things I can learn on my own and some things, I probably would need a little help, but … I think living on my own is going to be a perfect opportunity for me to face challenges, and for me to deal with those challenges, in the near future."
Not around forever
For disabled people and their families, affordable and accessible housing is a form of insurance.
"Lola has to go out and live as independently as she can," said Meredith Howell, VIPS Indiana's regional director, of her visually impaired 10-year-old. "If something happens to me, what happens to her? She can't just be uprooted from home and from the life that she knew. She has to be incorporated with the community."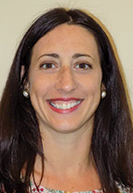 Parents, who often act as caregivers, worry about what will happen as they age.
"My husband and I kind of had our heads in the sand about, 'Oh, we're fine, we're fine.' And then, all of a sudden, we turned 60 and then 65, and it was like, 'We better be thinking about the future for her,'" said Patty Shaw, Katie Shaw's mother.
That concern is not uncommon. About 24% of Hoosiers older than 45 reported being a caregiver to a friend or family member in the U.S. Centers for Disease Control's Behavioral Risk Factor Surveillance System survey. Data was collected from 2015 to 2017.
And for seniors, accessible spaces can help prolong independence.
"Somebody that moves in when they're 60 years old might have a different living situation when they're 70 years old, and ideally, everybody will be able to live there as long as they want," said TWG's Sullivan of his firm's wheelchair-friendly senior-living development. "Folks that have visual impairments or aren't able to get up steps as easy as they once could, it doesn't mean they have to go to assisted living."
As developers and service providers launch more affordable, accessible options, some disability advocates see cause for optimism.
"This just makes me hopeful about her future," Howell said of Lola.•
Please enable JavaScript to view this content.