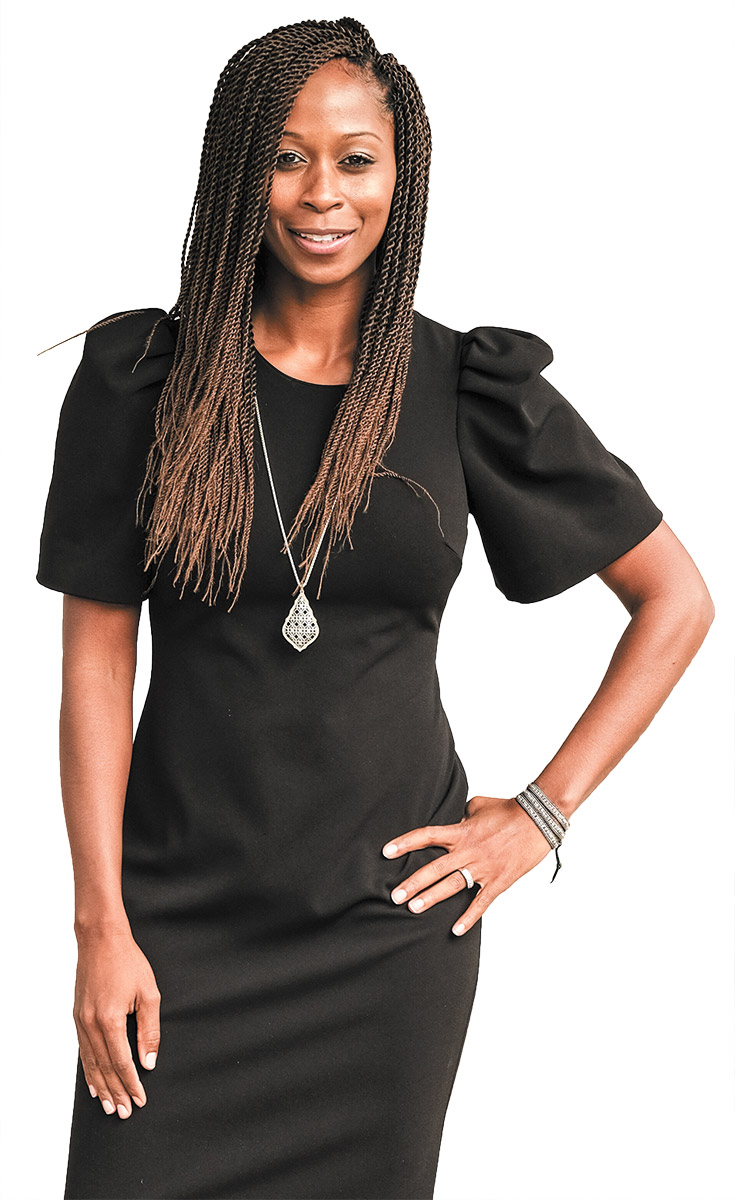 Jasmin Shaheed-Young, a former vice president for Keystone Group, wants to see students put first in Indianapolis education policies.
That's why the 36-year-old recently founded a not-for-profit education advocacy group called Raising Indianapolis Schools to Excellence, or RISE Indy. Even though her background is in Democratic politics, working as finance director for Rep. Andre Carson and the Marion County Democratic Party, Shaheed-Young says the organization will be nonpartisan.
Tell me about how RISE Indy got started.
I'm a mother of three children—7, 3 and 1 year old—and I've always felt like I would do anything as it relates to making sure my children have a really good education. … Quality of life is directly connected to our education system. And from a quality-of-life perspective, we can't be a world-class city if we have a failing education system. So, from a personal and professional standpoint, I felt it was time to really get off the sidelines and try to mobilize more folks around the issue of improving our education system.
What are some of your goals for RISE Indy?
We look at Carmel as an exemplary city. It's constantly on lists of a best place to live, and it's in large part due to the incredible education system that they have. People move to Carmel from Indianapolis because they feel like they can send their kids to school. We want to change that. We want everyone to feel like this is a choice for me to have my kids in a strong public education system.
How are you going to make an impact?
What RISE is well-positioned to do is serve as convener to bring all of these forces together to then push a policy forward.
We had a business listening session in July where we brought some of the largest businesses together to talk about what role they could play in this educational policy agenda, and what we were super encouraged by was the amount of folks who really wanted to do something.
They have these efforts and initiatives within their own individual companies, whether it's tutoring or mentorship programs, but those one-offs are only fixing and solving a small percentage of the problem. If we can come together as a larger group to say, "This is our larger need, this is our ask," we can actually start moving things forward as it relates to innovation in education policy.
When you talk about working with policymakers, what level of government are you referring to?
Our goal is to support policymakers at every level of government, from school board to City-County Council to mayor to Statehouse. … We want to ensure it's a priority at every level.
How do you plan to get stakeholders to see you as nonpartisan?
We've had to push hard against it, because naturally with our connections, it seems to be a Democratic organization, but we're focused on children. And anyone who is focused on a students-first agenda and looking at education from an equity lens, we will want to support.
How do you expect to be involved in the upcoming legislative session or 2020 elections?
It's going to be a short session in the Legislature, so I don't see us pushing toward any specific policies in this next session. I do see us being engaged in 2020, which is a school board election year.
Will you get involved with Statehouse races?
We wouldn't want to miss an opportunity to support a policymaker that truly understands the complexities of education, so we would definitely not rule that out.•
Please enable JavaScript to view this content.