What should Indiana do to lower health care costs?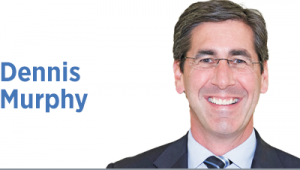 We can all agree that making health care more affordable results in better outcomes for patients. But the belief that we can tackle this problem solely by forcing hospitals to charge less is a dangerously oversimplified approach that will ill-serve patients, making it far more difficult for them to access care. Instead, we must cast a wider net. Indiana University Health is taking the lead with a holistic approach that will tackle the rootcauses of high health care costs.
IU Health has committed to align our pricing with national averages for commercial insurance by Jan. 1, 2025, generating more than $1 billion in savings to patients and payers. To date, IU Health is the only health system in the state to make that commitment. We will do so without compromising patient care and despite the headwinds from the COVID-19 pandemic that have raised the cost of care and diminished the ranks of health care workers.
While IU Health has led by reducing costs, hospital pricing is only one piece of the puzzle posed by the systemic problems that drive rising health care costs. Indiana faces larger challenges, with an abysmal ranking among the states for public health indicators such as obesity, smoking, and infant and maternal health, as well as drivers of chronic illness. They lead to sicker patients who require more care, resulting in higher costs.
To combat those issuesproblems, we must address Indiana's insufficient investment in public health. The state ranks 47th out of 50 states and the District of Columbia in public health funding, and research clearly connects that under-investment with higher rates of chronic illness.
Despite the underfunding in public health, IU Health remains committed to making Indiana one of the healthiest states. We recently made an unprecedented investment in public health, including $500 million for health-related community development, and doubling the size of the IU Health Community Impact Investment Fund to $200 million. We are also making significant investments in initiatives to address social determinants of health and health equity.
In addition to addressing the societal challenges that propel health care costs and outcomes, IU Health understands that truly bending the cost curve requires a long-term commitment to value-based care.
Unlike the fee-for-service model, the current national standard that pays providers per patient encounter, value-based care encourages providers to keep people from becoming sick through wellness education and healthy lifestyles, to intervene early when they do, and to offer alternative alternative-care venues that are more convenient and less expensive than hospitals. By focusing on outcomes rather than volume, we move the cost curve in the right direction.
Reducing health care costs for Hoosiers requires an all-in commitment from Indiana's providers, insurers, and policymakers. IU Health is proud to be at the leading edge of this effort, and we look forward to partnering with all parties to see it through.•
__________
Murphy is the president and CEO of IU Health.Send comments to ibjedit@ibj.com.

Click here for more Forefront columns.
Please enable JavaScript to view this content.