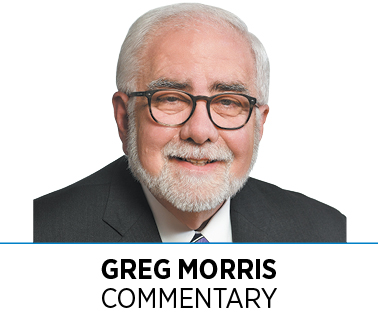 This week, I spoke with Marshawn Wolley and Tamara Cypress about equity matters in the Black community. Wolley is managing principal of Black Onyx Management and director of community engagement and strategic initiatives and a public affairs lecturer at the School of Public and Environment Affairs at IUPUI—and a contributing IBJ columnist. Cypress is corporate social responsibility consultant for Black Onyx and director of marketing and communications at the law firm Ice Miller.
Black Onyx is a management consultancy that specializes in diversity, equity and inclusion. It spearheads Indy Accom-pliceship and a companion initiative—Black Businesses Matter.
As a primer on these two programs, I recommend reading IBJ reporter Susan Orr's June 30 story, "New campaign aims to raise awareness, support for local Black businesses" on ibj.com. This column is an extension of Orr's story in that it provides just-released details about Indy Accompliceship.
The initiative has announced a plan of action, which will officially launch in September, calling on 100 area companies to join a corporate pledge and take actionable steps to bring equitable experiences to central Indiana.
Indy Accompliceship asks the following: "You made a statement to stand with the Black community—now what?"
As an individual, you want to do something impactful and you want your company to play a major role. But what does that look like?
If you're part of a small business, maybe your diversity-and-inclusion efforts are almost non-existent. If you're at a big company, maybe you've made progress but need help to take your actions to the next level. In either case, this program might be right for you. The goal is not to point fingers at what hasn't been done yet, but to help guide you to be successful and supported along your journey.
The program will explain the difference between an ally and an accomplice. Being an ally is good, but being an accomplice is better. The pledge has four parts—workplace, workforce, marketplace and community.
Workplace means ensuring a healthy environment for your employees. You actively provide opportunities for Black employees to be mentored, sponsored and promoted.
Workforce involves building a diverse talent pipeline. Your hiring practices and applicant pool attract and retain diverse talent.
Marketplace includes investing in supplier diversity and marketing your products and services to diverse clients and customers. Your dollars are reinvested in Black businesses and attract Black customers.
Community means being a good corporate citizen through leadership, money and time. You are active and present in the community.
Indy Accompliceship has four levels of membership investment, ranging from $500 to $5,000, depending on the size of the organization.
Key partners include the Indy Black Chamber, The Mid-States Minority Supplier Development Council, the Indianapolis Recorder newspaper, Indianapolis Urban League, Edna Martin Christian Center and Martindale Brightwood CDC. Also, the deputy mayor for economic development, Downtown Indy and Indy Chamber are early supporters of the plan and will host informational sessions, the first of which will take place over the next few weeks.
You can find out more at blackonyxmanagement.com or email csrconsultant@indyacomplishship.com. At press time, the Indy Accompliceship website was under construction.
As we all work to do our part to improve diversity, equity and inclusion in our community, you might want to check out Indy Accompliceship and reach out for more information.•
__________
Morris is publisher of IBJ. To comment, send email to gmorris@ibj.com.
Please enable JavaScript to view this content.