In one of the busiest maternity hospitals in Indiana, Dr. Caroline Rouse is bracing for the unknown.
Rouse, an obstetrician-gynecologist and medical director of maternity services at Riley Hospital for Children's maternity tower, has watched other states roll out sharp abortion restrictions since the U.S. Supreme Court removed constitutional protections for abortion last month.
Now, as the Indiana General Assembly prepares to convene Monday for a special session to consider new abortion-related legislation, Rouse is worried about possible criminal liability she and other physicians might face for providing abortions, even to save the life of the mother.
Many high-risk pregnancies, she said, are not black-and-white textbook cases but various shades of gray, where illness or death are possible outcomes for the mother, through hemorrhaging, risk of serious infection or other causes.
Those cases could place Indiana doctors in situations where they would worry about going to prison and losing their licenses if they end the pregnancies, Rouse said.
"I'd be very concerned that providers would be scared, honestly, to provide evidence-based medical care," she said, "… if very restrictive laws are put in place that would make it seem as though it would be illegal."
Abortions are now legal in Indiana up through 22 weeks of pregnancy, with certain exceptions afterward for medical emergencies. As of press time, the Republican-controlled Legislature had yet to say what the legislation will look like or how soon bills will be filed.
But on Wednesday, Senate Republican leaders presented a bill that would ban nearly all abortions except in cases of rape, incest and pregnancies that threaten the life of the mother.
Some doctors say the new restrictions could ban almost all abortions in Indiana, and any doctor who performed them, even under the narrow exceptions, would be watched closely and threatened with criminal prosecution and losing their licenses.
"I have no doubt that some of us will be targeted and prosecuted to the fullest extent of what they consider to be legal," said Dr. Katie McHugh, an obstetrician-gynecologist in Indianapolis and board member of Physicians for Reproductive Health, which supports abortion rights.
All eyes are on Indiana, which appears to be the first state to take up new abortion legislation since the U.S. Supreme Court's decision last month to overturn Roe v. Wade, the 1973 ruling that held the Constitution protected a woman's right to an abortion before the viability of the fetus outside the womb.
However, other states jumped in even before the Supreme Court handed down its decision. Over the last year, 13 states enacted so-called "trigger laws" banning abortions under most conditions—laws that automatically took effect once the Supreme Court ruled.
Now, medical groups say they plan to lobby the Legislature to get their viewpoint across.
The Indiana State Medical Association, which represents more than 9,000 Hoosier physicians and medical students, said it plans to provide policymakers "an accurate understanding of evidence-based medicine and to advocate for the preservation of the physician-patient relationship, the safeguarding of patients' physical and mental health, and the legal protection of physicians who follow evidence-based medicine and other overarching laws."
The American College of Obstetricians and Gynecologists said in a statement that abortion is an "essential component" of health care.
"ACOG strongly opposes any effort that impedes access to abortion care and interferes in the relationship between a person and their healthcare professional," the group said.
The American Medical Association said it was "deeply disturbed" by the Supreme Court's decision to overturn nearly a half century of precedent "protecting patients' right to critical reproductive health care."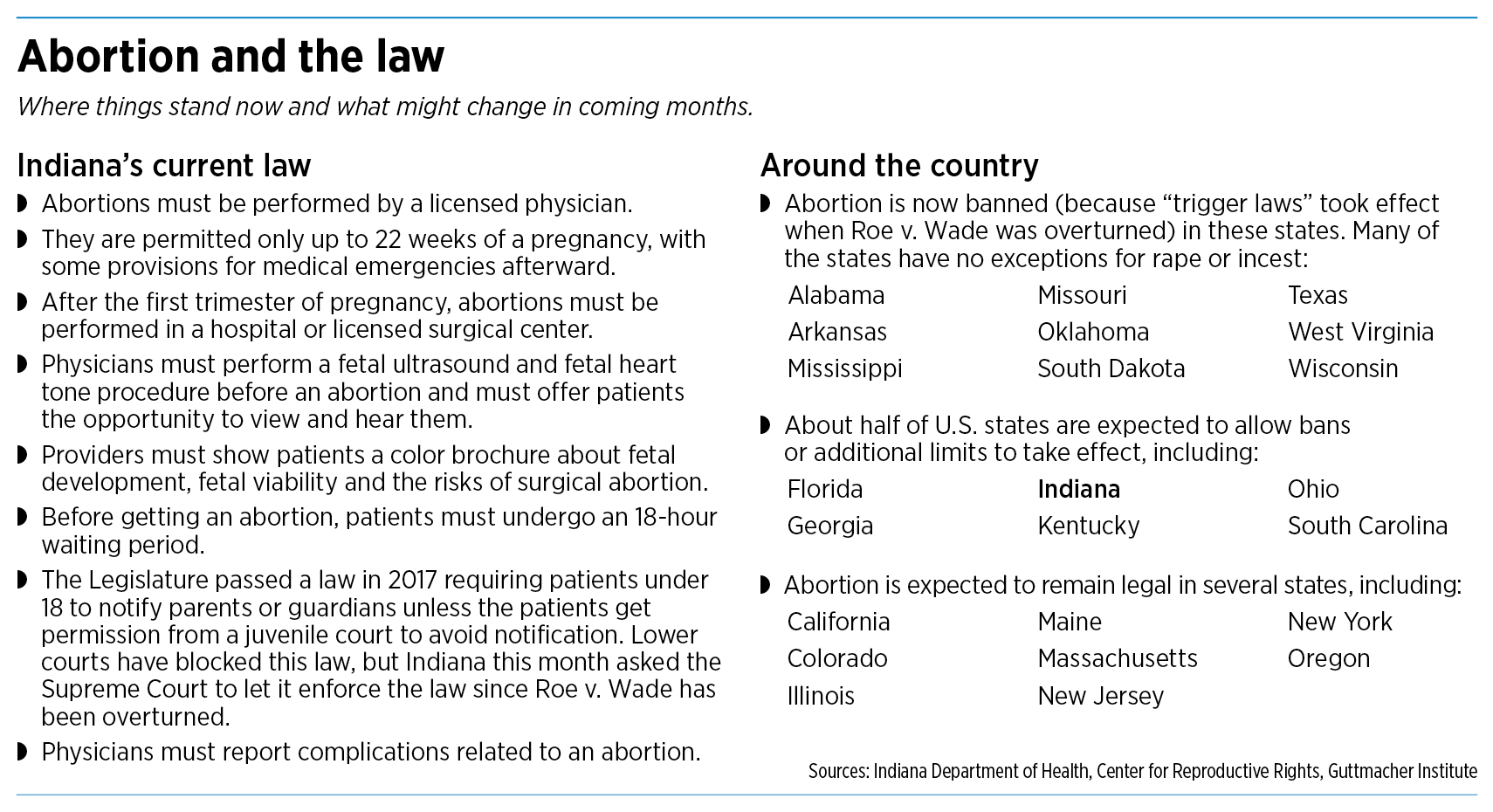 Health care debate
Across central Indiana, some hospitals say they want to continue offering abortions when they are needed as part of medical care. Yet several physicians told IBJ they support the widest possible restrictions on abortion.
Indiana University Health said it performs a "limited number" of abortions annually at its Methodist Hospital and Riley Maternity Tower for women "with certain medical indications, including health or life-threatening conditions, as well as those with life-limited fetal anomalies."
"IU Health seeks to maintain our ability to provide the necessary care for our pregnant patients," the hospital system said in a statement to IBJ, "as well as preserve the future pipeline of reproductive health providers that are needed to ensure safe and high-quality pregnancy care in Indiana."
Community Health Network said in a statement the Supreme Court decision overturning Roe v. Wade affects "not only the reproductive rights of millions, but also has the potential to interfere with the patient-physician relationship."
"We are concerned that it may limit access to appropriate health care and may worsen health inequities," Community's statement continued.
Eskenazi Health, the Indianapolis-based safety-net hospital, said it was committed to providing high-quality care, and added that "it would be speculative of us to predict how providers might make decisions without seeing the proposed legislation."
The two Catholic health systems in central Indiana, Franciscan Health and Ascension St. Vincent, declined to comment on the upcoming legislation. The official teaching of the Catholic church is that life begins at conception and that abortion in most cases is a "moral evil."
Not all Catholics share that view, however. According to a five-year aggregate of Gallup Poll data from 2017 through 2021, only about 54% of Catholics say abortion is morally wrong.
Some physicians told IBJ they support strong abortion restrictions.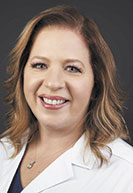 Dr. Christina Francis, an obstetrician-gynecologist in Fort Wayne and a board member of Indiana Right to Life, said 76% to 93% of OB-GYNs do not perform abortions, citing statistics published in three medical journals.
She said she would support any legislation that would "protect the lives of my fetal patients."
She said legislation now being considered by several states makes exceptions for health and life of the mother.
"It would still leave leeway for physicians to be able to intervene in cases where the mother's life was in jeopardy, and this is something that those of us who are pro-life physicians have done for our entire practice," said Francis, who is also CEO of the American Association of Pro-Life Obstetricians and Gynecologists, an organization of about 7,000 OB-GYNs who oppose abortion.
Dr. Monique Chireau Wubbenhorst, an OB-GYN and senior research associate at the de Nicola Center for Ethics and Culture at the University of Notre Dame in South Bend, said her position is a moral one, as well as a medical one.
"You have two patients in front of you, and one is not disposable," she said. "You're going to try, as an obstetrician-gynecologist, to do the best for both patients, and that's the art and science of OB-GYN. You're thinking about both of them at the same time."
Fearing criminal penalties
But some physicians and abortion-rights advocates say it's not always that easy, and the potential criminal repercussions could be severe if they step outside the lines.
One model abortion law crafted by Jim Bopp, an Indiana attorney who works with the National Right to Life Committee, would outlaw all abortions except to preserve the life of the mother.
Indiana Right to Life officials on Wednesday called the Senate Republicans' proposal "weak and troubling," saying it fails to provide any meaningful enforcement provisions. Planned Parenthood said the legislation "eliminates access to basic health care in Indiana."
Rouse, the medical director of the Riley Maternity Tower, said no two pregnancies are alike and that they shouldn't be grouped together under a ban that might place physicians and patients in jeopardy.
"The world would be a lot simpler if health care and medical conditions were simple, were black and white," she said. "But there's so much nuance and so much that is unique to each patient's situation."
She cited several examples of pregnancies that would not neatly fit under a wide abortion ban. In one situation, a patient's water breaks relatively early in a pregnancy, around 15 weeks.
One risk of continuing such a pregnancy is bleeding, which could lead to severe hemorrhaging, Rouse said. Another is an infection that could not be treated with antibiotics and could lead to sepsis, which could land a patient in the intensive care unit, or even result in death.
"And so the counseling that goes into those situations is very complicated and takes into account the patient's own assessment of risk to themselves and for their family and desires for the pregnancy," said Rouse, who specializes in treating high-risk pregnancies.
The medical options in such a case, she said, include staying pregnant and accepting the risks of infection that could require intensive medical therapy or ending the pregnancy and avoiding the risks that grow by the day.
Yet, a legal ban on abortion except to preserve the life of the mother might not cover that situation, she added, because the mother's life is not in imminent danger.
Lots of questions
In states that have already rolled out wide-ranging abortion bans, doctors are dealing with a baffling array of questions.
In Missouri, one physician, Dr. Julie Rhee, told STAT News, a medical news site, she had to present a difficult pregnancy case to her hospital's ethics committee for a patient who needed emergency surgery to deal with an embryo implanted in her fallopian tube, which was threatening to break open and cause internal bleeding.
That presentation took more than a half day of work, and Rhee felt the oversight was intended to protect her and the hospital, at the expense of her patient.
"When we graduate medical school and take the Hippocratic oath, we vow to first do no harm to the patient, and to keep the patient's best interests in mind," Rhee, an OB-GYN and fertility specialist, told STAT News. "I can't think of another situation where we're feeling cornered to choose between the two."
Dr. Nisha Verma, an OB-GYN in Atlanta, where a ban on abortions beyond six weeks into pregnancy could soon be activated, told The Washington Post some surgeons are uncertain whether routine treatments, such as giving anesthesia or chemotherapy to pregnant patients, could put doctors at risk.
"Are surgeons going to be afraid to intervene when a pregnant patient ruptures [her] appendix because they might inadvertently end the pregnancy?" Verma said.
The Indiana State Bar Association said it is in a "holding pattern" until new laws are passed, and its members know the details of the law.
"Until our statutes are finalized here, it's somewhat of a guessing game," Joe Skeel, the state bar association's executive director," told IBJ in an email. "And the last thing we would want to do is offer education or information about something that may not be relevant to Indiana practitioners."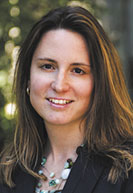 Some Indiana lawyers who specialize in health care law say any legislation should specifically exempt ectopic pregnancies (high-risk pregnancies where the fertilized egg implants in the fallopian tube) and non-viable pregnancies, such as a fetus that has no kidneys.
Indeed, the legislation unveiled on Wednesday includes those exceptions, said Sen. Sue Glick, R-LaGrange. She noted the bill would not affect treatment of miscarriages or ectopic pregnancies; in-vitro fertilization procedures; or prohibit ending a pregnancy when the unborn child would not be able to survive due to a fatal fetal anomaly.
Jody Madeira, professor of law at Indiana University's Maurer School of Law in Bloomington, and co-director of its Center for Law, Society and Culture, added that legislation should contain a "safe harbor" clause that would protect doctors who treat women in good faith, so they would not be prosecuted or face licensure investigations.
If a woman comes to a doctor and says she's having a miscarriage, the doctor shouldn't have to do a full legal investigation, she said.
"First and foremost, their duty is to treat patients," she said. "Their duty is not to be lawyers."•
Please enable JavaScript to view this content.