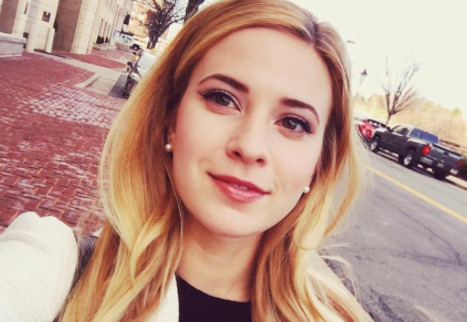 Indiana governor candidate Eric Doden on Monday announced the hiring of Caroline Sunshine—a former Disney Channel star—as his press secretary and communications director.
Doden, a Fort Wayne businessman and former president of the Indiana Economic Development Corp., is one of three Republicans in the 2024 race for governor.
Sunshine, 27, is best known for her role as Tinka Hessenheffer opposite Zendaya and Bella Thorne on the Disney Channel dance-focused sitcom "Shake it Up," which ran from 2010-2013, according to The Wrap.
She previously worked as a press assistant at the White House under former President Donald Trump and also completed an internship there.
A press release at that time said in college Sunshine, an Atlanta native, was involved with the American Enterprise Institute and an active member of her school's Model United Nations team.
The Wrap also reported that prior to her internship at the White House, Sunshine interned for the Office of House Majority Leader Kevin McCarthy, the College Republican National Committee and the California Republican Party.
Doden is running against U.S. Sen. Mike Braun and Lt. Gov. Suzanne Crouch.
Please enable JavaScript to view this content.