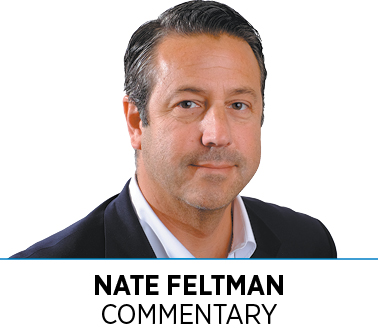 Over the last 200 years, capitalism has lifted much of the world out of poverty, nearly doubled life expectancy, and allowed much of the world to live more comfortably. Yet somehow it feels that, now, more than I can ever remember, capitalism is under attack.
The statistics favoring capitalism are incredible. Two-hundred years ago, the world's economy was at the present level of Sierra Leone's and 94% of people were poor. Since then, average income per capita globally has increased 1,000% and the number of people in extreme poverty has fallen from over 80% to about 10%.
From 1981 to 2010, the percentage of people in poverty fell from 52% to 21%. In this span, much of the world shed socialist planned economies and instead embraced capitalism. Today, economists of all political stripes generally recognize that the free enterprise system is principally responsible for the improvement of living standards across the globe.
So what gives? How can America, 30 years after the fall of the Berlin Wall, be engaged in a debate about the merits of socialism versus capitalism? How can some of the Democratic presidential candidates declare themselves democratic socialists and call for the government to take over more of our economy? How is it that Gallup found last year that only 45% of millennials had a positive view of capitalism while 51% had a positive view of socialism?
Some would argue that millennials surely will become more conservative as they age and, as a result, view capitalism more positively. Others argue that something fundamentally has changed with the younger generation.
Maybe they became disillusioned by capitalism as a result of the 2008 Great Recession and the corporate bailouts that followed. Perhaps they are further disillusioned by the massive spending and debts both political parties are piling up. Maybe socialist policies that will magically wipe away these public debts, along with personal debts like student loans, is just what the doctor ordered. Or maybe the value system (or lack thereof) that some famous capitalists subscribe to turns them off.
I recently attended a talk by John Mackey, founder of Whole Foods. Mackey wrote a book titled "Conscious Capitalism" in which he argues that companies must shift their focus from profit maximization to "purpose" maximization, arguing that all businesses have a higher purpose that relates to the public good. He argues that millennials want to work for "conscious companies" and "conscious leaders" who work to make a positive impact on humanity. Mackey believes capitalism needs a better narrative than profit maximization.
My view is that capitalism has been tainted by government overreach. Capitalism has lifted billions out of poverty despite government interference. There absolutely is a role for government in ensuring equal opportunity in the marketplace and protecting consumers from bad actors.
The disillusionment with capitalism often is a result of politicians (e.g., bailouts, special interests, lobbying, insider deals, government waste) and their unwillingness to make hard decisions (e.g., spending cuts) that businesspeople make daily. Our government should protect our constitutional rights, not create new rights for special interests.
I'm not sure capitalism needs better marketing, although perhaps it wouldn't hurt to do a better job of telling the story of how capitalism has lifted billions out of poverty. Mackey is right that capitalism is a "heroic force" that has and should continue to address society's greatest challenges.
Rather than stunt the engine that has provided opportunities for so many, if millennials (and all of us) really want to have a positive impact, let's work to reform government and reduce the manipulation of the free market.•
__________
Feltman, an attorney and former Indiana secretary of commerce, is a shareholder in IBJ Corp. To comment on this column, send email to nfeltman@ibj.com.
Please enable JavaScript to view this content.