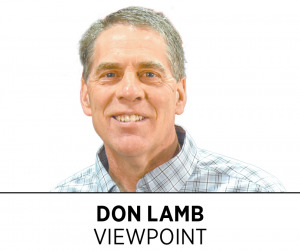 As a second-generation farmer, having spent the last four decades of my career on our family farm and now serving as director of the Indiana State Department of Agriculture, I know intimately the complexities and nuances of the U.S. farm bill. I can't underscore enough how important the farm bill is to Hoosier producers and how imperative it is that the next farm bill be passed on time.
Established in 1933 as part of the New Deal, the farm bill began as the Agricultural Adjustment Act, which provided subsidies to U.S. farmers in the midst of the Dust Bowl and Great Depression to boost agricultural prices by reducing surpluses. Since 1933, there have been 18 acts, also referred to as farm bills, passed by Congress and signed into law by the president.
Historically, the farm bill governs policies relating to the agricultural sector. Topic areas include, but aren't limited to, commodity programs, conservation, trade, nutrition, credit, rural development, research, forestry, energy, horticulture and crop insurance.
The 2023 Farm Bill is estimated to cost $1.5 trillion—the largest and most expensive farm bill ever considered by Congress. Of the $1.5 trillion, 82% is expected to go toward the Supplemental Nutrition Assistance Program, also known as SNAP or EBT (for electronic benefit transfer). SNAP is a federal program that provides food assistance to low- and no-income families across the United States.
The remaining 18% will be spent across commodities, conservation programs and crop insurance.
I believe we can all agree that nutrition is paramount; however, without the necessary safeguards and support the farm bill extends to producers, there won't be food to consume. Thus, it is vital that Congress and the president act expeditiously to pass and sign the 2023 Farm Bill into law because the 2018 Farm Bill is set to expire in September.
Agricultural production in the state of Indiana is currently valued at $35 billion. Indiana is a national leader in agricultural production, ranking first in commercial duck production, hardwood veneer and wood office furniture; second in popcorn production, processed tomatoes, total eggs produced, and wood kitchen cabinets and countertops; third in spearmint, all tomatoes, engineered wood products and cropland planted with a cover crop; fourth in pumpkins, peppermint, prefabricated wood buildings and turkeys raised; and fifth in corn for grain, soybeans, watermelon, upholstered household furniture and hog production.
At the end of the day, the farm bill provides baseline protections for an industry that operates with a risk unlike any other business, Mother Nature. As has been seen across the United States, weather plays a critical role, as do input costs—labor, equipment, product, fertilizer, etc.—and this directly contributes to the price you pay at the grocery store. Farmers are able to shoulder a lot of the costs, but the biggest cost they can't shoulder is the impact weather has on their crops.
In delaying or not passing a farm bill at all, Congress is putting Hoosier producers at risk. Without access to loans, commodity, conservation programs and crop insurance that assist in the event of a natural disaster, farmers might be forced to alter their production levels, produce less or, worst of all, cease operations altogether.
As 2023 Farm Bill deliberations continue in Washington, D.C., I encourage you to contact your U.S. representative and senators to express your support for passing a farm bill on time—for consumers, for farmers, for America.•
__________
Lamb is director of the Indiana State Department of Agriculture.
Please enable JavaScript to view this content.