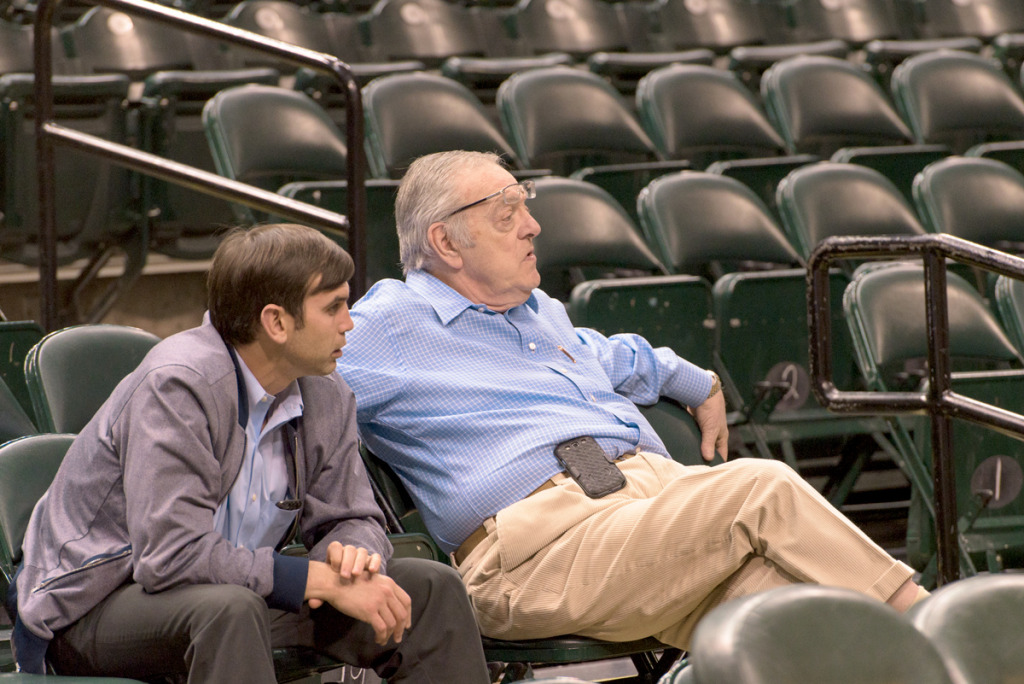 Longtime Pacers executive Donnie Walsh is stepping away from the team after serving in several roles with the organization, including as its president and general manager, a Pacers Sports and Entertainment spokesman confirmed.
Walsh, 79, was most recently serving as a consultant for basketball operations, a post he took in 2013 when Larry Bird returned to the Pacers as president of basketball operations.
Walsh arrived at the Pacers in 1984 as an assistant coach. He was elevated to general manager two years later and named president in 1988. In 2008, he left the post, saying then that, "I think I've been here too long. … It's just the right time for me to leave."
At that time, the Pacers were last in the league in attendance and had suffered from problems with players, including a fight between a player and fans. But from 1988 to 2008, Walsh presided over 17 playoff appearances, including a trip to the NBA Finals in 2000.
Shortly after Walsh left the Pacers, the New York Knicks hired him to serve as that franchise's president of basketball operations. He resigned from that job in 2011 and then returned to the Pacers in 2012 as president of basketball operations for one year, as Bird took a break for health reasons.
Please enable JavaScript to view this content.