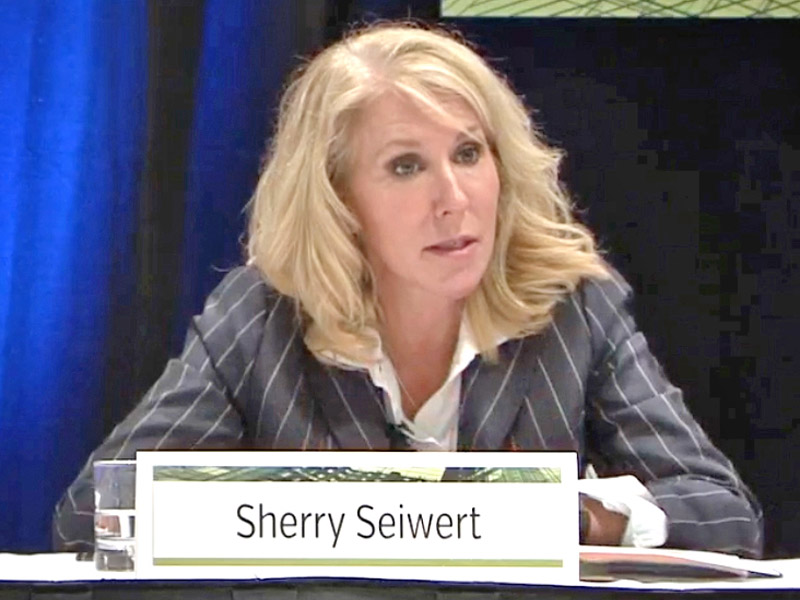 The head of not-for-profit civic organization Downtown Indy Inc. is stepping down from her post at the end of this month after a decade in the position.
Sherry Seiwert, who has served as president and CEO of the Downtown Indy since 2012, said she believes it is "time for new leadership." Seiwert is only the group's second leader since it was founded in 1993, succeeding the late Tamara Zahn, who retired after the 2012 Super Bowl.
Downtown Indy is charged with marketing, managing and developing the downtown area.
Seiwert, 58, informed organization staff and board members on Wednesday of her decision to step down effective April 30. She said she has not yet determined her next steps.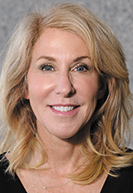 Seiwert said she has been holding off on her exit from the organization until downtown recovered more thoroughly from the pandemic.
"I feel like the time is right," Seiwert said in a written statement on Friday. "Recently, I've been contemplating what is next for me and what is best for this organization. I couldn't in good conscience leave this organization during a global health crisis, and I felt that the continuity of leadership would be helpful through the pandemic and what became a recovery of our ultimate devastation of downtown."
Downtown Indy has named Bob Schultz, senior vice president of marketing and events, as its interim president and CEO. The organization's board is forming a search committee to identify its next leader. Seiwert is expected to support the organization in a limited outside-consulting role over the next few months.
During Seiwert's tenure, Downtown Indy Inc. created the Shining a Light initiative on Monument Circle; developed marketing and event strategies for the Circle, Georgia Street and the Canal Walk; formed an ambassador program focused on downtown safety, homelessness and beautification efforts; and formulated strategic plans for multiple downtown neighborhoods, including the Market East Cultural District.
Downtown Indy Chairman Bill Browne of Ratio Architects lauded Seiwert's leadership over the past decade, and said she helped position the organization to play a big role in upcoming, and likely drastic, transformations to the city's core. Among them are changes to IU Health's hospital campus, redevelopments of Circle Centre Mall and several city-owned real estate parcels, and possibly a new soccer stadium.
"It's a new day for urban cores and we're incredibly bullish about downtown and the transformational growth and energy that is brewing and evolving," Browne said in written remarks. "Advocacy for downtown Indianapolis and the activation of DII's mission have never been more critical, and we take that civic charge with great responsibility and passion."
In a statement, Schultz said there's more than $3.6 billion in development planned for downtown Indianapolis in the coming years—making it one of the most unique times in the city's history.
"Looking ahead now, we have incredible opportunities to advance our Downtown and redouble our efforts with urgency and a collaborative spirit," he said. "Therefore, we must capitalize on this refreshed energy and increased diversity of thought from existing and emerging talent to maximize this time of renewal and investment."
Please enable JavaScript to view this content.