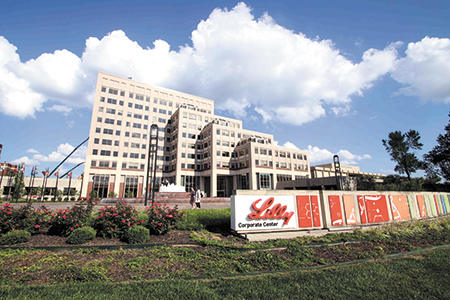 A long-simmering dispute between Eli Lilly and Co. and safety-net hospitals across the nation over the price of prescription drugs has reached the boiling point, with Lilly issuing new rules on the price of nearly all its medicines.
In the process, the Indianapolis-based drugmaker has raised the ire of federal officials and outraged leaders of hospitals and clinics around the country for what they say is an unfair and unilateral show of force.
At stake is the price of medicine for dozens of drugs that needy hospitals and clinics buy at a discount, typically 20% to 50% less, under a federal program to help them stretch their resources and serve patients.
Lilly said it is simply trying to curtail widespread and long-standing problems in the program, known as 340B, under which pharmaceutical companies that participate in the Medicaid program must sell prescription drugs at a discount to hospitals and clinics that serve uninsured patients. The hospitals are reimbursed at a higher rate by the federal government or commercial insurers, and are allowed to keep the difference and use it for other programs, from prenatal care to longer hours at clinics.
Lilly said the program has expanded over the years to include almost every hospital in the country, whether or not they serve at-risk patients, and is costing the drug industry billions of dollars. In recent years, the 340B program has grown to nearly $30 billion, and now accounts for more than 8% of the total U.S. drug market, according to DrugChannels.net, a website that tracks the program.
"It has been a massive explosion," said Derek Asay, Lilly's senior director of government strategy.
The issue came to a head last month, when Lilly announced that hospitals and clinics in the program can no longer get discounted drugs, aside from insulin, through an outside pharmacy, a popular method used by most hospitals in the program. Many small hospitals and community health centers do not have in-house pharmacies, and contract with pharmacies such as CVS and Walgreen's to fill prescriptions.
In addition, Lilly said, it will provide 340B pricing on its insulin products—a deep discount of just pennies per dose—only if the contract pharmacy does not mark up the drug or otherwise charge a dispensing fee.
Lilly said the program is overdue for reform and it can no longer wait for government approval. The company said it will continue to sell its medicines to eligible 340B entities and their patients, but wants to better define who is entitled to discounts, and what role contract pharmacies should play.
The backstory
The moves by Lilly and several other drugmakers are casting a new light on a nearly three-decade-old program intended to help hospitals and clinics treat low-income and uninsured patients. Congress passed the 340B program in 1992 to give more assistance to "covered entities"—often small county hospitals or inner-city clinics that helped patients left behind by bigger hospitals.
But the pharmaceutical industry has complained for a decade that hospitals go overboard by using the program to generate revenue, rather than directly helping needy patients get low-priced drugs. Drugmakers have been calling for Congress to tighten the rules and narrow the discounts' focus.
"Without concerted efforts to achieve program integrity, the potential for continued program misuse is high," said a 2013 white paper issued by six industry trade groups.
The federal government has been slow to act, however, and the program has continued to grow. Hospitals and clinics last year bought $29.9 billion worth of 340B drugs, up 23% from a year earlier, according to DrugChannels.net. Since 2014, purchases under the 340B program have tripled and are now almost as large as Medicaid's outpatient drug sales.
So this year, Lilly, along with four other drugmakers, began pushing back.
Effective July 1, Lilly stopped shipping erectile dysfunction drug Cialis to pharmacies contracted for use by hospitals in the 340B program. In the following weeks, Lilly, Merck, Sanofi, Novartis and AstraZeneca all told hospitals they would no longer provide discounts to hospitals in the 340B program if they did not follow new requirements from each company.
For Lilly, the biggest concern was that the program has ballooned from its intention to help a small number of safety-net hospitals, and is now available to just about every hospital in the country, no matter how rich or poor, or what its patient profile looks like.
At the same time, with so many hospitals contracting with outside pharmacies to dispense the prescriptions, Lilly said it became increasingly unclear whether the pharmacies were helping themselves to extra profits, as it was difficult to see how much they were charging the government and commercial insurers.
"There are a lot of very wealthy hospitals in the 340B program," Asay said. "And this was meant to be a program for uninsured or vulnerable patients."
He declined to estimate the total value of discounts it has given out through the program, or how much revenue Lilly has lost in the process.
Big and small
At least 55 hospitals in Indiana participate in the program, according to 340B Health, a Washington, D.C.-based not-for-profit that represents more than 1,400 hospitals in the program. They include small safety-net institutions such as Harrison County Hospital in Corydon and Gibson General Hospital in Princeton.
But the list also includes Indiana University Health, the largest hospital system in the state; and St. Vincent Hospital in Indianapolis, part of Catholic health giant Ascension, based in St. Louis.
Major hospital systems in Indiana, including IU Health, Community Health Network and Franciscan Alliance, either declined to comment or referred questions to the Indiana Hospital Association.
The association, which represents hundreds of hospitals around the state, said safety-net hospitals in rural and urban settings depend on 340B to serve low-income and uninsured patients "with the same access to quality that all Hoosiers deserve."
Eskenazi Health, the safety-net hospital in Indianapolis that serves mostly uninsured patients, said the removal of 340B pricing could hurt it financially. It said it filled 991,327 prescriptions for its patients last year.
It filled those prescriptions from its own in-house pharmacy, but said it was still at risk of losing drug discounts because it serves as contract pharmacy to all the divisions and clinics within Marion County Health and Hospital Corp., its parent organization, which also includes nursing homes and community health centers.
"Any removal of our 340B pricing from the manufacturers will result in significantly increased medication purchase prices for the system," said Christopher Scott, Eskenazi Health's vice president of clinical and revenue cycle services. He estimated that, if all drugmakers followed Lilly's lead, Eskenazi's annual medication costs would increase nearly $30 million.
"This would have a direct impact on our ability to carry out our mission as a safety-net health system," he said.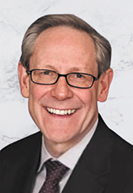 Some rural hospitals say they are upset with Lilly's actions, as well. Perry County Memorial Hospital, a 25-bed facility in Tell City, along the Ohio River, is more than an hour from the nearest big hospital. President and CEO Brian Herwig said the drug discounts are the hospital's one bright spot in an otherwise difficult year.
Patient admissions and surgeries are down, Herwig said, as the pandemic forced the hospital to delay non-urgent procedures. And outpatient visits, which account for more than 80% of revenue, have fallen, too, as people have put off trips to physical therapy, labs, doctors' clinics and other offices for fear of contracting COVID-19.
But the 340B program has allowed Perry County Memorial, which does not have its own in-house pharmacy, to give patients discounted drugs through CVS and Walmart while getting reimbursed at higher rates. Last year, the program generated $1.6 million in revenue, a significant part of the hospital's $41.4 million budget.
With that extra money, Herwig said, he has been able to hire more doctors, extend clinic hours into the evening, partner with a tele-psychiatry service to provide behavioral health services, and help fund the county's ambulance service.
Herwig said he was stunned when Lilly laid down rules for 340B hospitals and clinics that would curtail use of the program.
"You know, for the drug companies to come pound on us at any time wouldn't have been welcome," Herwig said bitterly. "But this year, it's really like, 'Beat me while I'm down. Kick me while I'm down.'"
Federal feedback
Lilly and other drugmakers are meeting plenty of resistance from other quarters also. The federal government is warning Lilly not to move too fast without U.S. approval.
In a Sept. 8 letter to the Department of Health and Human Services, Lilly asked whether it was allowed to issue new restrictions to hospitals and clinics, and if that might subject Lilly to sanctions.
In a Sept. 21 reply, HHS General Counsel Robert Charrow said the government was still reviewing the policy and had not made a final determination. But he added that Lilly's actions were poorly timed, during a period many businesses "have had difficulty making ends meet" and many people are still unemployed.
"Lilly, on the other hand, seems to be enjoying an outstanding year," Charrow wrote in an unusually strong rebuke. "The price of Lilly's stock has increased by more than 11 percent since January 1, 2020, reflecting, among other things, the fact that your company's comprehensive major income jumped from $1.414 billion during the second quarter of 2019 to $1.615 billion for the second quarter of 2020, an increase of more than 14 percent."
He also chided Lilly for trying to designate several letters on the topic as exempt from public-records laws, and warned the drugmaker not to assume the government endorses its move.
"Lilly cannot and should not view the absence of any questions from the government as somehow endorsing Lilly's policy, especially when this department is leading the government's response to the COVID-19 pandemic," Charrow wrote.
Even so, Lilly went ahead and rolled out its changes across its entire line of pharmaceuticals, except for insulin. On that point, Lilly would allow patients to continue to acquire their insulin, which it sells nearly free, a penny per milliliter, as long as the hospital, clinic or contract pharmacy did not charge a dispensing fee or mark up the price.
The four other drugmakers took similar steps.
In response, the American Hospital Association wrote a blistering letter to the five drugmakers: "It is an outrage that this action is being taken at a time when hospitals are in the midst of their response to the COVID-19 public health emergency, which has further demonstrated the fractured, inadequate state of the prescription drug supply chain." It added that the drugmakers were "attempting to compel hospitals to divert critical resources away from the pandemic."
Full speed ahead
The Indiana Primary Health Care Association, a trade group representing dozens of not-for-profit community health centers across the state, said most of its patients are either on Medicaid or uninsured. The health care centers have won 340B status and get millions of dollars' worth of discounted prescription drugs a year, which are filled through nearby pharmacies.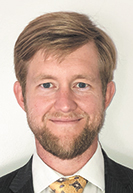 "Lilly is saying that they want change [in the 340B program], and change is not coming fast enough," said Ben Harvey, the Indianapolis-based association's CEO. "So they're going to go ahead and force everybody's hand, which is a really dangerous thing for the health centers and the care they're trying to provide to patients."
He said Lilly should have gone through a more measured, thoughtful approach, instead of ramming changes through the system.
The Indiana Hospital Association said it appreciated that the Trump administration "is not allowing pharmaceutical companies to unilaterally change such an essential program at a time when these hospitals are faced with the financial strain of the pandemic, looming cuts in federal Medicaid Disproportionate Share payments, and rising uncompensated care costs."
340B Health President and CEO Maureen Testoni called Lilly's actions a clear violation of federal law.
"Lilly and other manufacturers must not be permitted to make an end-run around the 340B statute in a brazen attempt to avoid their responsibilities under the program. We call on Health and Human Services Secretary [Alex] Azar to enforce the statute and prevent these actions," she said in a statement on Sept. 1.
Less than two weeks later, on Sept. 10, more than 1,100 hospitals urged HHS to "halt attempts" by Lilly and other drugmakers to "undermine" the 340B drug program.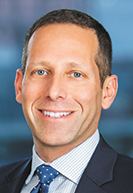 Some legal experts say Lilly is violating a 28-year-old law that governs the program. Todd Nova, a lawyer at Hall Render Killian Heath & Lyman in Milwaukee who specializes in 340B law, said he is getting questions from hospital officials from Hawaii to Maine about the changes Lilly and other drugmakers are making without government approval.
"We think that the drug manufacturers are violating the spirit and intent of the 340B program statute and acting unilaterally in attempting to recast program requirements," Nova said.
But Lilly said it has no plans to back down. It said too many of the hospitals and clinics are filling prescriptions for patients who have insurance and don't need to draw off a hospital's discounted stores. That patient might pay list price or be charged a deductible or copay at the register, instead of getting the medicine at a discount.
"The vast, vast majority—I would say 98%-plus—of the patients that got the 340B prescriptions are insured patients who have no idea they are being treated as a 340B patient and will not get any benefit of that discount, period," Asay said.
He added: "A lot of times, people confuse this with a program for indigent patients. It is not for indigent patients. It's a drug discount program that does not benefit patients with drug discounts. What it does is provide revenue or profit for the covered entity, a hospital. And that's what it's about."•
Please enable JavaScript to view this content.