The matchup between the University of Arkansas' Eric Musselman and Baylor University's Scott Drew in the South Region final of the NCAA Men's Basketball Tournament on Monday night in Indianapolis features coaches who've built on their fathers' successes.
Musselman's late father, Bill, coached at the University of Minnesota in the early 1970s and made stops at the highest and lowest levels of pro basketball. Drew's father, Homer, was coach at Valparaiso University in Indiana for 22 years and went to the NCAA Tournament seven times.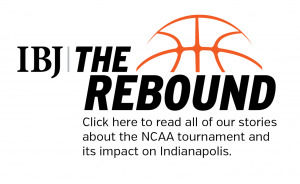 Eric Musselman coached pro ball for nearly a quarter-century before he entered the college game nine years ago. Drew, who worked for his father at Valpo, took over then-scandal-plagued Baylor 18 years ago and turned it into a Big 12 power.
The 56-year-old Musselman said there never was a question he would get into coaching.
"My father was my idol, my best friend," he said. "For Halloween, I wanted to be a coach. After school, when I was in grade school, my mom would drop me off at my dad's practices, and I'd stay until 10 or 11 at night until he'd finish breaking down film or having staff meetings. I just wanted to walk in his footsteps."
The next generation of coaching Musselmans is being developed. Michael Musselman is in his second season as Arkansas' director of recruiting. That followed his one year as a graduate assistant for his dad at Nevada.
"I have a younger son in college," Eric said, "and I know he wants to get into coaching when he graduates from the University of San Diego."
Musselman said a lot of coaches' sons avoid the business because they understand how stressful a life it can be.
"It's a conversation that my mother and I had several, several times when I decided to get into coaching, just how difficult it is," he said. "Coaches get fired, and it affects family. But it's what I loved. But I was warned by my mom, I promise you that."
The coaching bug also bit Scott Drew's brother. Bryce Drew, 46, is in his first year at Grand Canyon University after head coaching stints at Vanderbilt and Valpo.
"We have a great mentor," Scott said of their dad. "There's a reason he's in the Hall of Fame. Both of us were blessed to learn from him. As good a coach as he is, he's a better father."
Please enable JavaScript to view this content.