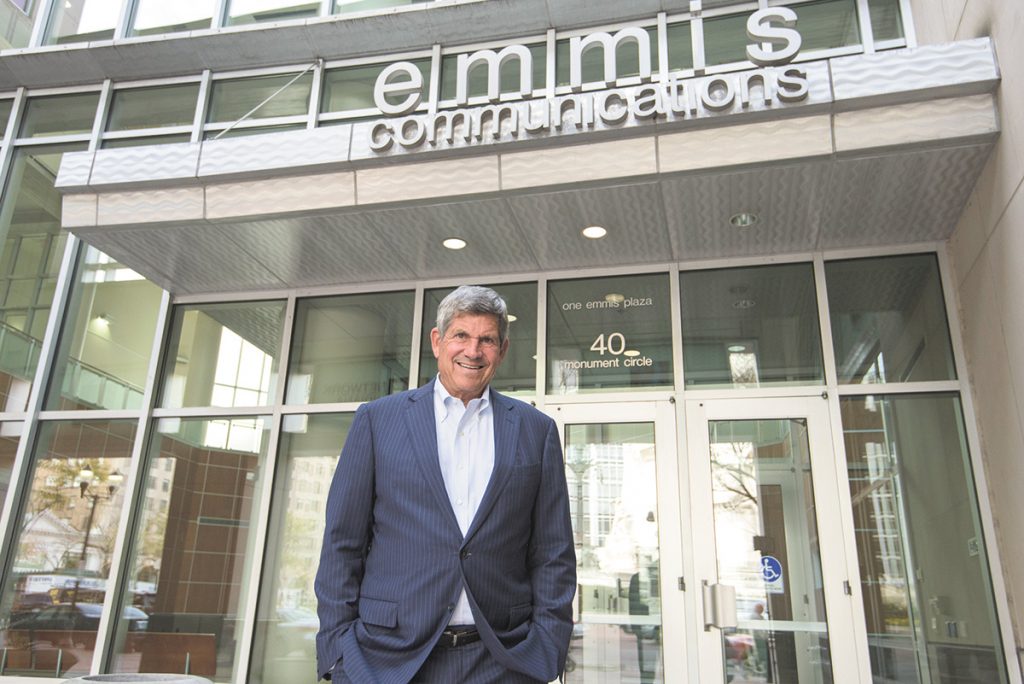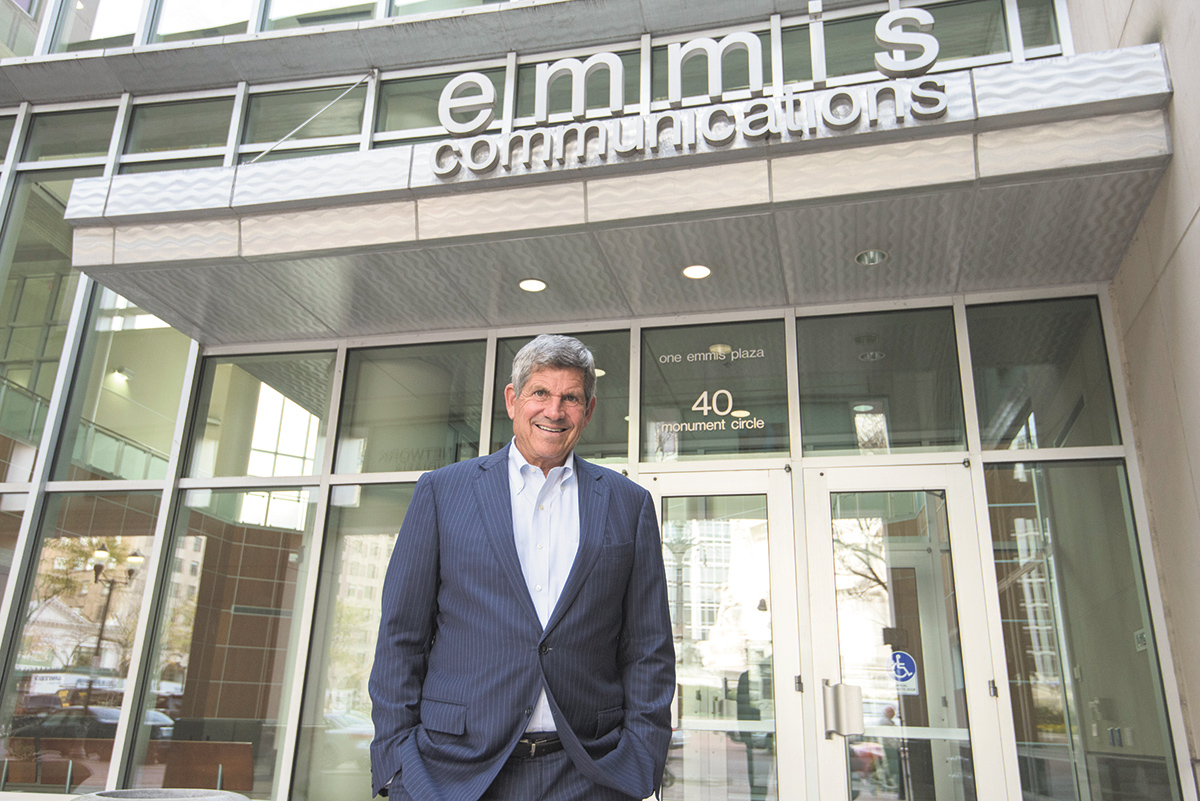 Indianapolis-based Emmis Communications Corp. announced Monday an agreement to sell the radio stations in its home market—including longstanding local stalwart WIBC-FM 93.1 —to Maryland-based Urban One, which already owns several local stations.
Other Emmis stations that would be sold as part of the deal are WYXB-FM 105.7 (B105), WLHK-FM 97.1 (Hank FM), and WFNI-FM 93.5 and 105.5 (both known as The Fan). The deal also includes Network Indiana, which provides news, talk and spots programming to more than 70 stations in Indiana.
Emmis' Indianapolis radio stations have 77 full-time and 50 part-time employees, all based in the company's Monument Circle headquarters.
Terms of the deal were not disclosed.
Emmis will still own Indianapolis Monthly magazine and two radio station licenses in New York City, as well as several new ventures that focus on sales and marketing. It plans to keep its Monument Circle headquarters and evaluate its future use later, a spokeswoman said. Emmis moved into the building at 40 Monument Circle in 1998.
"When Emmis launched our first station, WENS now Hank FM, in 1981, I never could have envisioned the journey we would go on," said Jeff Smulyan, founder and chairman of Emmis.
"Indianapolis is my hometown, and I'm so proud of what we've been able to accomplish," he said. "We've become an invaluable contributor to the Indianapolis community, a leader of radio industry initiative and innovation, and a trusted resource for Central Indiana listeners and businesses."
Alfred Liggins, president and CEO of Urban One, said in a statement that the Indianapolis stations are "terrific general market formats (Best Variety, Country, News and Sports) and will be a great addition to Urban One in a transaction that is accretive and deleveraging."
Urban One—which has offices at 21 E St. Joseph St.—is the largest diversified company targeting Black and urban consumers in the United States. Its portfolio of Indianapolis properties includes WTLC-FM 106.7 and WTLC-AM 1310 (The Light)), WNOW-HD3 105.1 (La Grande) and television station WDNI Channel 19 (Telemundo).
The deal is subject to review by the Federal Communications Commission. In anticipation of the transaction, Urban One will sell its Indianapolis station WHHH-FM 96.3 (Hot 96.3) along with the intellectual property related to Radio Now (WNOW-FM 100.9) to a third party.
In a Monday afternoon email to Emmis Communications employees, Smulyan described the lead-up to the proposed sale.
"Urban One approached us and made us an offer we felt was worth exploring, and after much conversation—worth accepting," Smulyan wrote as part of the email obtained by IBJ. "The sale provides Emmis additional financial resources to continue to explore new, high growth business opportunities, but also comes with all the emotions of letting go of something you love."
Smulyan also wrote about potential changes in staffing: "As is the case with any integration of two local operations, there will be changes in people and processes. Emmis will handle these changes with the compassion our culture demands and is committed to work with Urban One on a successful transition."
In Indianapolis, Emmis has 56 employees who will continue to work at the company after the radio stations are sold. These roles include corporate staff members, the staff of Indianapolis Monthly magazine and the staff of dynamic pricing company Digonex.
Emmis, which Smulyan founded in 1980, once owned more than 20 U.S. stations, including properties in Los Angeles, St. Louis and Austin, Texas.
In recent years, Emmis has sold many of its media assets and focused on new ventures that emphasize its sales and marketing experience, including Sound That Brands, the Los Angeles-based podcasting studio specializing in branded audio content for national advertisers, and Digonex, a leading provider of dynamic pricing solutions for attractions and live entertainment industries.
This is not the first time Urban One has made a station transaction with Emmis. In 2001, Urban One (known then as Radio One) purchased the intellectual property rights to WTLC. In 2007, Urban One purchased the intellectual property rights to Radio Now.
Seven properties owned by Emmis and Urban One ranked among the 20 most popular Indianapolis stations among listeners ages 6 and older in April, according to Nielsen Arbitron ratings.
Emmis held the No. 2 (WIBC), No. 3 (B105), No. 5 (Hank FM) and No. 12 (The Fan) positions. Urban One held the No. 4 (WTLC), No. 14 (Hot 96.3) and No. 19 (Radio Now 100.9) spots.
Please enable JavaScript to view this content.