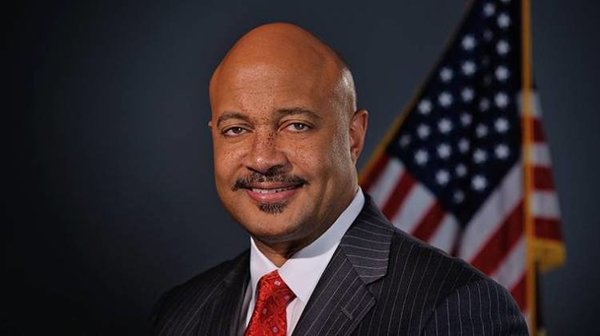 Former Indiana Attorney General Curtis Hill is considering whether to join the 2024 Republican governor's race, nearly three years after his reelection bid was derailed by allegations that he drunkenly groped four women during a party.
Hill built a following among social conservatives during his time in office and his entry into the governor's race could further complicate what already is shaping up to be an expensive fight for the Republican nomination. U.S. Sen. Mike Braun, Lt. Gov. Suzanne Crouch and Fort Wayne businessman Eric Doden are already vying to replace Republican Gov. Eric Holcomb, who can't seek reelection because of term limits.
Hill expects to make a decision in the coming weeks as he and his wife "are carefully praying for guidance," he said in a statement provided to The Associated Press by his political advising firm.
"At a time when Hoosiers are hungry for fresh leadership, it is crucial that we distinguish between those who genuinely represent conservative values and those who simply say they do," Hill said. "Our state deserves a proven conservative who has the guts to challenge the Indianapolis status quo and the grit to stand up against the Washington, D.C., crowd."
Hill, 62, won election as state attorney general in 2016 after 14 years as the prosecutor in northern Indiana's Elkhart County. Hill had been seen as a rising African American star among Republicans and built himself up as an anti-abortion and tough-on-crime crusader, making appearances on Fox News to discuss topics such as San Francisco's troubles with homelessness.
Hill faced calls for his resignation from Holcomb and many other state Republican leaders after allegations became public that he groped the women during a 2018 party at an Indianapolis bar. He denied wrongdoing, but the state Supreme Court ordered a 30-day suspension of his law license after finding "by clear and convincing evidence that (Hill) committed the criminal act of battery" against three female legislative staffers and a state lawmaker during the party.
The allegations were a key campaign issue when he narrowly lost the 2020 Republican attorney general nomination for his reelection to Todd Rokita, who took office in January 2021.
Hill failed in another attempted political comeback last year when he lost a vote among Republican precinct committee members to replace U.S. Rep. Jackie Walorski on the election ballot following her death in a highway crash. Business executive Rudy Yakym won the GOP nomination and election for northern Indiana's 2nd District seat.
Even though Hill finished a distant second, the caucus vote showed that Hill still had a base of supporters and could further split conservative voters in a competitive race for the Republican gubernatorial nomination, said Steve Shine, who's been the Republican chairman in Allen County, which includes the state's second-largest city, Fort Wayne, for more than 30 years.
"Add that to what he has had to go through, because if it was so damning, he wouldn't have been in second place. He would have been at the end of the pack rather than at the top of it," said Shine, who hasn't endorsed any candidate.
Hill, however, would be entering the race far behind in campaign fundraising.
Braun, Crouch and Doden all started this year with campaign bank accounts approaching or exceeding $3 million and have raised at least hundreds of thousands more since then. Hill's state campaign reported ending 2022 with about $20,000.
Whoever captures the Republican nomination will be looking to extend the party's dominance in the state, which includes winning five straight governor elections since 2004. Former state schools Superintendent Jennifer McCormick, who won election as a Republican in 2016 alongside Hill and Holcomb but later broke with the Statehouse GOP, is the only declared candidate for the Democratic gubernatorial nomination.
Please enable JavaScript to view this content.