Revenue growth FY 2018 to 2020: 181%
2020 revenue: $245 million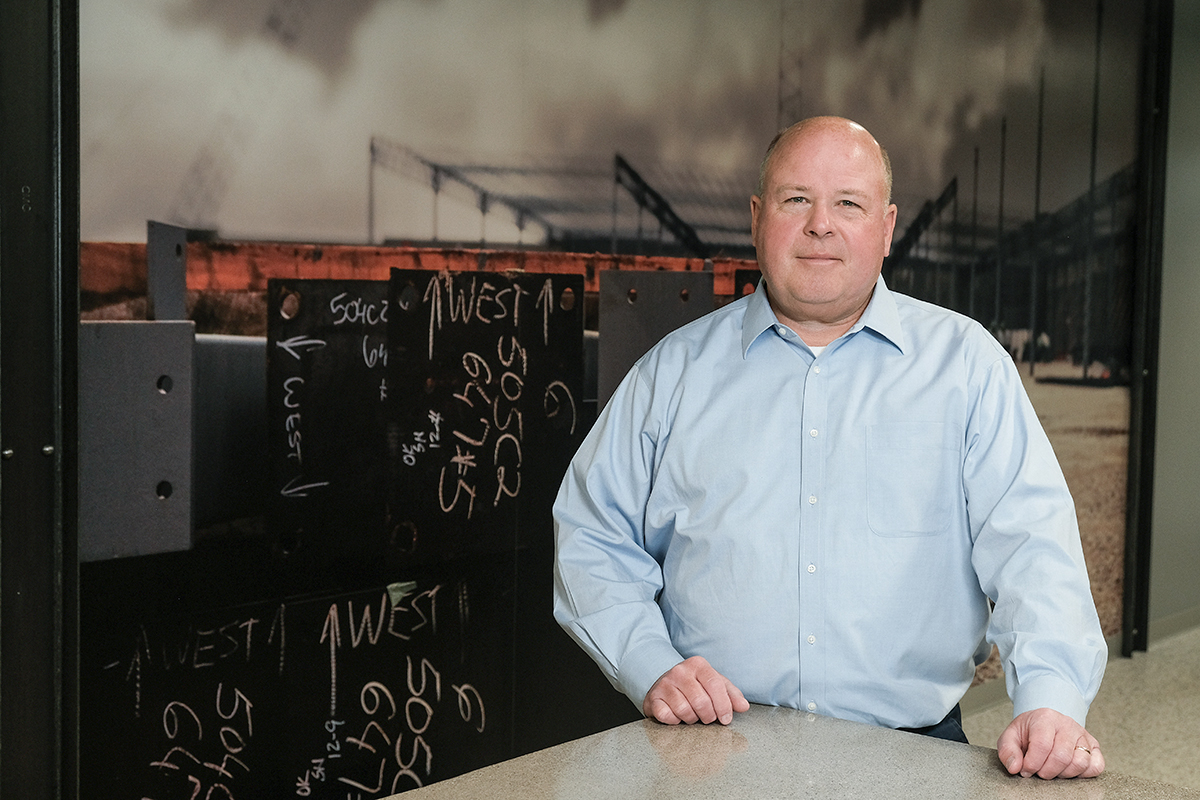 Building big: Since 2017, Compass has built more than 11 million square feet of large warehouse buildings, "which is more than we imagined," CEO Bill McCarthy said. In addition, Compass also constructs light-manufacturing facilities and corporate headquarters. The latter includes turning the former Marsh headquarters at East 96th Street and Interstate 69 into headquarters for Knowledge Services. Right now, the company has a backlog of projects that goes more than 12 months, which is more than it's ever had. "We feel very good about not just the pipeline through 2021 but really through most of '22," McCarthy said.
Just finished: Chief Operating Officer James Belange said he's particularly proud of a project Compass completed in Cincinnati for a giant e-commerce retailer. The 150,000-square-foot warehouse, which Compass started in February and completed in July, was built on 45 acres and includes a delivery station where the client loads the vans that deliver its packages. "It was a very tight timeline, but we had a great plan going in," Belange said. The project also included miles of underground conduit to each parking spot because the client expects to soon have a fleet of electric vehicles handling the deliveries.
Another project: Compass also completed a 280,000-square-foot light-manufacturing facility in Frankfort for NHK Seating, which makes and assembles seats for Subaru of Indiana Automotive Inc. in Lafayette. The manufacturer plans to add another 150,000 to 200,000 square feet to bring foam and welding operations to that plant.
Pandemic life: The pandemic "did nothing but increase the demand for these large warehouse buildings that we build," McCarthy said. Still, there were challenges. "We live in a world where there's more volatility related to not just the pandemic but the supply chain. It's an added challenge for us to work through it."
Next year: Compass more than doubled its revenue in fiscal year 2020. McCarthy said he doesn't expect that to happen again this year. "That's really by design," he said. "When I became involved with Compass in 2017, we said, 'Let's have a successful, long-term succession plan'" going into 2026, when McCarthy expects to step down. "That includes transferring a well-capitalized, profitable business to James and the leadership team. So we're in that process."•
Check out more of IBJ's ranking of Indy's fastest-growing companies.
Please enable JavaScript to view this content.